Hunting and Fishing News & Blog Articles
Stay up-to-date on hunting, fishing and camping products, trends and news.
3 minutes reading time
(572 words)
The Importance of a Multi-Point Inspection

Regular maintenance is the only surefire way to extend the life of your RV. That's why many RVers can benefit from having their motorhome or travel trailer inspected annually. Spring is a great time for an RV inspection. You can address anything that requires attention before camping season. This, along with an inaugural, close-to-home trip or overnight stay, preps you for longer summer trips further from home.
Along with many other benefits, Good Sam Elite Members receive an annual Good Sam multi-point inspection. Below, we've outlined what you can expect when you bring your RV to a Camping World location to have it scoped out and inspected. If you're not a member, you can still schedule a routine inspection at your local Camping Word. Learn more about that process here.
Why a multi-point inspection?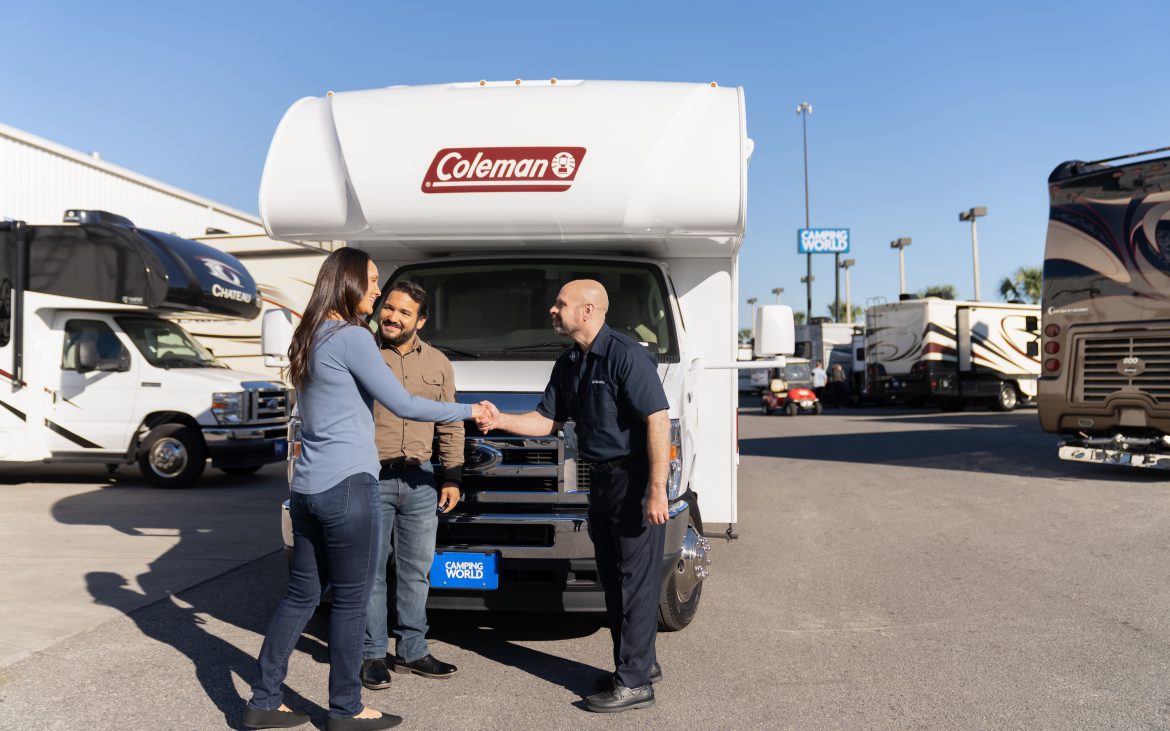 Courtesy of Camping World
The multi-point inspection gives you a baseline to ensure your RV is ready for another season. The best part? It's a complimentary service for Good Sam Elite members offered at any Camping World Service Center nationwide. 
Once your inspection is complete, you can elect to address any areas that your technician marks for further attention. 
Schedule a complimentary multi-point inspection at your local Service Center.
What Do Technicians Look for in the Good Sam Multi-Point Inspection?
Below, we'll cover the complete list of each RV component that's tested and inspected. It's important for RV owners to know exactly what technicians are trained to note for each component. 
For all components listed below, the technician will perform the appropriate test and mark one of three categories: 
Checked and OK! May Require Attention Requires Immediate Attention
As an RV owner, this provides a quick overview to help you prioritize your RV's maintenance schedule. The technician will also provide additional notes at the bottom of your inspection form to detail additional recommended services based on their findings. 
What is in the Good Sam Multi-Point Inspection?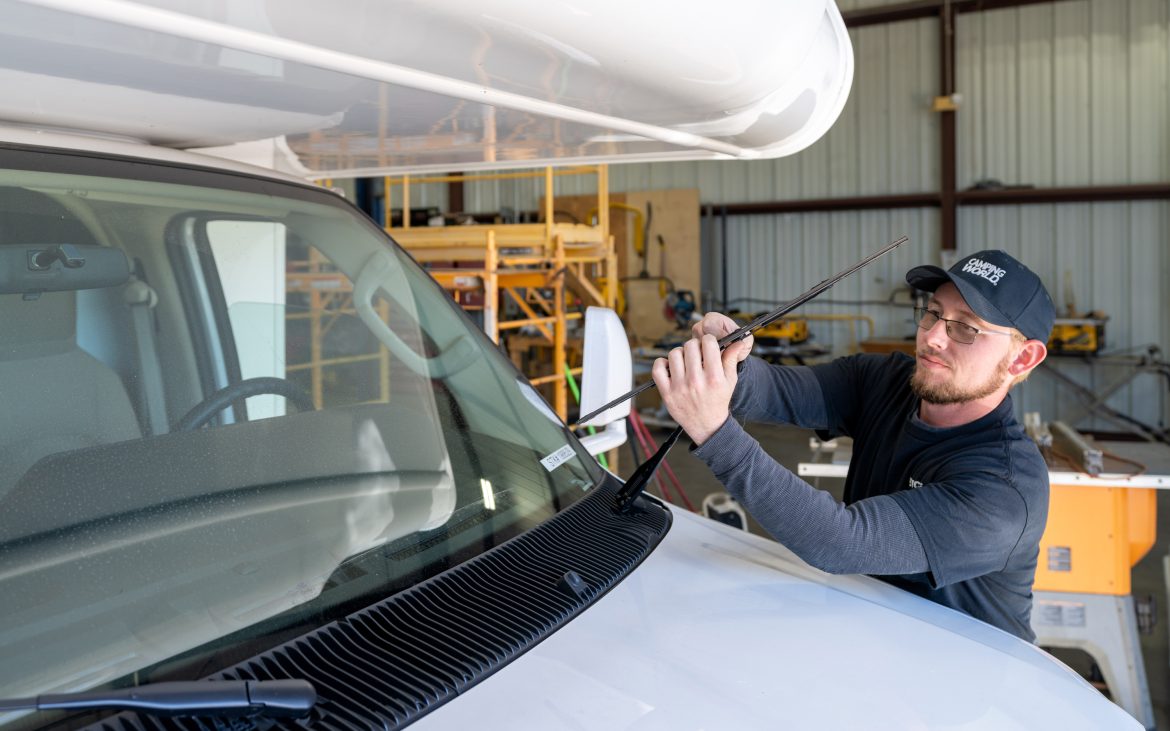 Courtesy of Camping World
Here's what our inspectors will note and record: 
Vehicle Information
License plate number RV make and model
They'll also check the condition of the following: 
Wiper blades Chassis and coach batteries Battery cables and terminals
Then, they'll inspect the operation of all exterior lights, including: 
Headlights Turn signals Marker lights Brake lights
Tire Information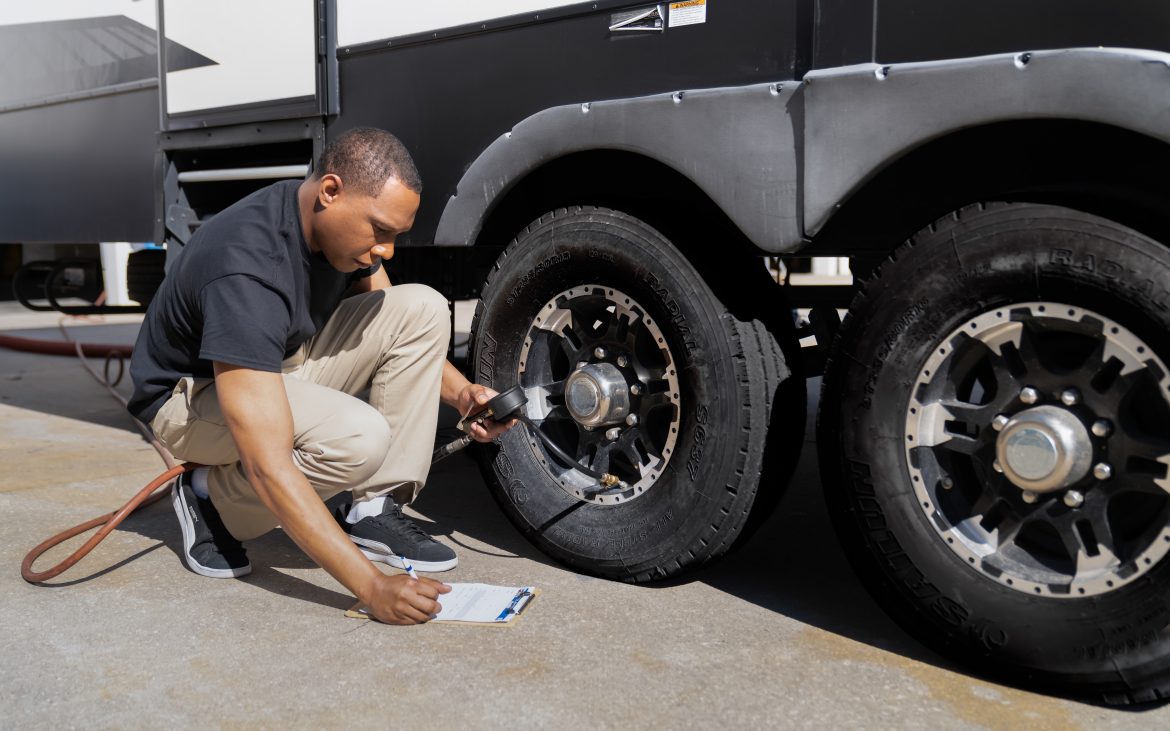 Courtesy of Camping World
The technician then checks the condition of all RV tires, including inside tires on RVs with dual rear wheels. For each tire, they'll check the following: 
Month and year of manufacture Tread depth Tire wear Condition of valve stems and valve extensions Current pressure
If the tire's current pressure falls outside the manufacturer's recommended range, the technician will adjust the pressure and note the new set pressure on your inspection form. 
Additional Checks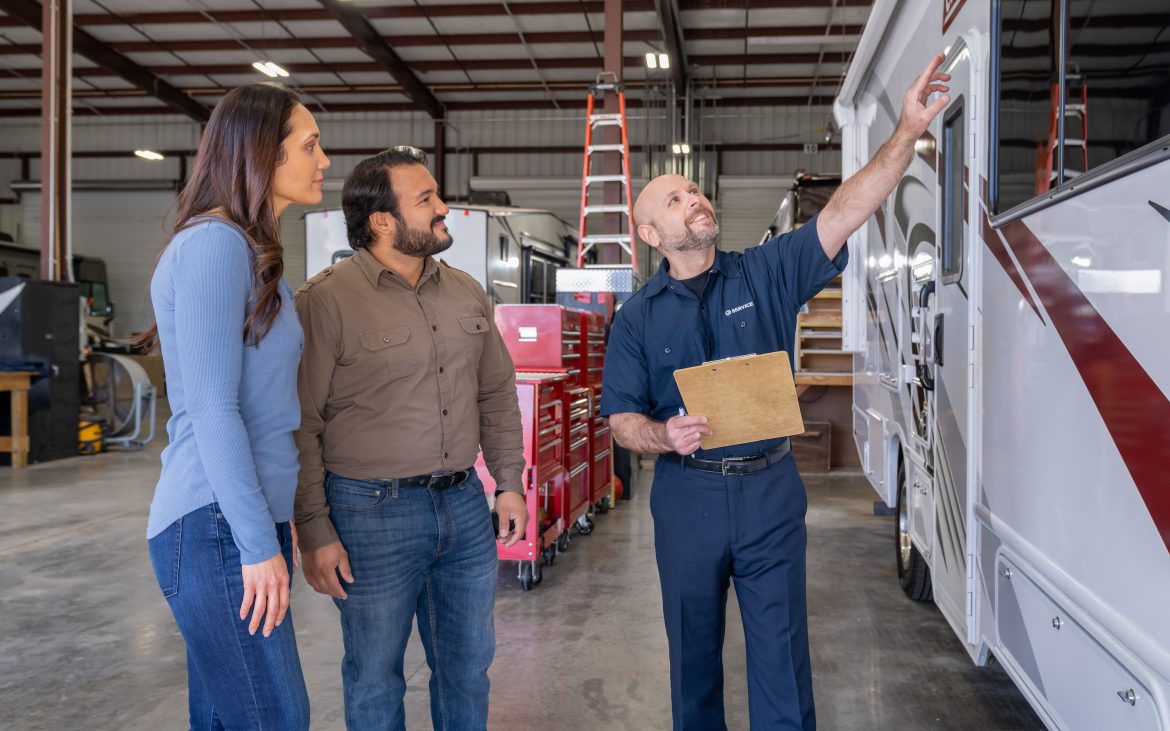 Courtesy of Camping World
After the tire inspection, your technician performs these additional checks on all RVs: 
Rubber roof inspection
Inspection of weather seals on doors, windows, and vents
On motorized RVs, the technician also inspects the condition of belts and hoses in your RV's engine compartment. 
Download Good Sam's Multi-Point Inspection Form..
As a responsible owner, it's also your duty to track your RV's maintenance records. That's why we've compiled a downloadable reference handbook to help you do so. 
Download this Customer Reference Handbook to track your RV's health.
——————————————————————————————————————————————————————————————————————————————————————-
What questions do you have about Camping World's multi-point inspection? Let us know in the comments below.
The post The Importance of a Multi-Point Inspection appeared first on Good Sam Camping Blog.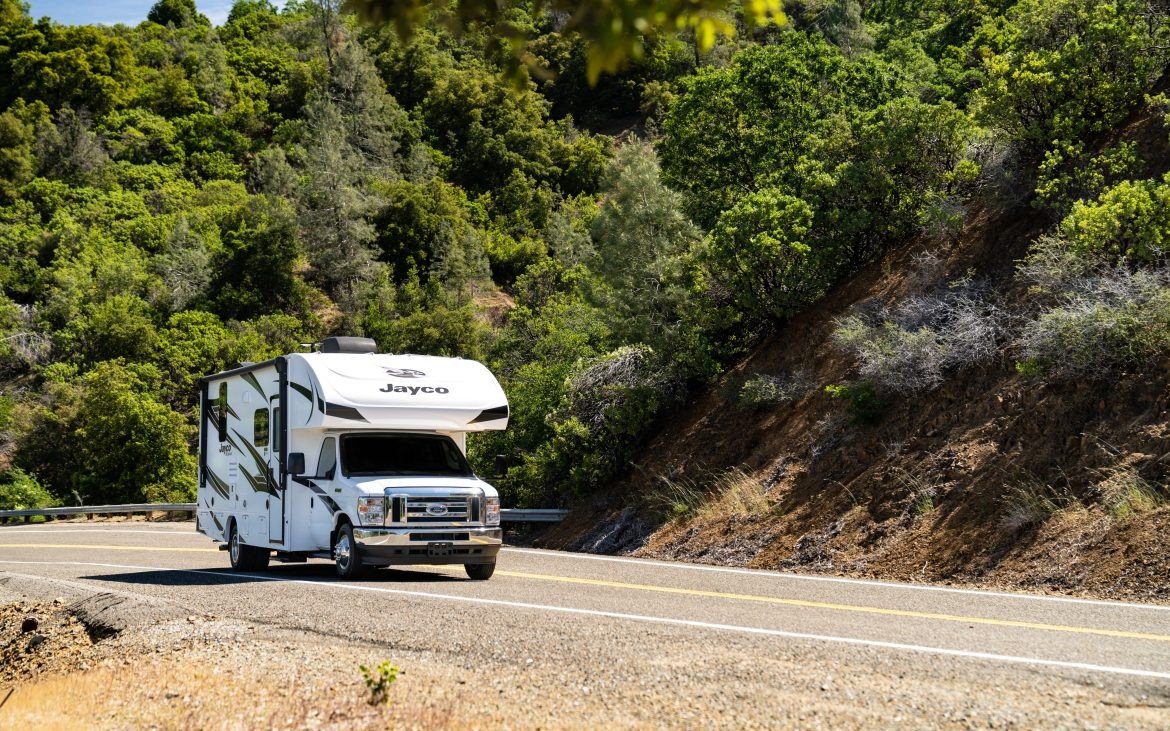 Copyright
© Good Sam Camping Blog
---