Hunting and Fishing News & Blog Articles
Stay up-to-date on hunting, fishing and camping products, trends and news.
15 minutes reading time
(2992 words)
What To Know About RV Insurance
RV owners typically have a lot of questions surrounding RV insurance. It can be an overwhelming topic, and it's not always clear whether you need it for your type of RV, how you're covered under a given policy, and what you need to have covered.
Here we'll break down each of those issues and more. Because the more you understand the options and legality — and price — the more informed your decision-making will be.
Legal requirements exist for having RV insurance, and most states require a minimum form of liability insurance for RVs to travel legally. But there's more to the issue than legality. Your RV is an investment. And you should have a broad understanding of how to protect your investment with products like roadside assistance, extended warranties, tire protection, or even RV insurance.
And as RV rentals have gained in popularity, owners now have additional questions about RV insurance and what's covered for those renting their RVs out.
Consider how different RV insurance details relate to your rig, your travel habits, and what you need to protect with an RV insurance policy.
Why do I need insurance?
RV insurance protects you from paying for costs related to damages or injury caused by an accident with your RV. Like home or auto insurance, it allows you to live and drive and travel with your RV, knowing that, should an accident happen, you won't lose your RV or the investment you've put into it.
Not only is driving without insurance illegal, but it puts the value of your RV at serious risk. Even cosmetic damage caused by an accident can significantly reduce your RV's worth. This is also why many RV lenders will require you to have RV insurance for your vehicle in order to borrow from them.
When it comes to living in and using your RV, you need the right insurance, meaning you won't have to worry if a certain instance, accident, or activity will be covered. An RV is somewhere between and auto and a home, so insurance for RVs is a bit of a nebulous topic, hence the many questions a lot of RVers have. But, more often than not, RVers should have a specific plan in place for their type of RV and the type of traveling and camping they do.
Why do I need RV-specific insurance?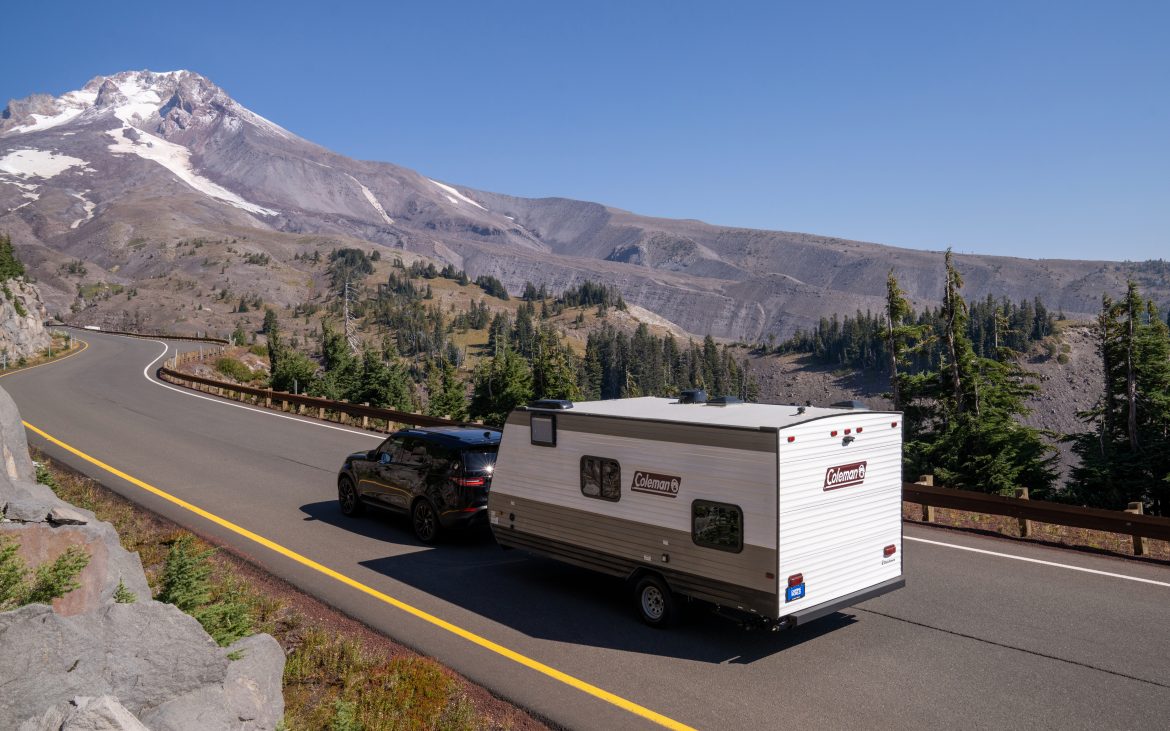 We're familiar with the insurance requirement for cars, trucks, and motorcycles. But insurance gets a bit more faceted with RVs. And that's because there are different types of RVs and different types of RVers. There's a big difference between a motorized RV and a travel trailer, for example. And there's a big difference between a family who camps three to five times a year and a family who lives out of their RV.
Different RVs and RVers will have unique needs from their insurance policy. The key to affordable coverage is finding a plan nuanced enough that you aren't paying for what you don't need and that you aren't driving or traveling unprotected. This isn't always as clear as you would expect.
For example, many auto insurance providers will claim that your RV is included with your auto insurance — especially if you own a towable and tow it with a covered truck. But this type of coverage doesn't often include the practical protections travelers would expect.
To understand what RV insurance you need, start by identifying your RV and travel habits.
Motorhome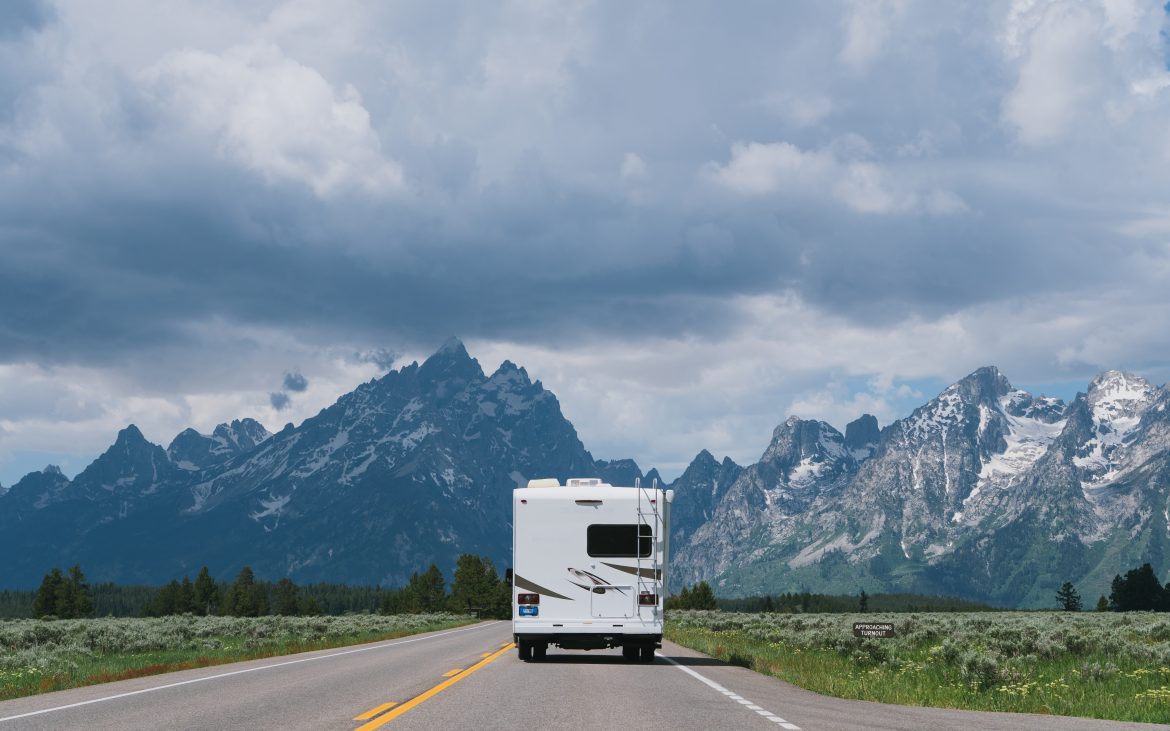 Motorized vehicles of any kind are legally required to have some form of insurance, even if it's just liability insurance — including motorhomes. Many types of insurance available to motorhomes are similar to what you would be offered from auto policies, including coverage for bodily injury, collision, property damage, uninsured/underinsured motorist coverage, and more.
Liability coverage is mimimum required in all 50 US states for motorhomes. Some states, however, do require uninsured/underinsured motorist coverage to pay the cost if you are involved in an accident with someone who is not covered by insurance.
The more coverage you include for your motorhome, the higher your monthly payment will be. But when you're dealing with an investment of that size, it's a serious risk to drive without comprehensive and collision insurance. And for both motorhome and towable insurance, note that your plan cost and coverage will be dependent on whether you are a full-time RVer or a recreational RVer.
Towables
Travel trailers and fifth wheels are not legally required to carry liability insurance because they aren't motorized. And the reason for this is that liability typically falls on the vehicle operated by a driver, which is why autos and motorhomes require coverage, but not travel trailers.
But if you're trying to finance a travel trailer, it all comes back to risk and value protection. And, in many cases, lenders will require you to have an insurance policy in place — even for towables like travel trailers and fifth wheels.
RVs are often purchased with a secured loan, meaning the RV acts as collateral for the loan. If you don't have insurance and your RV is totaled, or its value drops due to an accident, the lender no longer has collateral. Therefore, many lenders want you to protect your travel trailer with some form of insurance.
And if that's still not reason enough to consider RV-specific towable coverage, most insurance for your tow vehicle that covers your travel trailer only covers liability for the trailer, meaning your RV isn't protected. This type of insurance only covers damage done to other vehicles or people. While travel trailers and some fifth wheels can be more affordable, it's not worth the risk to travel without insurance.
Recreational RVers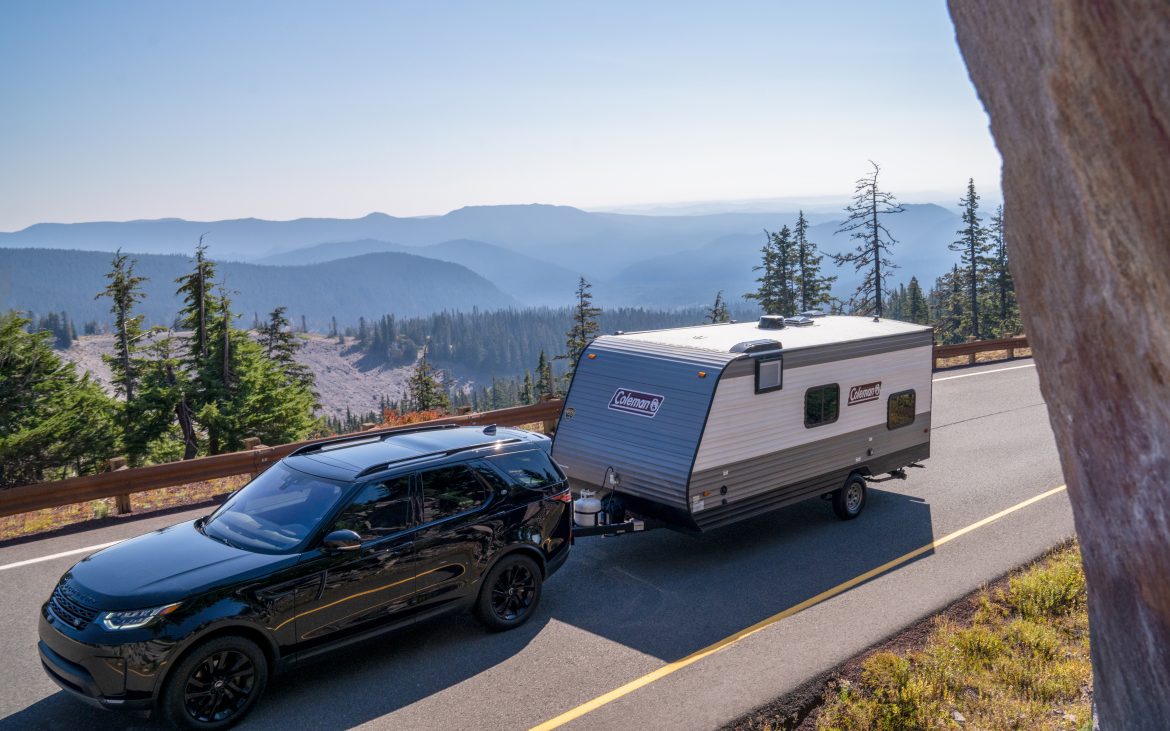 Most RVers identify as recreational — meaning they don't claim their RV as a permanent residence and instead use it as a recreational tool. For them, they don't always need to pay for the full suite of insurance offerings, especially if they are only RVing for certain times of the year.
Many RV owners who only operate their vehicle for approximately three months a year will negotiate coverage with their insurance provider only for that time, effectively reducing the amount they pay per year. Look for these storage insurance policies if you don't need coverage year-round. During the off season, you can store your RV and not worry about paying each month for insurance.
Full-time RVers
For full-time RVers, RV insurance goes beyond protecting your liability on the road. Your RV acts as much as a home as it does a vehicle, so typical insurance policies might not always include the coverage you need. That's why an RV-specific insurance policy exists, to ensure the "home" part of your home-on-wheels is also protected.
If you use your RV as your permanent address, different stipulations will apply than they would for a family or owner who only uses their RV as a vacation/recreation tool. For instance, RV owners who vacation with their RV might sign up for a vacation liability policy, which protects them from paying for injuries that happen around their RV or on their property. For full-time RVers, they need personal liability protection that covers them throughout their travels, not just during vacation.
Below are different types of offerings you might find from an RV-specific insurance provider that understands full-timers will require additional protections.
Personal liability – This protects you from paying for damage or bodily injuries that occur around your RV or on your property.
Medical coverage – This protects you from paying the medical costs of an injury that occurs around your RV.
Personal belongings coverage – As a full-time RVer, you travel with all of your belongings. Personal belongings coverage wraps up your possessions into one coverage to protect you if anything happens. This protection is also called expanded personal belonging coverage.
Loss assessment coverage – If you are a member of any type of RV or campground association that charges you fees, loss assessment coverage may cover these types of fees.
Full-timer's liability – Many insurance companies will provide coverage specifically designated for full-timers, so you will be covered for a specified limit if your RV is your permanent residence.
For full-time RVers, it's all the more important you inquire with each insurance provider you consider to see how their plans offer you increased coverage. You may qualify for additional protections related to your full-time life on the road.
Communication is also the key: Some RV insurance providers will deny coverage if they are unaware you operate your RV as a full-time RVer. So be sure to investigate this thoroughly as you choose a provider because some RV insurers will claim complete coverage but not offer true full-time protection. Or some of their protections will only extend to recreational RVers, and this is a problem you want to identify beforehand.
Types of RV Insurance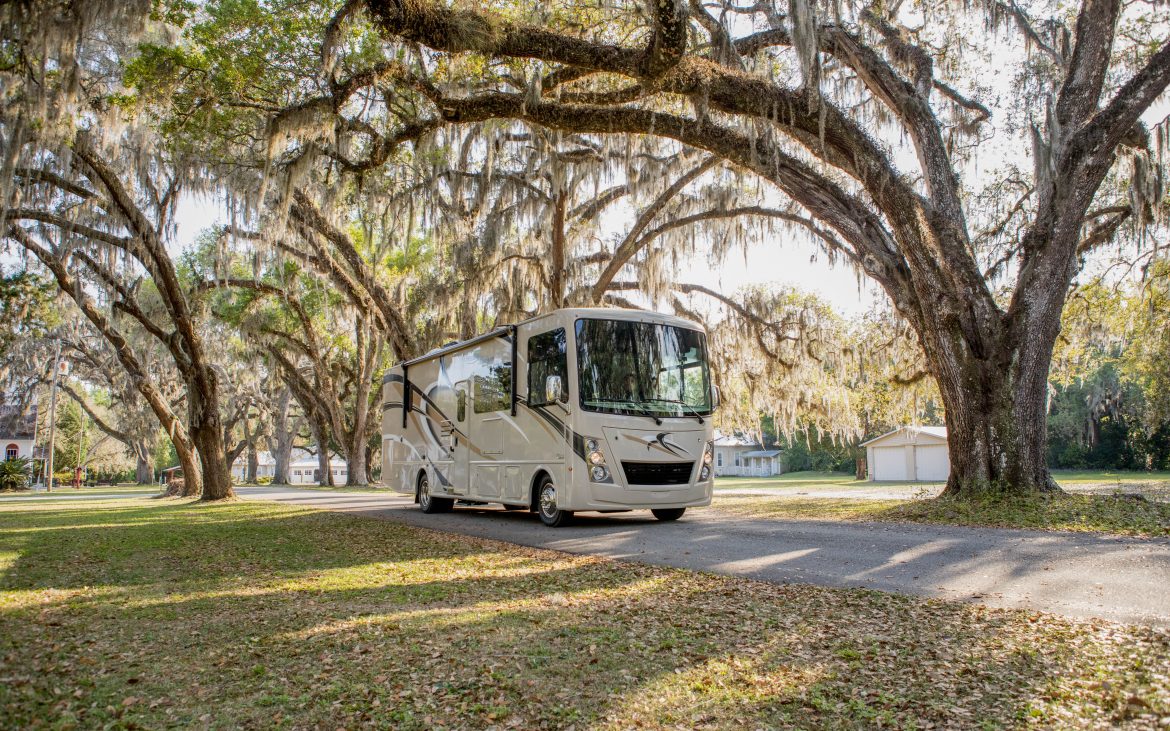 Let's look at the common types of RV insurance you will come across and how they might apply to you and your rig. Remember, offerings change across different insurance providers, and you should learn the details of each coverage offering to know the extent of your protection.
Liability coverage – This is the most basic type of insurance (and often most affordable), ensuring that you don't end up responsible for any bodily or property damage caused by an accident.
Bodily injury liability – This is coverage for certain bills related to bodily injury damages due to an accident. This includes paying medical bills and often the loss of income related to an injury.
Property damage liability – This is protection for paying for damages caused to another owner's vehicle, RV, or property due to an accident.
Motorist coverage (uninsured/underinsured) – If you are in an accident with another motorist who does not have sufficient liability insurance to cover your expenses, this reimburses you up to your limits for those damages. This includes protection for both injury and physical damage to your rig. Unfortunately, this is a real risk, and this is a needed protection to keep you from paying costly expenses related to an accident with someone uninsured or underinsured.
Comprehensive – This is one of the most important types of insurance you can invest in as an RV owner, given that it covers any damage caused by issues other than a collision. Think fire, hail, wind, animals, falling objects, theft, or vandalism. A lot can happen while traveling, and this is hefty protection to keep you safe from a lot of those unknown variables.
Collision – Like with auto insurance, collision insurance for RVs covers any damage to your RV if you are involved in an accident, like hitting another vehicle or object, or if another vehicle hits you. The reality is that RVs are big pieces of equipment, and while you shouldn't count on damage occurring, you should count on always have a form of protection in place.
Medical – This protection will help cover medical expenses accrued by you, your family, or passengers that may occur when traveling in your RV, regardless of who is at fault. This
Campsite/vacation liability insurance – This is a common add-on that protects you from liability when staying at a campsite. So if you are involved with any kind of accident or a neighbor or their property is damaged with your inovlement, you have a protection.
Permanent attachments coverage – If you've RVed long, you know that permanent, added ameniteis can increase the value of your rig. Permanent attachment insurance policy covers items like modifications, awnings, satellite dishes, and more, so that if these are damaged, you won't be responsible for the cost of fixing or replacing.
Emergency expense coverage – Your RV is both a home and a vehicle, so when you are involved in an accident, you could feasibly lose your dwellingplace. Emergency expense coverage will cover the cost of a rental car, lodging, and food expenses while your RV is being repaired.
RV rental insurance
Renting your RV or RVs has turned into a profitable and convenient for renters and owners alike, allowing newcomers to safely and comfortably try out RVing without the cost and investment of owning their own RV. For owners, they can make a considerable profit to offset monthly bills on their RV, to generate revenue, or even become their primary income source.
But, for insurance companies, renting carries some inherent risks. Like with full-time RVing, communication with your RV insurance provider is key. Not all insurance plans cover RV rental. Given that this audience is often new to RVing, the risk goes up, and insurance providers don't want to assume that risk without additional financing.
Check with your insurance provider to know where you stand. This won't always be clear in the policy description — or could be buried in the fine print — but you don't want to assume you're covered when you aren't.
Most RV insurance companies will recommend you acquire a commercial insurance policy, which is designed to protect fleets of RVs that are rented as a business. These policies are good for those who own multiple RVs and use them as a source of income, and they can keep you protected when renting your RVs. But these typically come at a high price, so if you are only occasionally renting out a single RV, the commercial policy is typically overkill and you'll see this reflected in the price.
The cost of RV insurance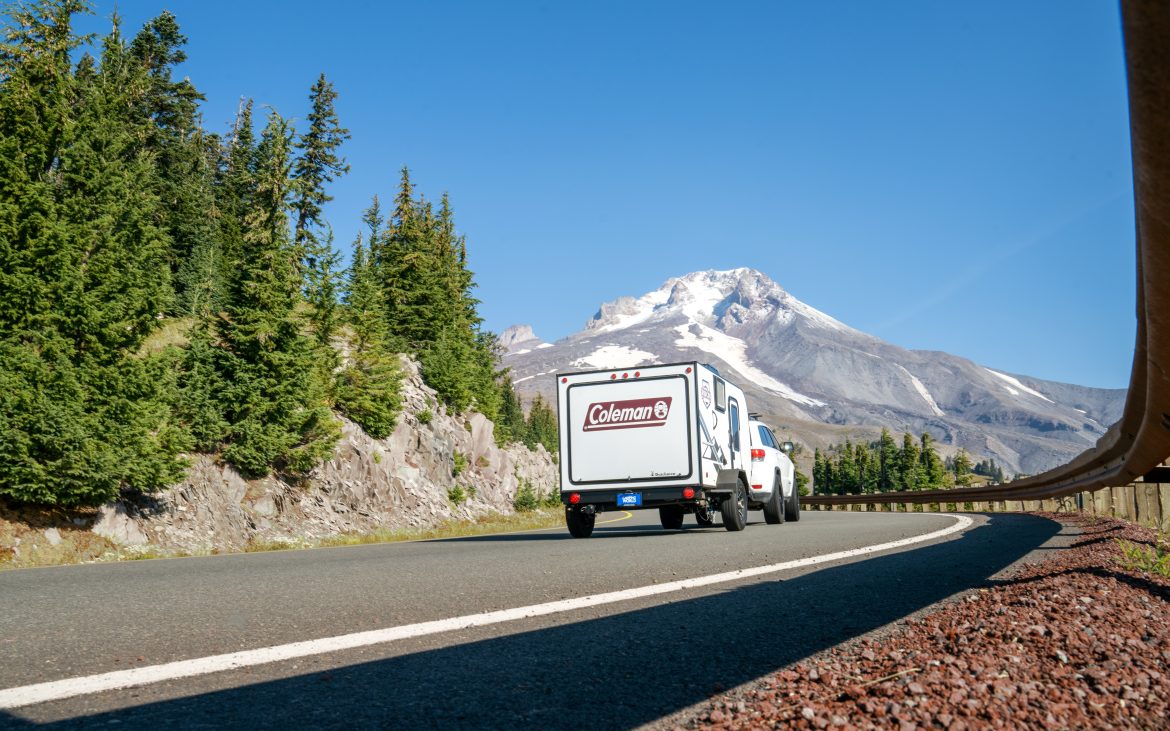 As we've seen, no single policy will be perfect for every RV owner. That depends on the coverage you want, the type of RV you own, and your lifestyle as an RVer. Otherwise, you could end up paying for what you don't need, or you could risk traveling seriously under-insured.
When shopping for RV insurance, the most important thing you can do is compare coverage to price. Look for inconsistencies between policies RV marketed similar but have significantly different prices. This might illuminate gaps in coverage where you could be liable. Alternately, it might show you coverages you don't actually require.
Finally, consider the perspective of the RV insurance provider. They will often consider other factors while determining your rate, such as:
Your age and driving history Deductible amount Credit history State of RV registration The RV size, make, model, value, and year
Be sure to inquire about a quote when talking with any insurance provider. This will help you see the breakdown of what's being offered and how it's affecting the overall price. Compare quotes. Look into the details. There could be hundreds of dollars of annual savings by simply finding the most fitting policy for your needs.
When filing a claim
The hope is that you never have a reason to call your insurance provider because of an incident. But the protection is there for a reason. And should you experience any incident, it will matter how you file a claim, what information you communicate to your provider, how you log details about the incident, and how you proceed.
As soon as an accident occurs, understand that now the "risk" we've been referring to has been realized, and now the issue becomes about who will absorb the costs of an accident. Below are some helpful tips for RVers to keep in mind if and when they need to file a claim after an accident.
As a general practice, keep your driver's license, registration, and insurance information handy, ready to provide to any parties upon request. Ensure you collect this information from any other involved parties and take a picture of important documents. Make sure that all information on your insurance policy is up to date and accurate to avoid delay or confusion. Take detailed notes about the location of the incident, including relevant street names and nearby landmarks.| Take photos you believe will be relevant or helpful in retelling the event. Collect more photos than just the damage: tell the story of the accident. Keep track of all paperwork or information regarding the incident, including police reports and insurance information. You will typically receive a claim number when you call your insurance to report an accident. Be sure to keep track of this to reference in the future.
Who offers RV insurance?
We've discussed the importance of an RV-specific insurance policy and why it's better to have coverage that matches your needs. When shopping for insurance providers, be sure to explore the different coverage options they offer and the price points for the type of RVer they cover. Both major insurance providers and smaller, RV-specific insurance providers will offer RV insurance, but only you can evaluate whether they match your needs.
Not all insurance providers can offer true solutions for recreational and full-time RVers, especially when it comes to RV-specific coverage. And while you might read and hear promises of RV insurance, be sure to investigate to identify those that don't necessarily hold up once you look at the fine print.
The benefit of working with a company specializing in RV insurance is that they are aware of the many challenges and interests RVers have or may have in their future, like awning protection, RV rental coverage, the ability to group multiple vehicles under one plan, or storage options.
With a 96% customer satisfaction rate, Good Sam Insurance has a proven track record of providing excellent RV-specific insurance to both recreational and full-time RVers. To learn if Good Sam Insurance is a good fit for your rig and family, receive a free quote from Good Sam insurance experts who will evaluate each factor of your rig and travel habits to recommend coverages specific to how you travel and what you may need for protections.
Good Sam Insurance typically saves customers around of $530 per year in expenses. To speak to a licenesed Good Sam Insurance Agent, call 1-888-514-1116. And to learn more about their insurance solutions, including those for autos, home, and motorcycles, visit https://goodsamrvinsurance.com.
The post What To Know About RV Insurance appeared first on Good Sam Camping Blog.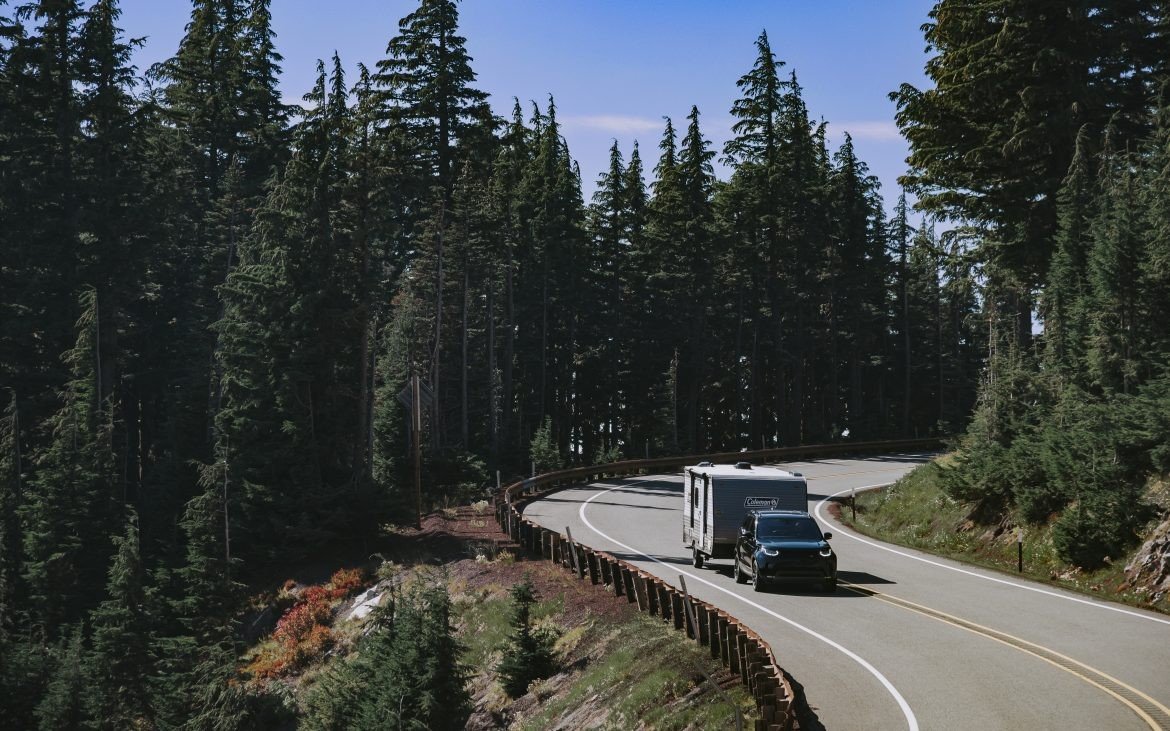 ---