Hunting and Fishing News & Blog Articles
Stay up-to-date on hunting, fishing and camping products, trends and news.
5 minutes reading time
(990 words)
What to Expect in the First Five Years of RV Ownership, Part 1
Recreational vehicle travel seems to grow in popularity in North America each year. Whether getting a versatile tent trailer, travel trailer, fifth-wheel trailer, or motorhome, countless people and families will be joining the RV lifestyle in the coming months. However, once beginner RV owners first get their RV home, the learning and ownership experience begins. What responsibilities will be required, what type of maintenance is needed, and how much overall effort and expense goes into the yearly upkeep?
Unfortunately, when it comes to cost or ownership, many RV buyers focus mainly on the monthly payments of the vehicle loan. While this is certainly an important factor, it should not be thought of as the only cost. RVers also need to consider vehicle insurance, possible storage charges, required maintenance based on time or mileage, after-warranty repairs, winterizing costs, amortized wear and tear, consumable items, etc.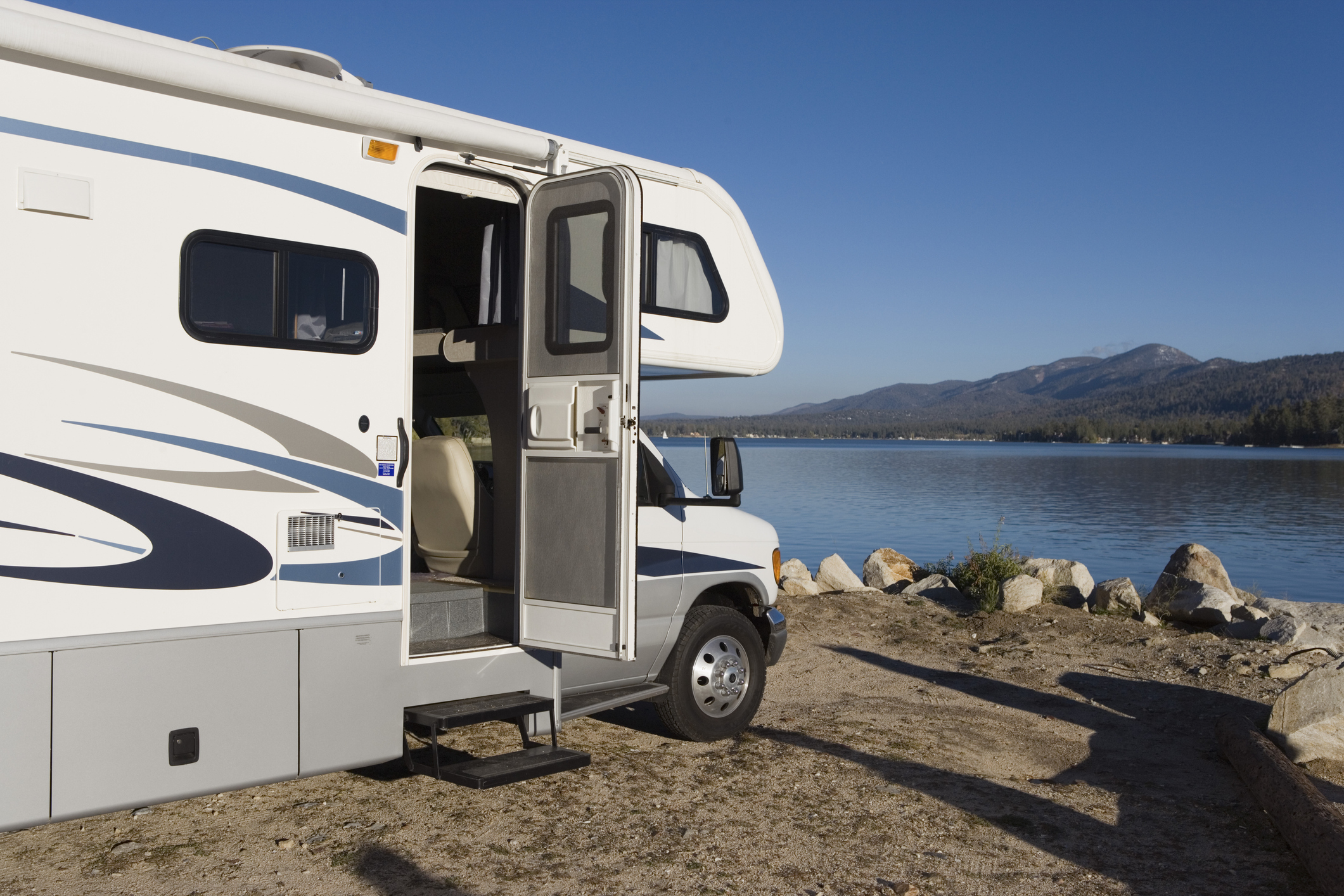 Getty Images
Hands-on Learning
Financial obligations aren't the only concerns for new buyers. There are a whole lot of learning and hands-on experiences that are free. When RV travelers slow down and take the time to learn about their new ride, it may even help reduce some of the ongoing ownership costs.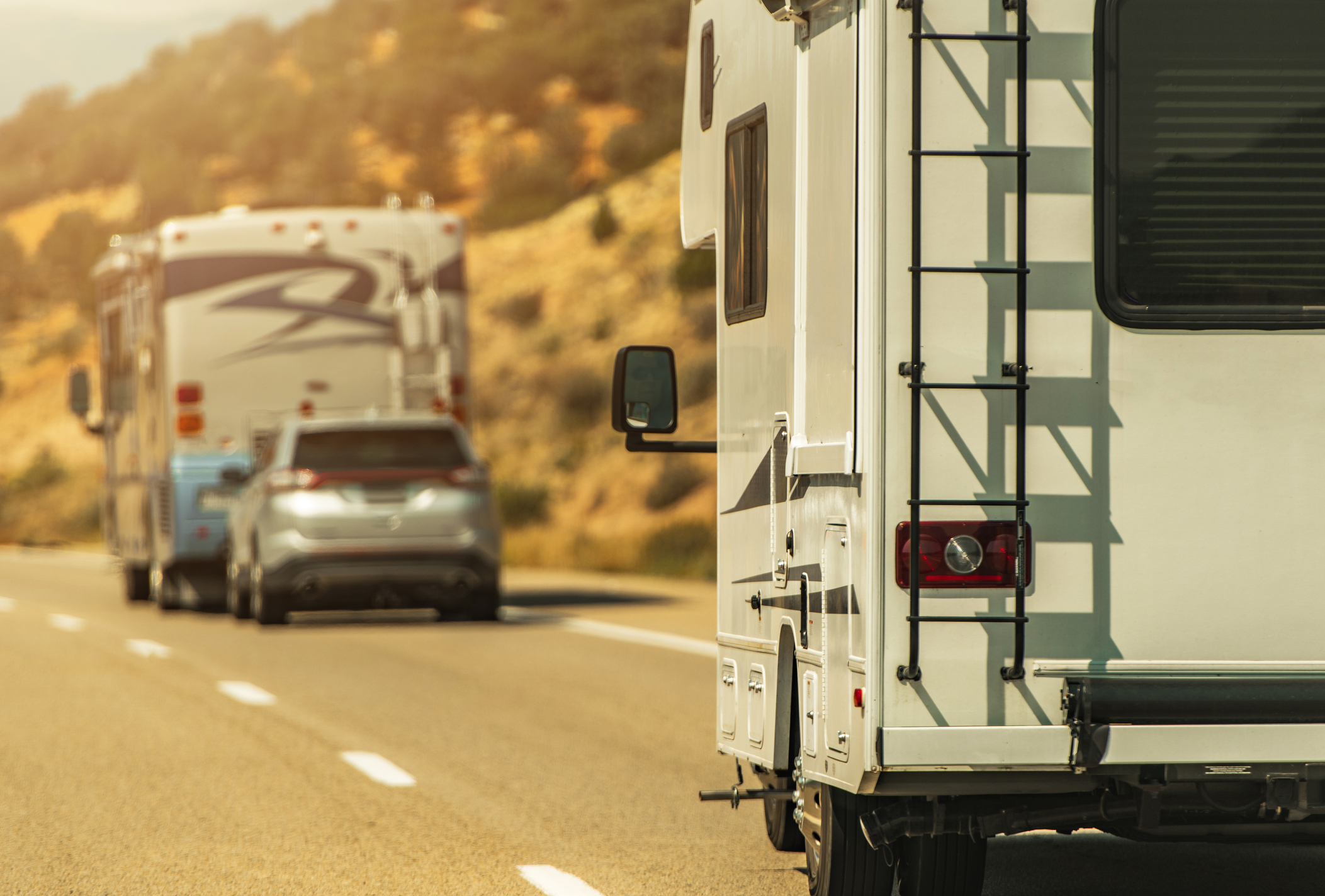 Getty Images
If this is the first RV that you have purchased, you must master the driving characteristics. Depending on the size and vehicle configuration, negotiating turns must be learned to avoid cutting too short or understeering. Generally, both trailers and motorhomes must be driven further into the intersection prior to starting the turning. This is done to assure the rear axle of the RV moves clear of obstructions and other vehicles. Maneuvering in tight quarters with some of these large vehicles can be challenging. Backing, especially with trailers, requires honing your skills. However, over time you can become very good at it.
Main Features
You must also learn how to use all of the features that came with your unit. One of the best tips here is to read and study all the manuals and information sheets that came the vehicle. It is surprising how many new beginner RV owners do not do this and fail to get some of the benefits that they offer. This applies to both new and used requirements. The internet can fill in if manuals are not present.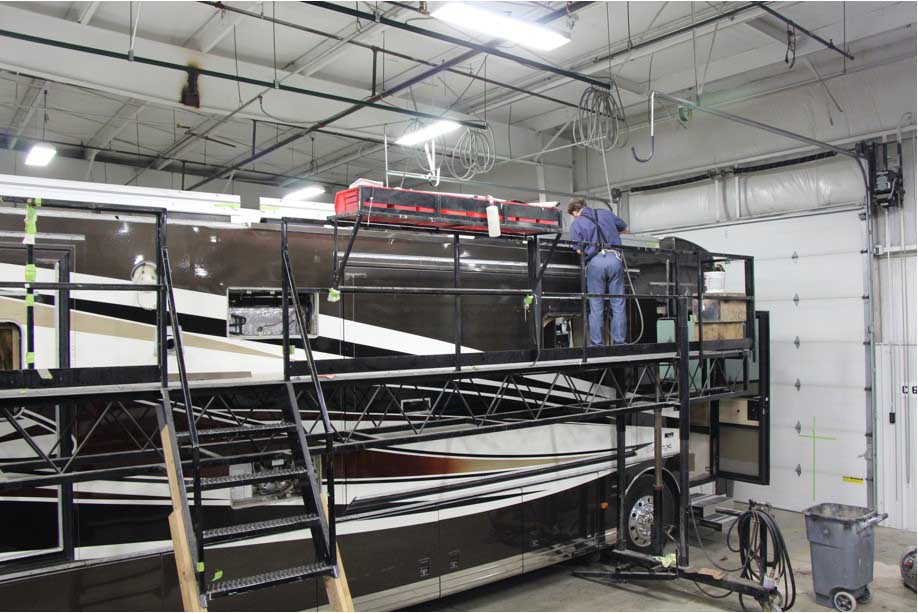 Photo courtesy of Peter Mercer
When you purchase a brand-new RV, you should expect a few bugs. These types of issues are most likely not caused by the workmanship or component installation on the manufacturer's side. Instead, it's often it is a third-party accessory or component, like the refrigerator, generator, furnace, television sets, or similar items. In many cases, these types of issues are more common than similar happenings at home due to the mobile application. Vibration, jarring, and the possibility of extreme and rapid changes in temperature and atmospheric pressure can cause issues over time.
In addition to the learning curve discussed earlier, the understanding of what maintenance and checks should be carried out is a needed task. Failure to do this can result in costly future costly repairs.
Seasonal Chores
Winterizing and de-winterizing is an annual event for most. Draining or blowing out of the freshwater system and the flushing of RV antifreeze is carried out each fall. The hot water tank or boiler must also be thoroughly drained. Additionally, ice makers, clothes washers and like equipment also require the evacuation of water. In the spring the flushing of the freshwater system with clean water is part of the de-winterizing process as well as putting all appliances back online. These yearly rituals can be done by your local dealer or can be a great D.I.Y. project.
Excluding insurance, vehicle licensing, regular vehicle service, and fuel, there are three types of beginner RV owner expenditures. They are out of warranty repairs, consumables parts, and wear and tear.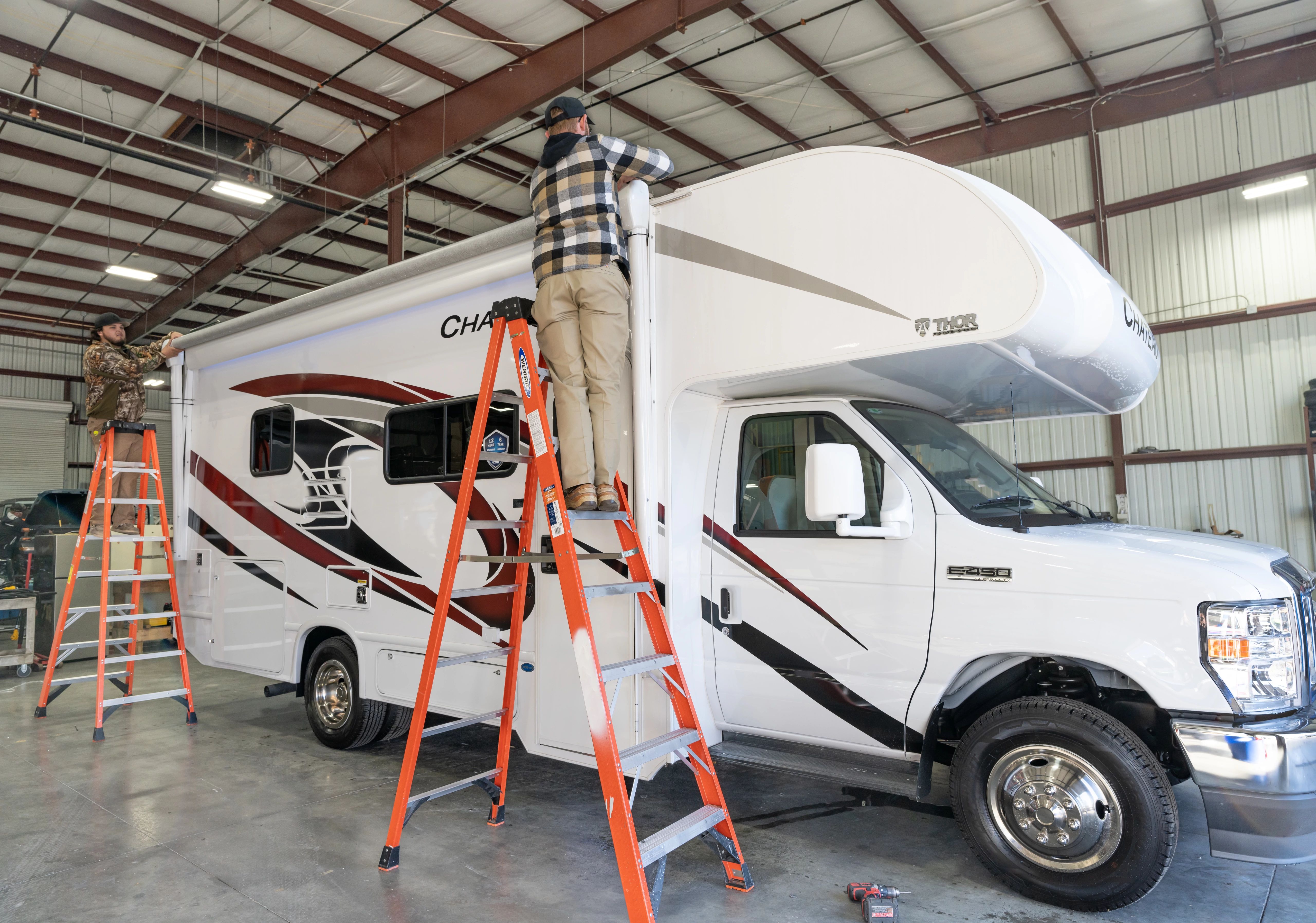 Photo: Camping World
Out-of-Warranty Repairs: These are items that require repair or replacement due to failure that occur after the expiry date of the RV manufacturer's specific warranty offering. However, as many issues involve third-party manufactured products, like a television or refrigerator, a check should be made to determine if any warranty period is covered by these other companies. Often their guarantee may cover the product for a longer period.
Consumable Parts: Most light bulbs, filter elements, vehicle fluids, windshield wiper blades, and like items are considered consumable products. These are items that are acceptable and expected to require replacement in due time. The only exception to this would be a "bumper to bumper" warranty, which to my knowledge, are no longer offered by any RV makers.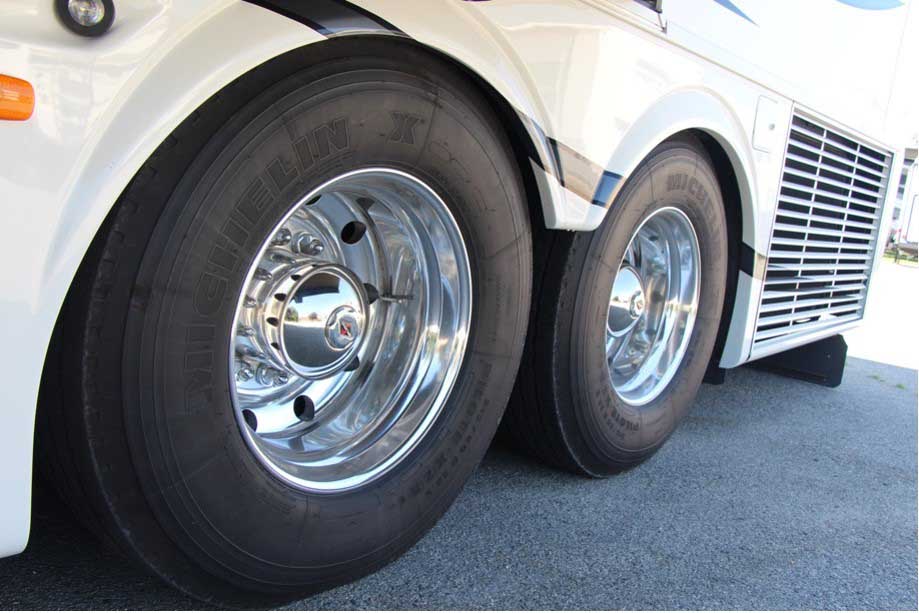 Photo courtesy of Peter Mercer
Wear and Tear Items
These include such things as tires, brake linings, weathered caulking, battery condition, and like items.
In looking at the needed annual service costs of an RV, one must include an amortized cost of some items, such as tires. RV tires, due to low yearly mileage, tend to age out instead of wearing out. On average, these tires probably need replacing within eight years. So, taking the replacement cost estimate divided by eight would give you a "ballpark" annual cost.
Using a similar formula, the battery bank and any other known long-term expense can be amortized to extract the yearly cost estimate. This exercise will help you determine your estimated yearly cost of ownership of your RV. There are many types and sizes of recreational vehicles sold today. These range from tent trailers to super-size fifth-wheel trailers and motorhomes. The annual costs of ownership vary greatly depending on the size, type, and owner's application. However, the cost can be tweaked and skewed by applying timely maintenance and some D.I.Y. when possible.
To manage RV expenses, consider an extended warranty. This can ensure that when it comes to unexpected vehicle failures, you've got coverage.
Happy Travels!
The post What to Expect in the First Five Years of RV Ownership, Part 1 appeared first on Good Sam Camping Blog.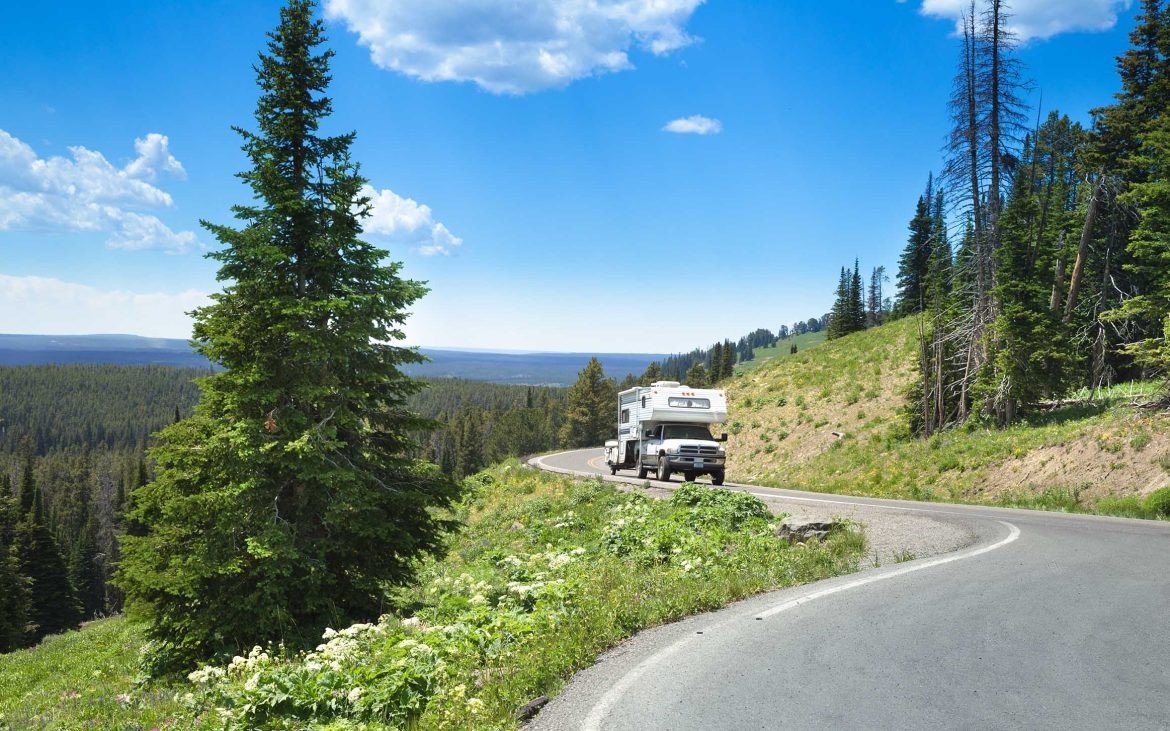 ---