Hunting and Fishing News & Blog Articles
Stay up-to-date on hunting, fishing and camping products, trends and news.
6 minutes reading time
(1119 words)
What's In Your RV Emergency Supply Kit?
Packing your RV trip-by-trip is a good habit. You bring only what you need and stay organized. In this way, you ensure food isn't wasted by creating a meal list with needed ingredients. You plan out your activities to know what supplies and equipment to bring. And you pack appropriate clothing for the expected climate. But what do you bring for unexpected emergencies? An emergency supply kit is what you pack to ensure you have essential supplies for an emergency, and it's important to include one on every RVing trip.
So as you prep for spring and summer RVing this year, carefully consider the items you should carry if for any reason your trip goes awry. There's a difference between having sufficient backup supplies and overkill, and building an emergency supply kit is a good way to decide the difference.
So what do you include in your emergency supply kit? Here is your step-by-step approach to building out an emergency supply kit to keep in your RV with just the right amount of gear and supplies to be at-the-ready for the unexpected.
When would I need an emergency supply kit?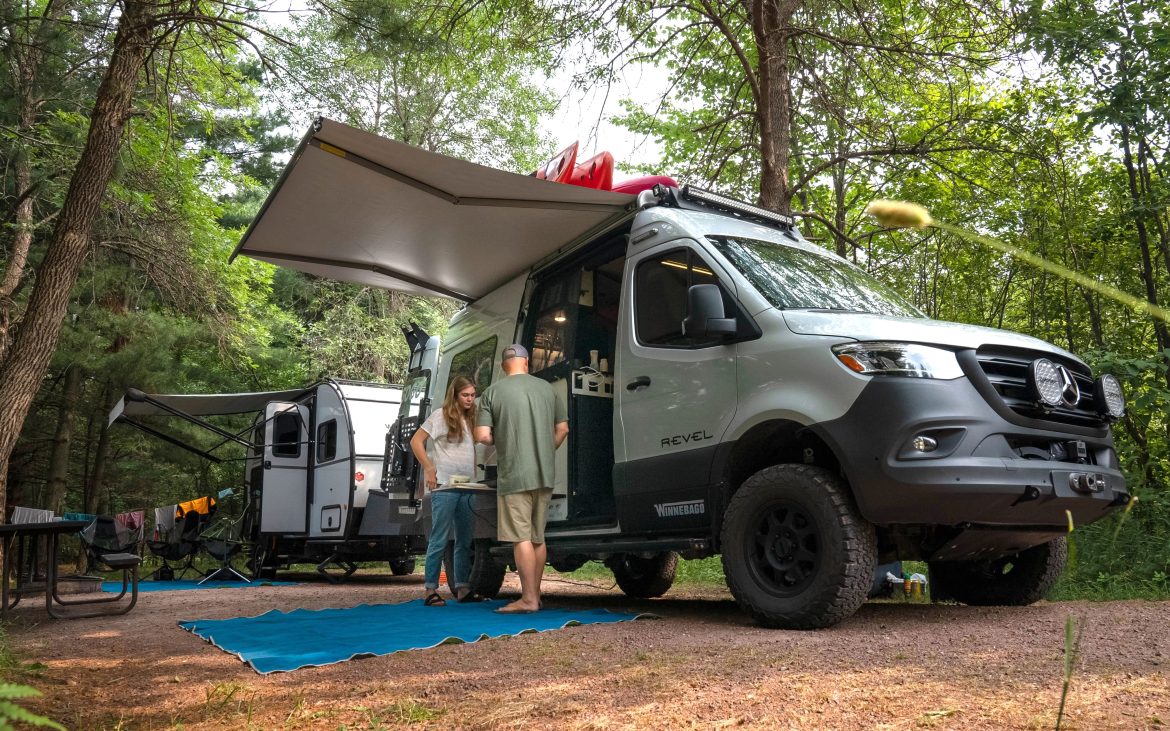 Things go wrong: breakdowns, bad weather, acts of God, strandings. In these emergencies, we might end up somewhere unfamiliar with fewer resources than we expected and with fellow travelers and family members relying on us for basic necessities.
An emergency supply kit is what we build to ensure we have an ample supply of those necessities for a longer-than-expected detour or change of plans. Generally, an emergency supply kit consists of enough supplies for three full days.
These emergencies won't always be life-or-death situations (though you should prep your emergency supply kit as if it were). But just about anything could interrupt your plans—from natural disasters to having to boondock for longer than expected—and you need to rely on an emergency supply kit to make sure that your basic needs get met.
Hopefully, you'll never have to use your emergency supply kit. But half the reason you pack one is for the peace of mind that you're as prepared as possible without overloading your RV.
What is an emergency supply kit?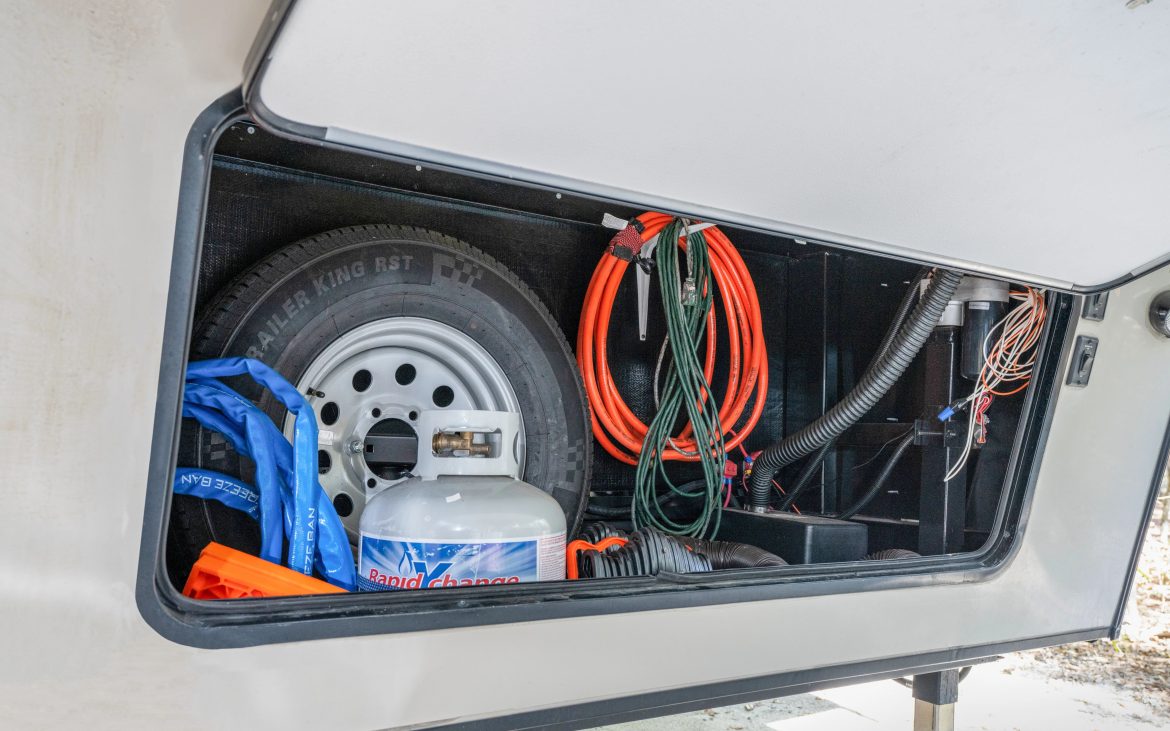 Likely, you stock items in your RV that will be useful in certain scenarios. These can be as simple as spare change for toll roads or common tools for the campsite. An emergency supply kit should be built out with the necessities in mind. Think the lowest two levels on Maslov's hierarchy of needs: physiological needs and safety:
Clothing Food Water Shelter Warmth Rest Safety Security
An emergency supply kit for the typical RVer will meet each of these requirements with necessary items. But we encourage you to consider where you're traveling, who you are traveling with, and how those two factors might influence your choices. Identify what items you would personally want for each of these areas. Below are our recommendations for RVers.
Clothing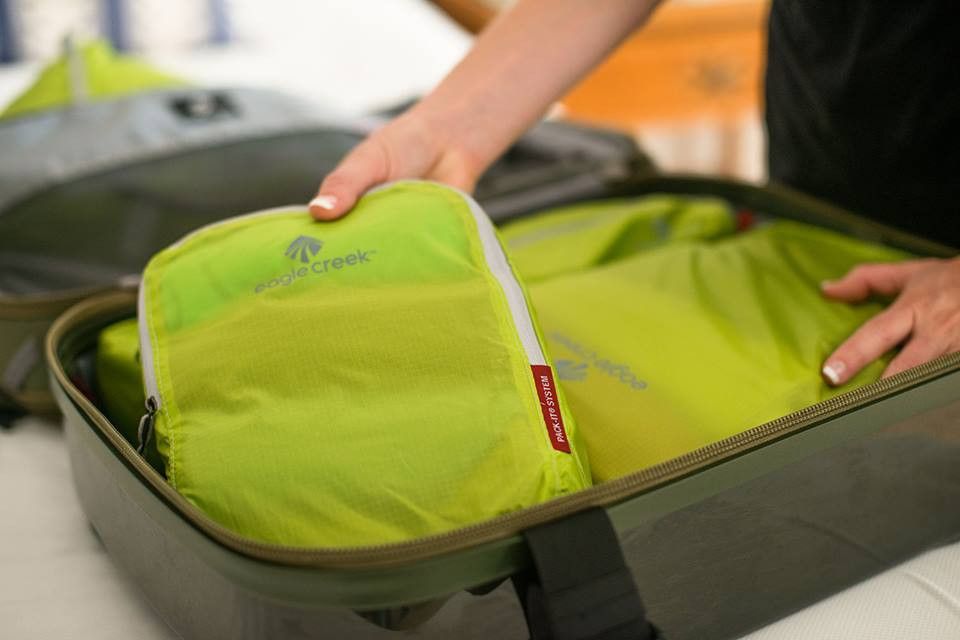 Consider including some choice clothing items in your emergency supply kit—not full outfits for three days, but some supplemental items that could be handy. Think warmth and dryness: a coat, hoodie, or long underwear for warmth. And to stay dry, bring along a poncho, rain jacket, or comparable waterproof clothing in case you are stuck in the elements.
Food & water
These are likely the two most important factors of an emergency supply kit. It's also easy to overpack both. Below are our recommendations for what to keep on hand at all times in your RV.
A gallon of water per person, per day
Straightforward enough, a gallon of water per person, per day keeps everyone healthily hydrated. For three days, this can feel like a significant amount of water. But, for RVers, you already stock more than enough freshwater to meet this requirement. But we suggest you carry along a simple 7-gallon container that is easily accessible in case, for some reason, your water supply is unreachable.
Food rations for three days
Think of non-perishable items that meet your dietary needs. For this, we look for nutrient-dense foods that have a high shelf life. Dried fruits, canned tuna fish, granola bars, beef jerky, crackers—these might be items you already carry in your RV to simply ensure you maintain stock of. Caloric needs vary from person to person, but 2,000 calories a day is standard for women, 2,500 for men.
Tools & supplies
When it comes to shelter, security, and safety, your RV fulfills a lot of those needs—even if you happen to be broken down somewhere. But take time to think about the emergency items you would want in a scenario like that, including the tools and supplies to have on hand to help you get back on the road or to maintain the basic levels of comfort and security.
Here is a great list of recommended tools and emergency supplies to keep on hand, including such mainstays as a basic first-aid kit, fire extinguisher, 100-piece tool-kit, and a portable power station.
Safety & communication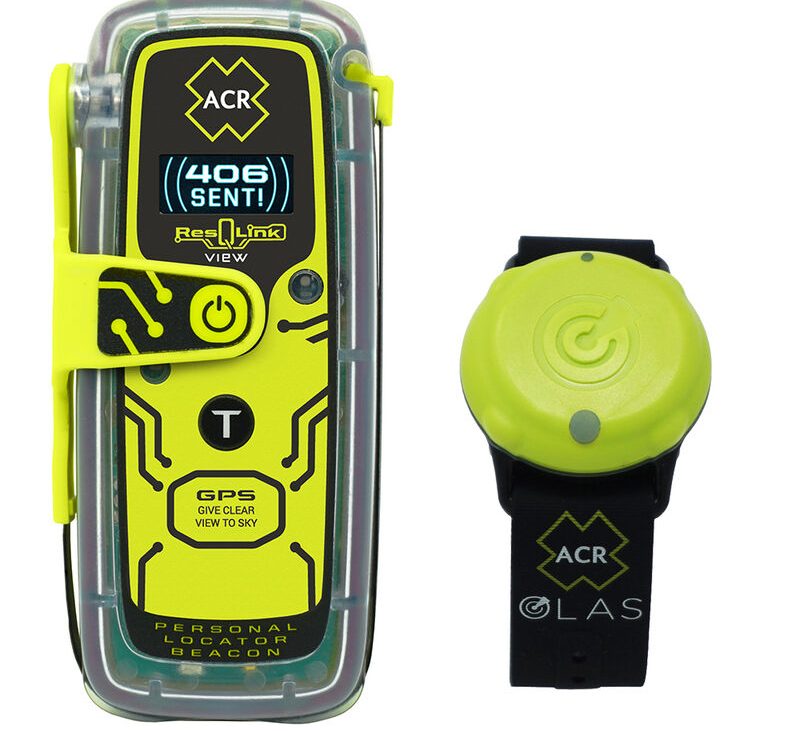 Photo by Camping World
If you happen to get stranded, keeping an open line of communication with friends, family, and authorities like emergency response workers and park workers helps increase the likelihood you receive the help you need in a timely fashion. You can survive just three days with a simple emergency supply kit. But any length of time more than that becomes increasingly difficult. 
Smartphones are our most helpful communication tool, but make sure you have reserve power in your emergency supply kit, whether external battery packs, extra charger cord, or a pre-charged emergency power supply. 
But your smartphone is only as good as its signal. And there are two additional emergency supply kit items you may consider: a personal locator beacon and a signal booster. 
A
personal locator beacon
uses satellite technology to communicate to authorities you are in need of immediate help.  A
signal booster
expands your cellular coverage to make it easier to reach out if you are outside of your typical service network. 

A pragmatic emergency supply kit is another essential way to prepare for the unexpected. Think about how to equip yourself to handle an emergency independently and the best safety nets to have in place. That's why Good Sam TravelAssist encourages travelers to think about the tools, supplies, and communication devices they need to stay safe until help arrives. 
In the event of a medical emergency while traveling, Good Sam TravelAssist goes to work coordinating the medical attention and return services you need, no matter your mode of travel. They reduce or eliminate out-of-pocket expenses related to certain medical services, to get you, your family, and vehicle home without extra costs.
The post What's In Your RV Emergency Supply Kit? appeared first on Good Sam Camping Blog.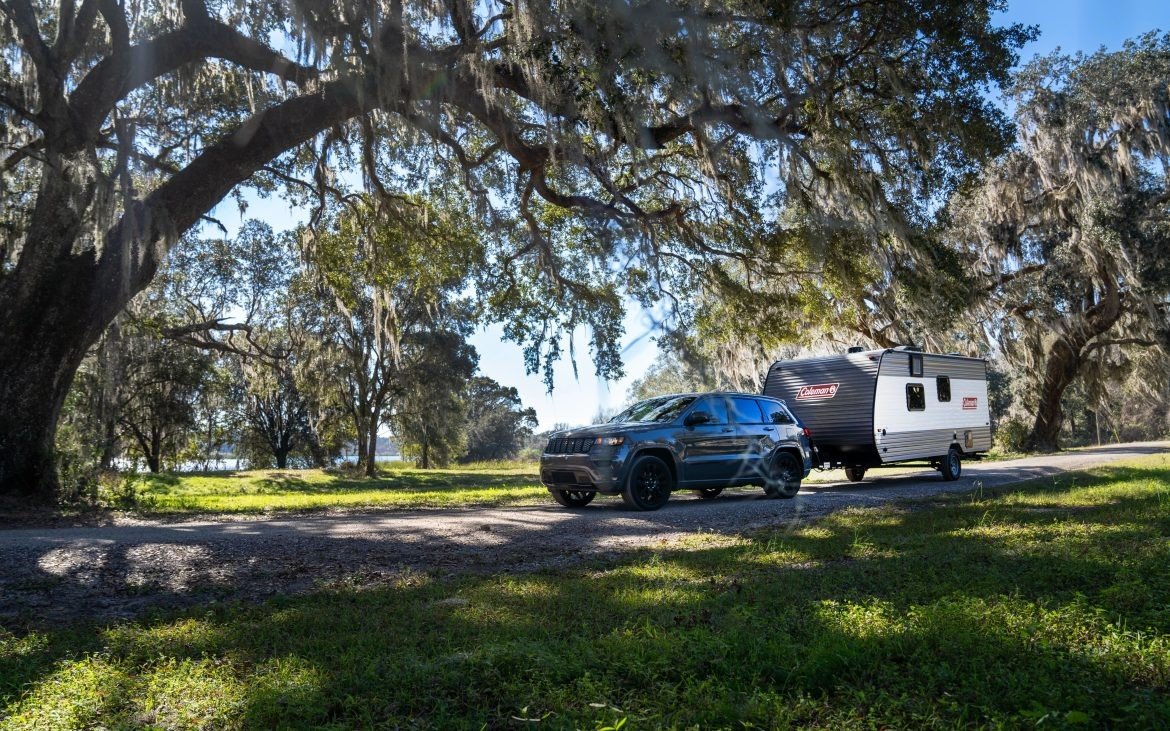 ---