Hunting and Fishing News & Blog Articles
Stay up-to-date on hunting, fishing and camping products, trends and news.
6 minutes reading time
(1291 words)
Summer Vacation RV Trip Planning for Families
Are you ready to pack up the kids and the RV for summer vacation? There are a lot of great destinations to explore across North America — the only problem is picking just one and planning YOUR ideal vacation.
My sons always enjoyed the Phineas and Ferb cartoon, and as summer approaches, I always think of the theme song: "There are a hundred and four days of summer vacation 'til school comes along just to end it, so the annual problem for our generation is finding a good way to spend it." Since my husband and I are both teachers, we've always tried to make the most of those 104 days each year. Our RV took those adventures to a grander level.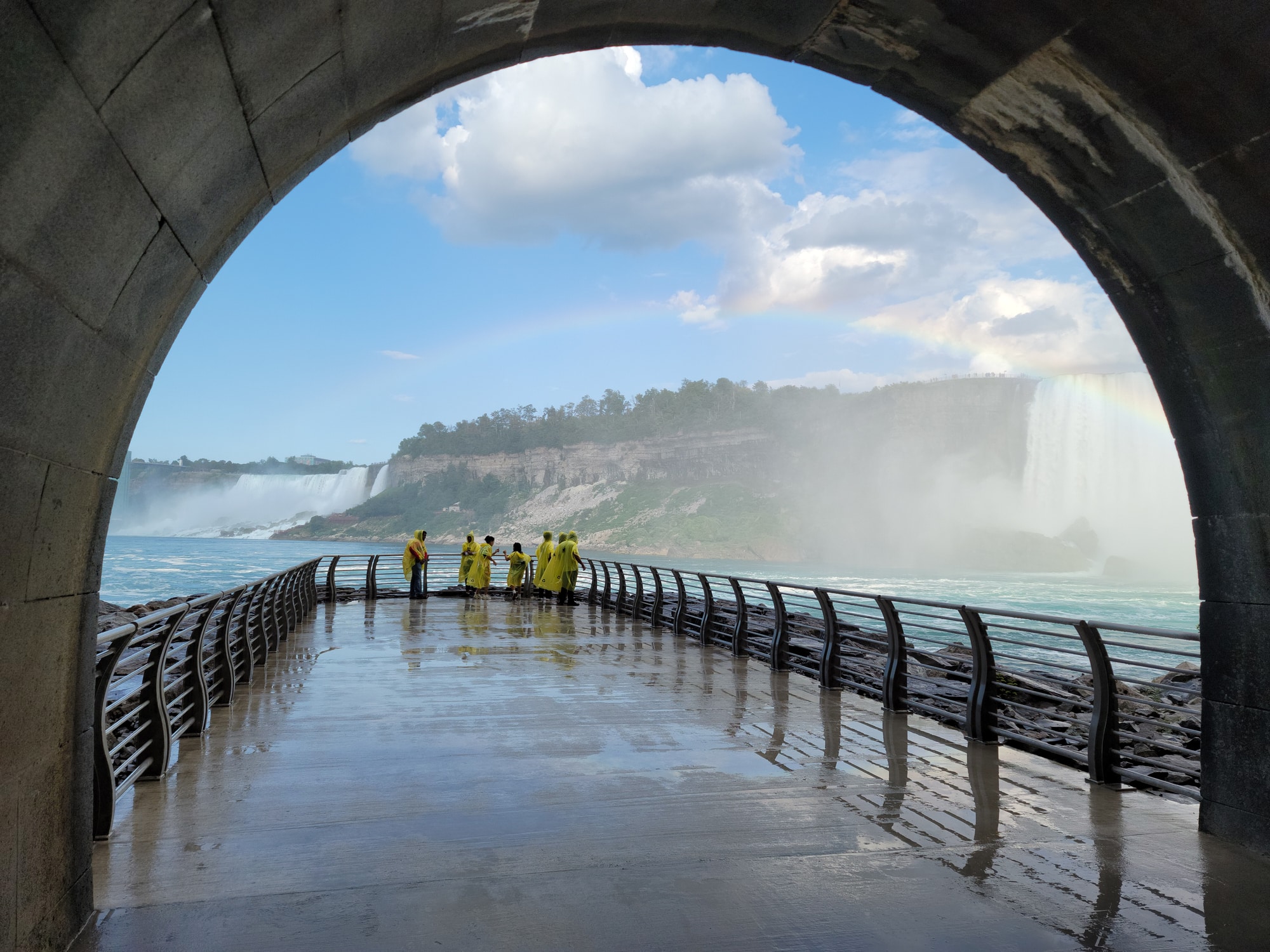 The Tunnel at the Niagara Parks Power Station. Getty Images
Start planning today, because reservations fill up quickly. Here are a few of my best tips and some destination inspiration for your summer RV vacation:
5 Tips for Picking a Summer RV Vacation Destination
1. Consider the age of your children. Some destinations are more child-friendly than others. For example, Yellowstone National Park is truly amazing, but it's better for older kids due to the open boardwalks perched over boiling springs. On the same token, teenagers may or may not be feeling the theme park vacation.
2. In addition to considering the kids, the perfect summer vacation destination is also fun for adults. After all, it's your vacation, too! Obviously, you want to spend time with your kids, but make sure you'll incorporate activities you enjoy, even if you have to trade off childcare duties at times.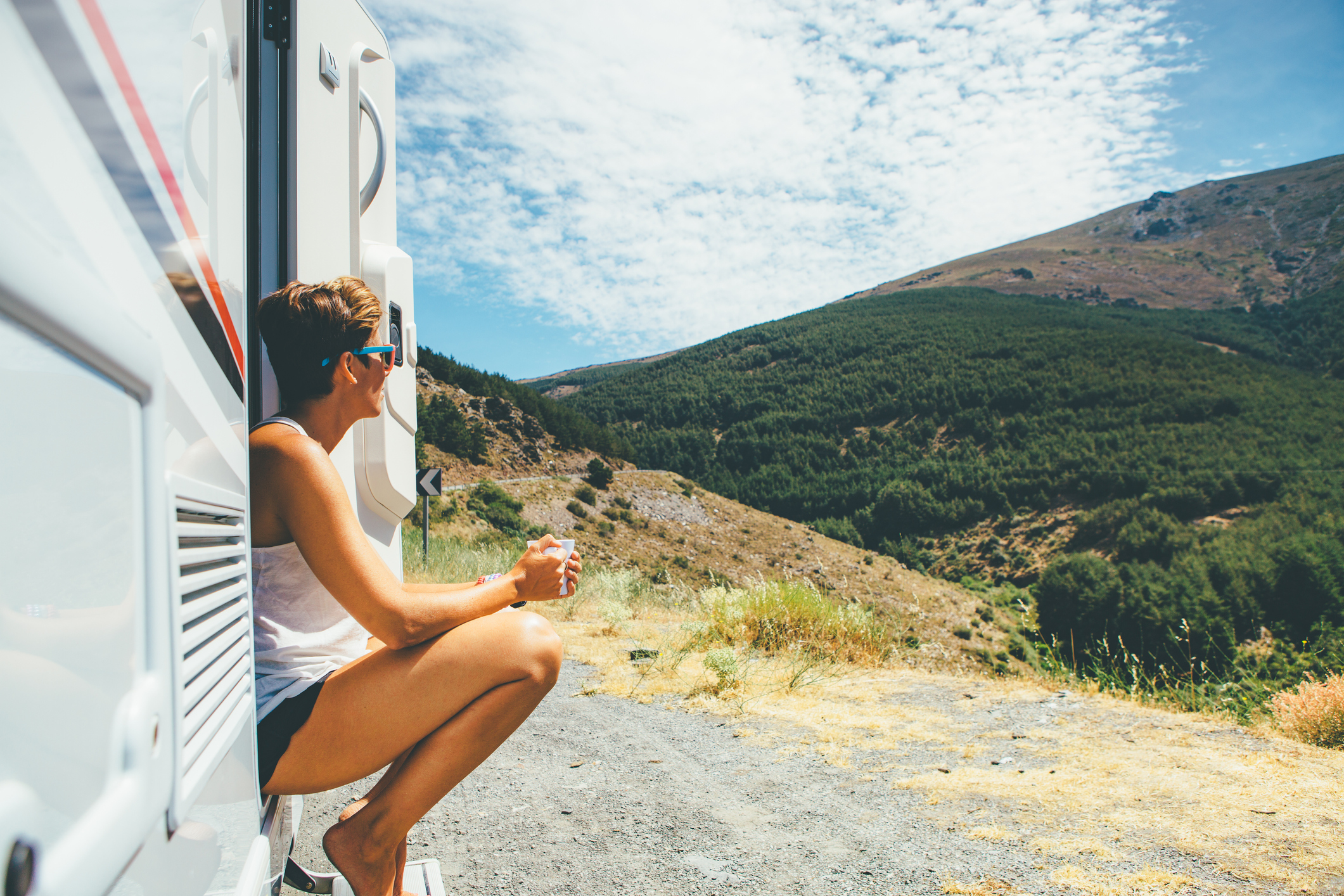 Relaxing in camp. Getty Images
3. Plan for a balance between activities and relaxation. My family has learned over the years that we need to build in "down days," where there's nothing on the schedule other than enjoying time in the campground or our RV. This is especially true if you are staying at a super fun RV resort, where the kids will want to play. For us, this day is also our laundry and rig-cleaning day to reset ourselves in between adventures.
4. Summer vacation doesn't have to break the budget. One thing my family loves about RVing is how cheap our vacations are compared to the cost of flying and renting hotels. The same is true for the activities you pick. Over the years, we've spent a lot of time in state parks and national parks enjoying the nearly free wonders of Mother Nature. 
5. Consider the crowds. Some locations get overrun with families on summer vacation, especially children's museums, theme parks, and popular tourist towns, like Myrtle Beach and Branson. If you are heading to the East Coast, schools there usually get out in mid-June, so destinations are less crowded in May and early June. Schools in Florida start in early August, so their beaches begin to empty out as local kids head back to classrooms.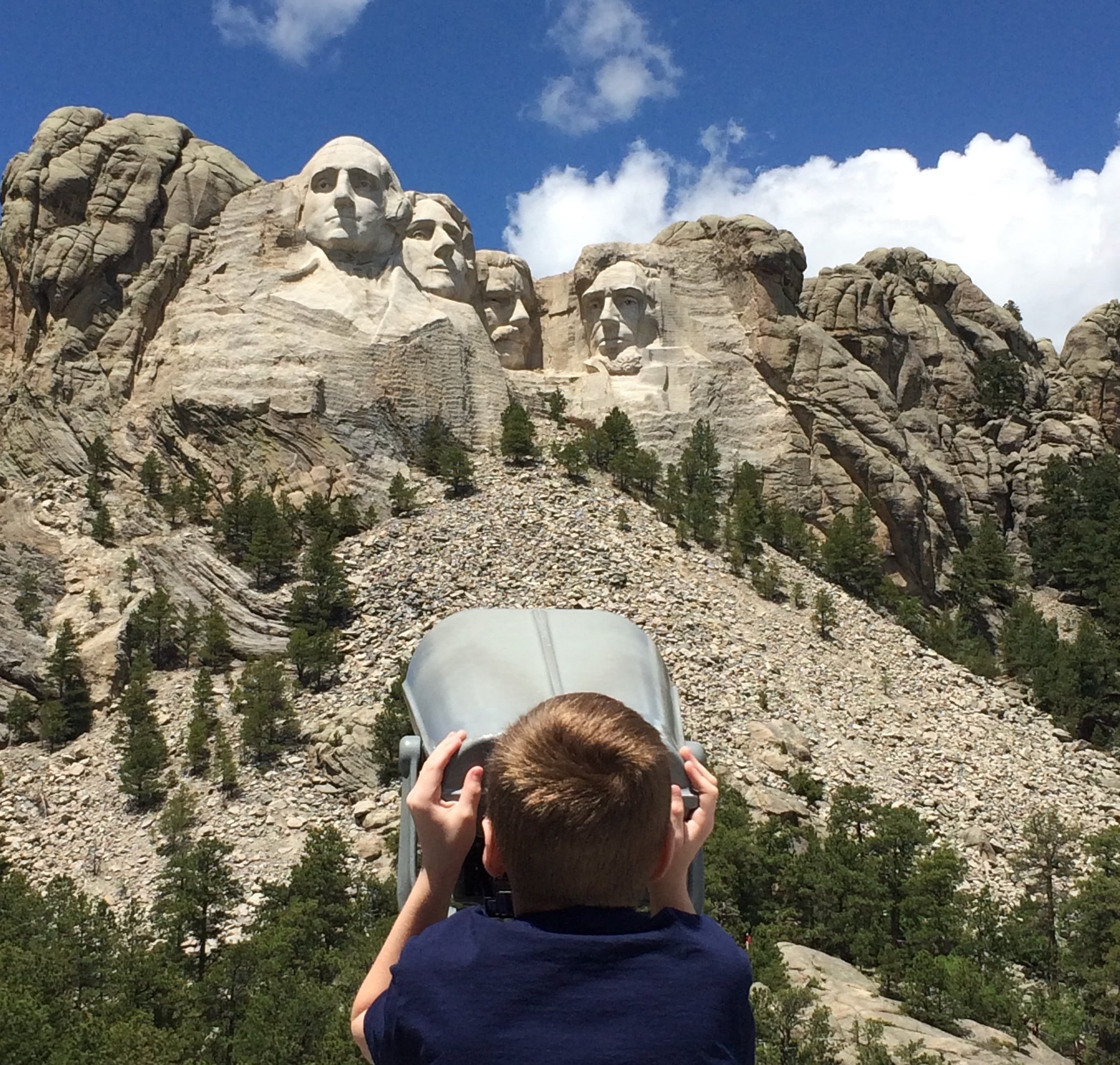 Mount Rushmore. Photo: Kerri Cox
South Dakota's Black Hills and Badlands Region
The Black Hills of South Dakota and all of the monuments and tourist attractions found within them create an all-encompassing family RVing vacation destination. Elementary kids who are learning American history will be impressed to see Mount Rushmore National Monument in person, and Keystone is packed with kid-friendly things to do, like an alpine coaster, tramway, and theme park. The Old West and Gold Rush history explored in nearby towns like Custer and Deadwood may fascinate all ages. Plus, the region's natural beauty is seriously impressive, with Custer State Park and Badlands National Park as focal points. 
Check out these Good Sam campgrounds for your summer RVing trip to the Black Hills area:
| | |
| --- | --- |
| Beaver Lake Campground, Custer | Rushmore View RV Park, Keystone |
| Buffalo Ridge Camp Resort, Custer | American Buffalo RV Park, Rapid City |
| Fort Welikit Family Campground, Custer | Happy Holiday RV Resort, Rapid City |
| Firehouse Campground, Hill City | Heartland RV Park & Cabins, Rapid City |
| Horse Thief Campground, Hill City | Lake Park Campground & Cottages, Rapid City |
| Rafter J Bar Ranch Camping Resort, Hill City | Rapid City RV Park and Campground, Rapid City |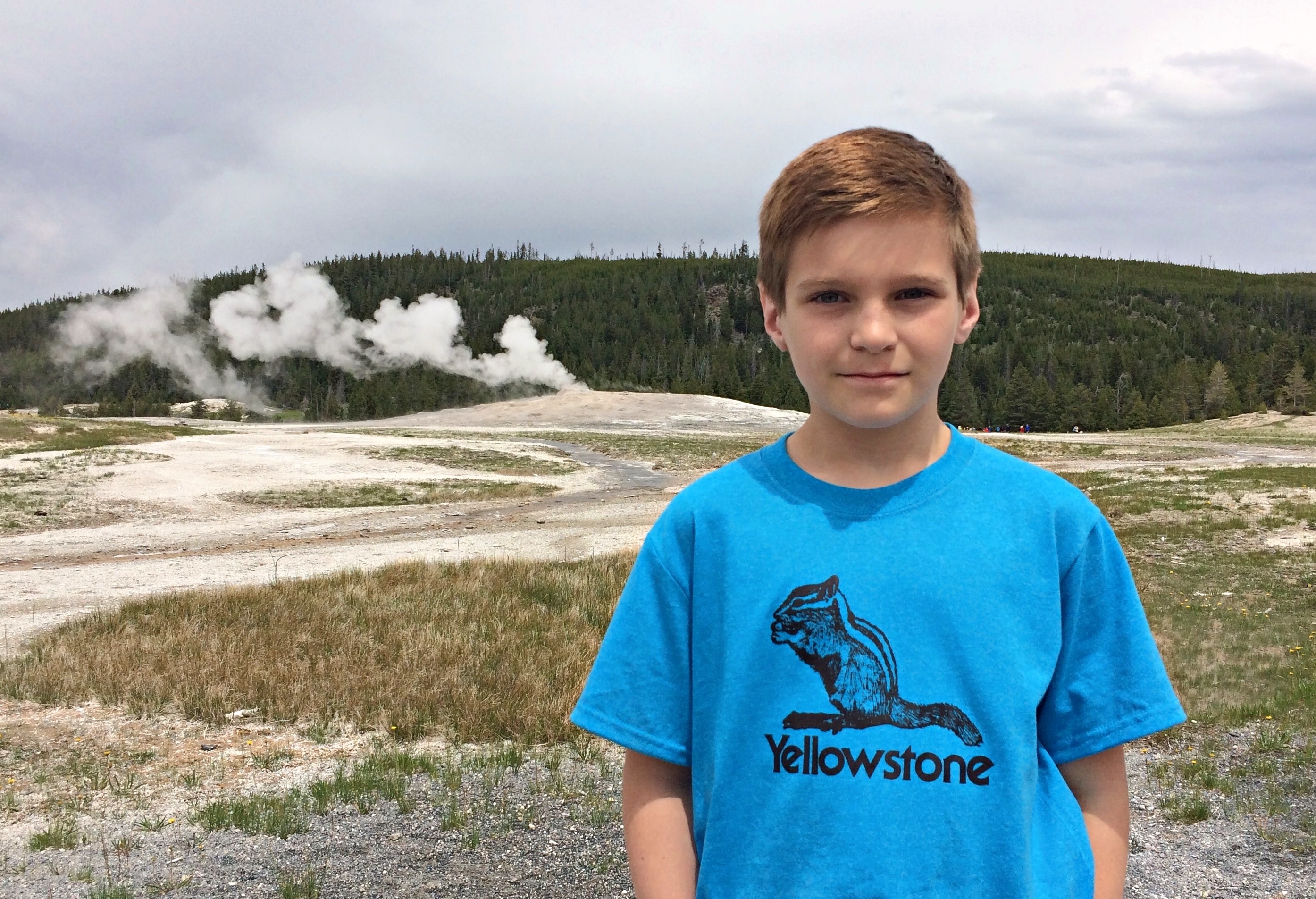 Visiting Yellowstone Geysers. Photo: Kerri Cox.
Yellowstone National Park
While Yellowstone isn't an ideal destination for young children, it is a place tweens, teens, and adults can appreciate. The geology and geography are sure to fascinate the whole family. Hike up Inspiration Point to get a bird's eye view of Old Faithful, ponder the giant waterfall at Artist Point, get stuck in a bison traffic jam, take in the sulfur smell of the mud pots, and be amazed by the rainbow-hued Grand Prismatic Spring. Take your pick from several gateway cities to serve as your home base, each offering a unique vibe, including West Yellowstone, Montana; Cody, Wyoming; Gardiner, Montana; or Island Park, Idaho. 
Check out these Good Sam campgrounds for your summer RVing trip to Yellowstone National Park in Wyoming and beyond:
| | |
| --- | --- |
| Chief Joseph RV Park, Cody | Yellowstone's Edge RV Park, Livingston, MT |
| Ponderosa Campground, Cody | Yellowstone Grizzly RV Park, West Yellowstone, MT |
| Yellowstone Valley Inn & RV Park, Cody | Yellowstone Holiday RV Campground, West Yellowstone, MT |
| The Longhorn Ranch Lodge & RV Resort, Dubois | |

Sandusky from the shoreline of the bay in Lake Erie with parks and harbors seen below. Getty Images
Sandusky, Ohio
Head to the Roller Coaster Capital of the World in Sandusky to find a fast track to summer fun. With 17 roller coasters, Cedar Point amusement park is sure to excite your thrill-seeking teen, while the toddler and preschool crowd will also find a tame selection of age-appropriate rides. With its location on Lake Erie, Sandusky also offers outdoor recreation. Venture to the Great Lake shores to find beaches, fishing piers, and prime spots for paddling and boating. The picturesque lighthouses are also worth exploring.
Check out these Good Sam campgrounds for your summer RVing trip to Sandusky, Ohio: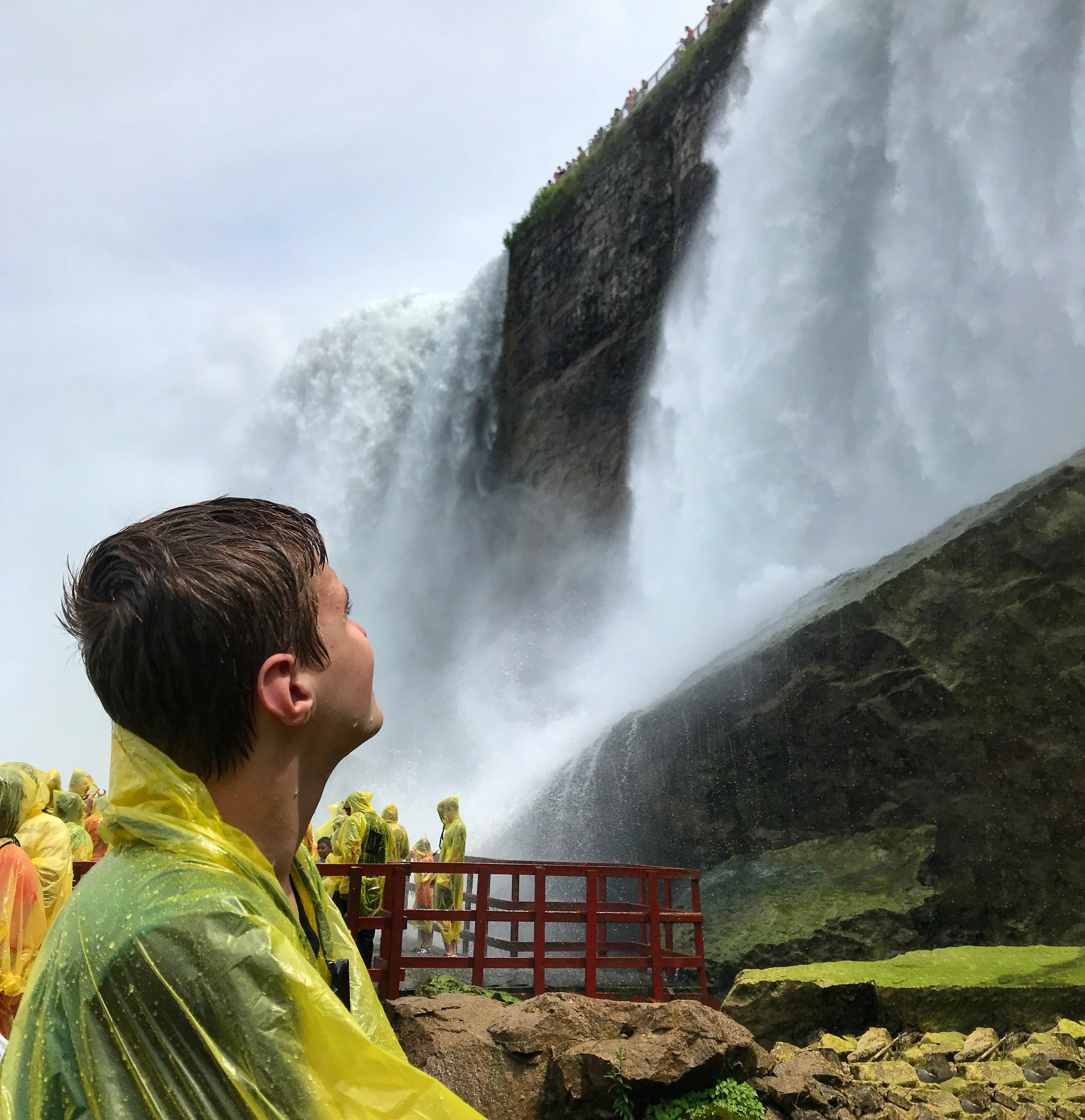 Marveling at Niagara Falls. Photo: Kerri Cox
Niagara Falls
Thanks to the awe-inspiring views, Niagara Falls is a must-see family attraction. What's especially nice is the many ways visitors can experience the falls, including boat rides that take you to the roaring base, scenic observation towers, and wet decks, where you get soaked by the plummeting waters. The Canadian side has an entertaining array of attractions, including ziplines, museums, thrill rides, and more (make sure to check the current requirements for crossing the border). Plus, a number of campgrounds in the area cater to families, promising plenty of fun at the park.
Check out these Good Sam campgrounds for your summer RVing trip to Niagara Falls:
| | |
| --- | --- |
| AA Royal Motel & Campground, Niagara Falls, NY | Scott's Family RV-Park, Niagara Falls, ON |
| Branches Of Niagara Campground & Resort, Niagara Falls, NY | Yogi Bear's Jellystone Park, Niagara Falls, ON |
| Campark Resorts Family Camping, Niagara Falls, ON | Bissell's Hideaway Resort, Pelham, ON |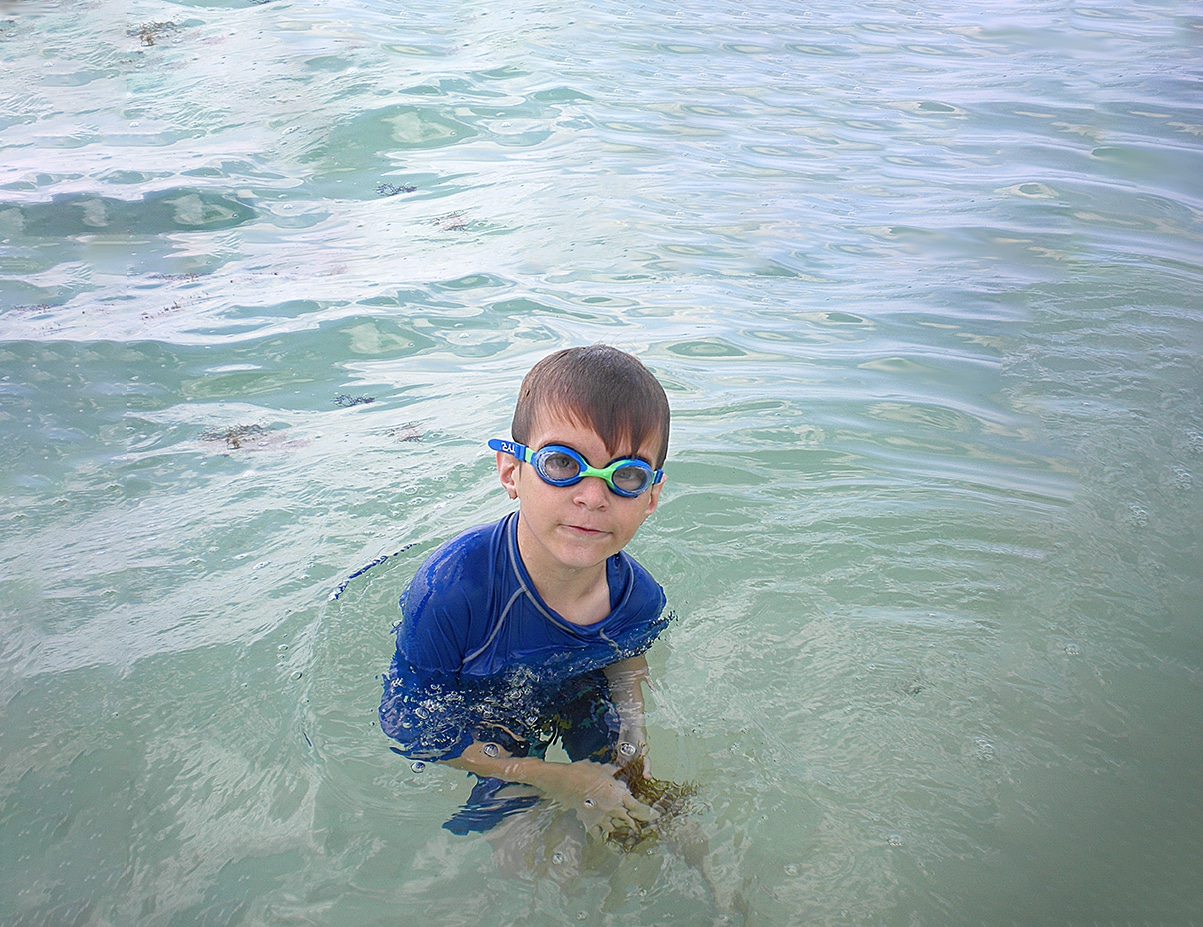 Photo: Kerri Cox.
Destin, Florida
Is it a list of summer vacation spots if it doesn't include at least one beach? Destin is a family-friendly RVing destination known for its sugary white sands along Florida's Emerald Coast. If you want the easiest access to the Gulf waves, you can even find RV parks offering campsites on the sands. Besides the 24 miles of beaches, Destin offers several state parks to explore, as well as a colorful array of family attractions and all of the kitschy spots you'd expect to find in a coastal town.
Check out these Good Sam campgrounds for your summer RVing trip to Niagara Falls:
The post Summer Vacation RV Trip Planning for Families appeared first on Good Sam Camping Blog.
---