Hunting and Fishing News & Blog Articles
Stay up-to-date on hunting, fishing and camping products, trends and news.
3 minutes reading time
(677 words)
Stranded – A Canadian Snowbird Dilemma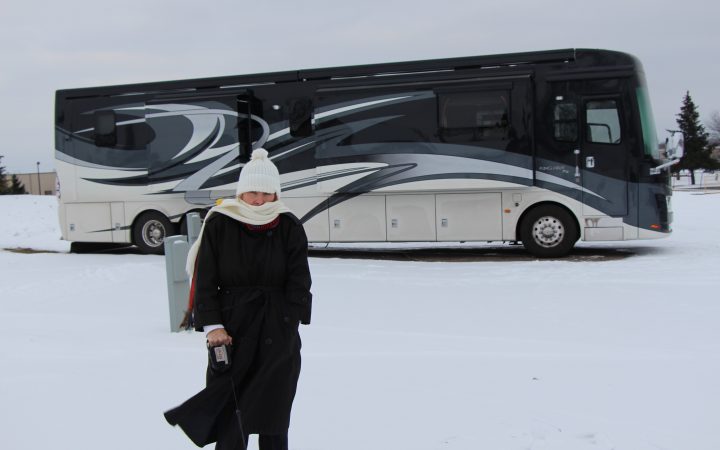 A Snowbird Dilemma
The events of 2020 have affected many things in our daily lives.  One of these is the closure of our borders that separate the U.S.A. and Canada.  The freedom for residents and citizens on both sides to freely cross from one to another has been, for the time being, temporarily interrupted.  Fortunately, commercially shipped goods and authorized essential traffic has been able to maintain flow.
For the majority of the population, staying in place until it is open again is somewhat manageable.  However, for some people, like the Canadian Snowbirds, the managing may be much more difficult.  A great deal of Snowbirds have sold their traditional stick homes years ago and have opted to live in their recreational vehicles.  Many stay in their favorite RV campground in Canada from about April until October at which time they migrate to their pick of locations in the southern regions of the U.S.  This annual migration and following of the sunny warmer weather is repeated year after year.
That all changed on March 21, 2020 allowing Canadians only to cross the border back into their country.  This allowed the season of 2019/20 snowbirds to return home.  But, who would have thought this would last this long? The usual departure date for Canadian snowbirds has long past.  The border crossings are still shut and probably will remain so for a while longer.
This has stranded many Snowbirds from the eastern provinces to the Pacific shores.  Canada's climate is not really suitable for weathering a winter in an RV with the exception of the lower British Columbia coast, Vancouver Island and the related Gulf Islands.  In addition, there are other locations in lower British Columbia and west of the Rockies that do not get as much snow and cold temperatures as one normally would expect in Canada.  Places like the Okanagan Valley, for example, may provide a winter shelter for some stranded RV full-timers.   While there are many RV parks in these areas, those that remain open for the winter accommodation are normally quite full with domestic full timers from the colder provinces.  This is resulting in many RV owners seeking any port in a storm.  Dry camping in the best Canadian winter climate location may be the best many can hope for.  It may be a long winter!
The Canadian Snowbird Association represents members both RV and non-RV travelers and sun seekers.  They estimate that 70% of roughly one half a million Snowbirds will be staying home this year.  Adding to the loss of warmer weather migrants are also the northern and central U.S. state residents that are oping to remain safe at home during these trying times.
For the non-RV Snowbirds, flying, which is not closed to international travel, is an option.  For driving, no, as all land crossings are closed to all non-essential travel.  This, of course, leaves those that call their RV home out of luck. Well, maybe not totally out of luck!  A number of Canuck RV owners have had their rigs commercially shipped to near U.S. locations.  They then fly there and are united with their RV.  There are several entrepreneurs that have packaged this go-around with a turn-key solution including the air transportation.  So, for a cost of perhaps $1,500 or so, the northern neighbour can be southward bound.
The one glimmer in all of this for the RV owners that venture down to the warm winter spots is perhaps more site availability in some regions.  Many of the desired RV resort sites that are usually fully booked may be experiencing a slower than normal season, might well be there for the taking.  In addition, some campgrounds may offer lower shoulder type seasonal rates in view of the somewhat quieter time.
So whether you are stranded in the cold corridors of the Canadian winter or soaking up the warm rays in the southern sun belt, stay safe.
Peter Mercer – Wishing You A Safe Happy Holiday Season
The post Stranded – A Canadian Snowbird Dilemma appeared first on Good Sam Camping Blog.
---