Hunting and Fishing News & Blog Articles
Stay up-to-date on hunting, fishing and camping products, trends and news.
3 minutes reading time
(613 words)
New collars boost bighorn sheep monitoring efforts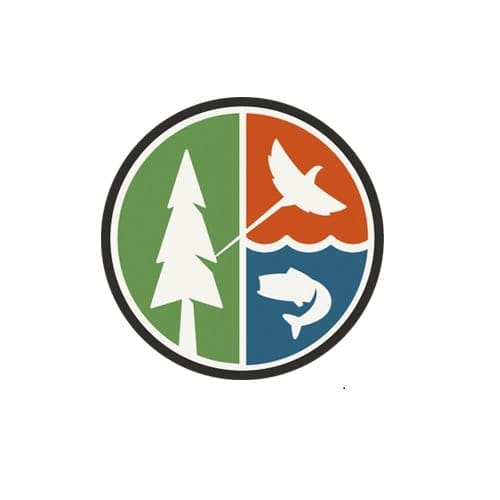 The Nebraska Game and Parks Commission is better able to monitor the health, movements and distribution of bighorn sheep in the Wildcat Hills thanks to a project completed this month.
With the help of a helicopter capture crew, Game and Parks placed tracking collars on 27 sheep during two mornings, Sept. 20-21.
Similar to past efforts, the helicopter crew used a net gun to ensnare individual sheep, place them in a sling bag and ferry them back to mobile processing sites. At those locations, a crew of Game and Parks employees, partners and volunteers placed collars and numbered identification tags on the animals, collected tissue samples, and returned them to the wild in a matter of minutes.
While the effort may have resembled sheep capture efforts of the past, it had one key difference — the temperature. The weather during this effort was in large contrast to past captures in winter months in Nebraska.
The danger of sheep overheating has traditionally led wildlife researchers to capture when it is cold. Todd Nordeen, big game disease and research program manager, said the decision to try September was influenced by other western states that have had recent success capturing sheep in the summer. A considerable benefit, he said, is that the sheep have not yet grown their heavy winter coats that hinder cooling efforts.
Close attention was given to the sheep's body temperature from the time they were captured to when they were released. Upon delivery from the helicopter, they were doused with water.
Nordeen said the efforts were successful, as all of the sheep captured survived the process.
Another change is the technology of the tracking collars. The duration of use for previous collars has been limited to battery life and required recapture to be replaced, but ones installed this month are solar powered. Barring malfunction, they are expected to last the life of the animal without needing to be replaced, and can even be removed remotely. That, Nordeen said, means the animals may not need to be captured again.
The processing site was staged at Williams Gap Wildlife Management Area on Sept. 20 and at Cedar Canyon WMA on Sept. 21. Each of those areas was extensively burned by wildfires this summer. While the wildfires have had some immediate effects to bighorn sheep, the long-term effects on their habitat should be minimal, he said.
"It's been an interesting couple of years with all of the wildfires we've had, especially in the Wildcat Hills where we have a lot of our bighorn sheep," Nordeen said. "It's had an impact on them, at least initially, kicking them out of certain areas for a short time. But, they seem to kind of circle back around and eventually come back into those burned areas.  
"They kind of like that area, and they're sticking to it."
The bighorn sheep of Nebraska, which were reintroduced to the Pine Ridge in the 1980s and later the Wildcat Hills, have long suffered disease losses stemming from mycoplasma bacteria, just as they have in other states. The bacteria causes severe illnesses and die-offs among herds. Collaring efforts allow monitoring of the animals that provides vital data that can be used to find solutions to the issue.
"It's been challenge for us and all across the country," Nordeen said. "It's been a long haul, but we're still trying to turn things around."
Conservation partners of the Game and Parks Commission largely funded the effort. They include the Wild Sheep Foundation, Iowa Foundation of North American Wild Sheep, Nebraska Big Game Society and Platte River Basin Environments.
The post New collars boost bighorn sheep monitoring efforts appeared first on HuntingLife.com.
(Originally posted by HLNews)
Copyright
© Hunting and Hunting Gear Reviews
---