Hunting and Fishing News & Blog Articles
Stay up-to-date on hunting, fishing and camping products, trends and news.
3 minutes reading time
(621 words)
Mule Deer Foundation Commits $1 Million for 8,100-Acre Cinnamon Creek Property Acquisition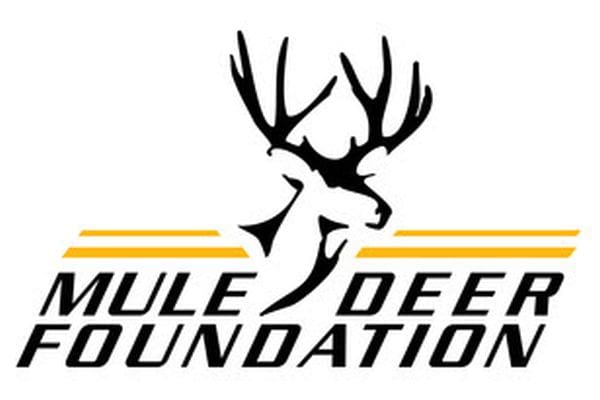 Salt Lake City, Utah – The Mule Deer Foundation (MDF) provided $1 million to the Utah Division of Wildlife Resources (DWR) to support the acquisition of 8,107-acres of Utah School and Institutional Trust Lands Administration (SITLA) land. The purchase of the Cinnamon Creek property will ensure important mule deer habitat will remain accessible for public use. This property, located in Cache and Weber counties, west of Ant Flat Road, will become the 193rd DWR wildlife management area in Utah. Several partners including MDF committed funds so DWR could buy the land at auction.
"The Cinnamon Creek property acquisition is a huge win for wildlife and for sportsmen and women in Utah," said Mike Laughter MDF Director of Field Operations. "This area provides habitat for mule deer, elk, moose, greater sage-grouse, sharp-tailed grouse, and turkey. The Odgen permit area has limited public access opportunities and generations of public land users have utilized this property for hunting and fishing opportunities. Securing Cinnamon Creek as a DWR wildlife management area will protect that access and is significant to all who recreate in Utah."
The $1 million in funding MDF committed for the acquisition was raised through MDF local fundraising activities, the $5 application fee from the 200 permits program that are drawn annually at the Western Hunting and Conservation Expo, and the auction of Utah Conservation Permits at MDF events. The 200 permits and Conservation Permits programs are DWR initiatives facilitated by MDF that generate funding for wildlife conservation and hunting opportunities for sportsmen and women in the state of Utah.
"MDF is proud to partner with Utah DWR on these programs that result in projects like the Cinnamon Creek acquisition. From the moment we were made aware the property was being sold, MDF has been working to support the acquisition of these valuable public lands," said MDF President and CEO Joel Pedersen. "In addition to increased access for sportsmen and women, the permit programs benefit wildlife conservation and habitat restoration in the state of Utah, and this is something we can all celebrate."
MDF is a strong advocate for public land access and the conservation of sustainable deer populations. The acquisition of the Cinnamon Creek property will allow continued public access for sportsmen and women to hunt and fish and will also protect important habitat for mule deer and other wildlife species. The DWR had previously leased the property from SITLA, making the property accessible for the public recreation, and the sale threatened to restrict further public usage. MDF's commitment to the acquisition was joined by partners including Sportsmen for Fish and Wildlife, the Rocky Mountain Elk Foundation, The Nature Conservancy, the State of Utah, and the U.S. Fish and Wildlife Service.
"It's great to see the work of conservation partners coming together, and it feels good that MDF volunteers played a significant role in this," said MDF Utah Regional Director Jeremy Anderson. "This investment by all the partners will ensure Cinnamon Creek remains accessible to the public for hunting and recreation for future generations."
About MDF
The Mule Deer Foundation is the only conservation group in North America dedicated to restoring, improving and conserving mule deer and black-tailed deer and their habitat, with a focus on science and program efficiency. MDF is a strong voice for hunters in access, wildlife management and conservation policy issues. MDF acknowledges regulated hunting as a viable management component and is committed to recruitment and retention of men, women and youth into the shooting sports and conservation. Get involved in your state or become a member at www.muledeer.org or call 801-973-3940.
The post Mule Deer Foundation Commits $1 Million for 8,100-Acre Cinnamon Creek Property Acquisition appeared first on Hunting and Hunting Gear Reviews.
(Originally posted by HLNews)
Copyright
© Hunting and Hunting Gear Reviews
---