Hunting and Fishing News & Blog Articles
Stay up-to-date on hunting, fishing and camping products, trends and news.
2 minutes reading time
(437 words)
Montana Native Americans Ask Government for help in Reintroducing Bison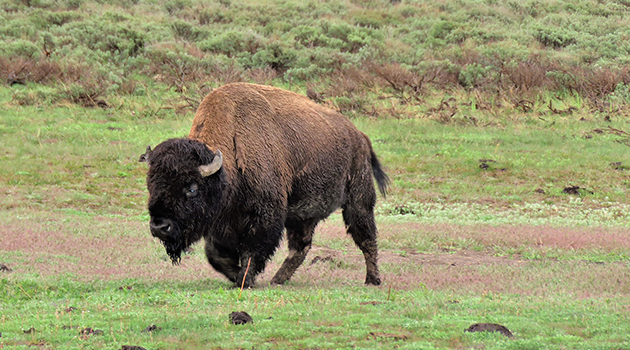 The American Indian Caucus recently wrote a letter to the Biden Administration pleading the Interior Secretary to help them draft a bison reintroduction plan for Glacier National Park and the Charles M Russell National Wildlife Refuge (CMR) in eastern Montana. The tribes plead that bison hold a huge cultural significance to them for food and other necessities that their ancestors once had. 
State Rep. Tyson Running Wolf said the American Indian Caucus concluded that the Biden Administration was more apt to help them out since Governor Gianforte cancelled the previous reintroduction plan of his predecessor. The Blackfeet tribe has their own bison herd as do all other reservations that want them, but they want to expand the amount of bison to Glacier Park, the Rocky Mountain Front, and beyond. They also plead for the reintroduction of bison to the CMR. So why is the American Indian Caucus advocating for bison on federal lands and not adjacent to reservation land? 
An environmental group financed by Hollywood money called the American Prairie Reserve has been buying up land the past several years and currently owns over 1 million acres in eastern Montana. Their mission is to acquire 3 million acres of contiguous temperate grasslands in Montana with the intent to restore everything back to the way it was before it was settled by ranchers and farmers. This means converting farm and ranchland back to prairie where necessary with only bison and other native wildlife allowed. As you can imagine this is very controversial with landowners who utilize the land for farming and ranching. Stockgrowers see bison as competition for grazing land and animals that carry disease that could infect their cattle. As you can imagine the APR and stockgrowers don't get along too well. If you have hunted the Missouri breaks you have seen signs that say "Save the Cowboy, STOP the APR". 
This resistance has been quite the bump in the road for the APR as ranchers refuse to sell them their land no matter the price. With Governor Gianforte nixing the previous reintroduction plan it appears the APR and the American Indian Caucus are working together to get bison reintroduced on federal lands and bypass state government. This could be the most controversial issue that Montana will face this decade and for years to come. We will keep you updated with any future developments. 
Where do you stand on widespread bison reintroduction?
The post Montana Native Americans Ask Government for help in Reintroducing Bison appeared first on Eastmans' Official Blog | Mule Deer, Antelope, Elk Hunting and Bowhunting Magazine | Eastmans' Hunting Journals.
---