Hunting and Fishing News & Blog Articles
Stay up-to-date on hunting, fishing and camping products, trends and news.
6 minutes reading time
(1102 words)
Getting Help Anywhere — Tools and Tips for Emergencies in Remote Locations
The problem with accidents is you can't predict them. But when armed with RV emergency survival tools, at least we are prepared when a mishap does happen. Too bad I wasn't as ready for the inevitable on the afternoon a tree fell over and hit me on the head.
It happened during a volunteer outing to clear dead trees from the forest. One minute, I was gazing south toward the sunny, snow-capped Rocky Mountains. The next, I was on my back looking up at people shouting, "Are you OK?" No, I was not OK. A dead aspen tree had just hit me square on the noggin, almost knocking me out cold. Seconds later, I heard a voice shouting, "Call it in! Chopper on the way!" Through my foggy mind, I made sense of the command. Accident. Chopper. Life flight.
 "NO! Stop! I'm fine!" I screamed back, remembering that air ambulance bills can be tens of thousands of dollars—even when you do have health insurance coverage. There was no way I would allow it. Before dispatch got our coordinates, I stumbled to my feet to prove I could walk and talk. Then I persuaded the volunteer organizer to call it off. After signing a release of liability, my husband and I drove to the hospital in our truck.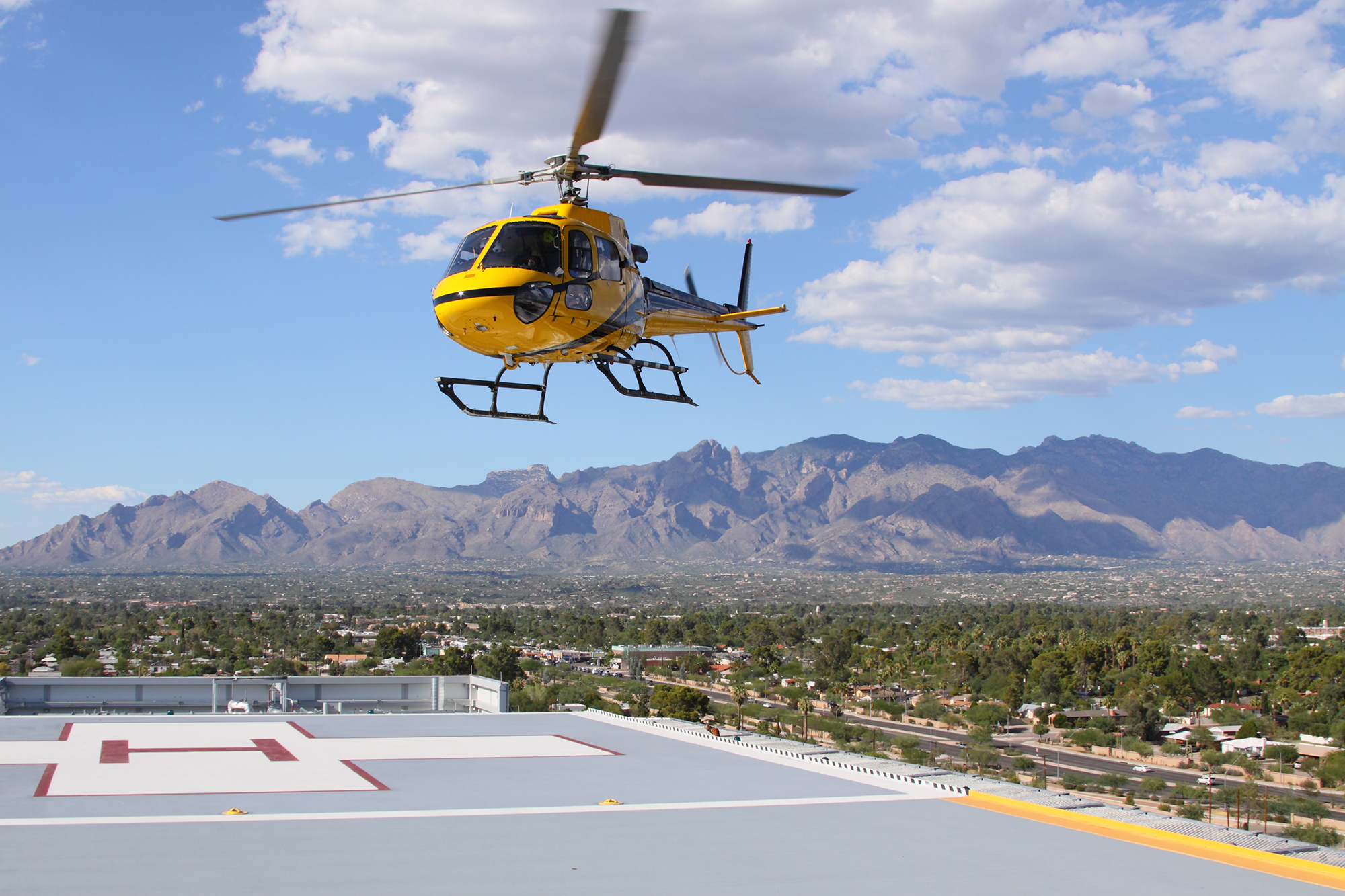 Getty Images
I was fine, but it wasn't the first time an emergency happened to us in a remote location. However, it was the only time we needed to learn that it pays to be prepared with safety tools for RVing in remote locations. From a lonely 10-mile trek on an injured ankle through the Southern Oregon backcountry to crash-landing onto a lonely road while running in the Sierra Nevada mountains, the peace of mind I get from being prepared is as helpful as the actual treatments for my injuries. Want to feel that same sense of preparedness? Here are the top tools you need for remote RVing in far-flung destinations.
Personal Locator Beacon
Think you can't get lost on that well-marked forest trail? What if you fell off the trail and into a gully? And if your cell phone couldn't pick up a signal from down there, then what? Many hikers die that way. Their sad tale would have ended differently if they had carried a personal locator beacon (PLB). A PLB does the heavy lifting when cell phones cannot. When activated, these tiny devices send out a distress signal to the nearest emergency crews, who can extract you from the situation. PLBs come with different subscription plans and different battery lifetimes, but they can all get you out of a bad situation before it gets worse.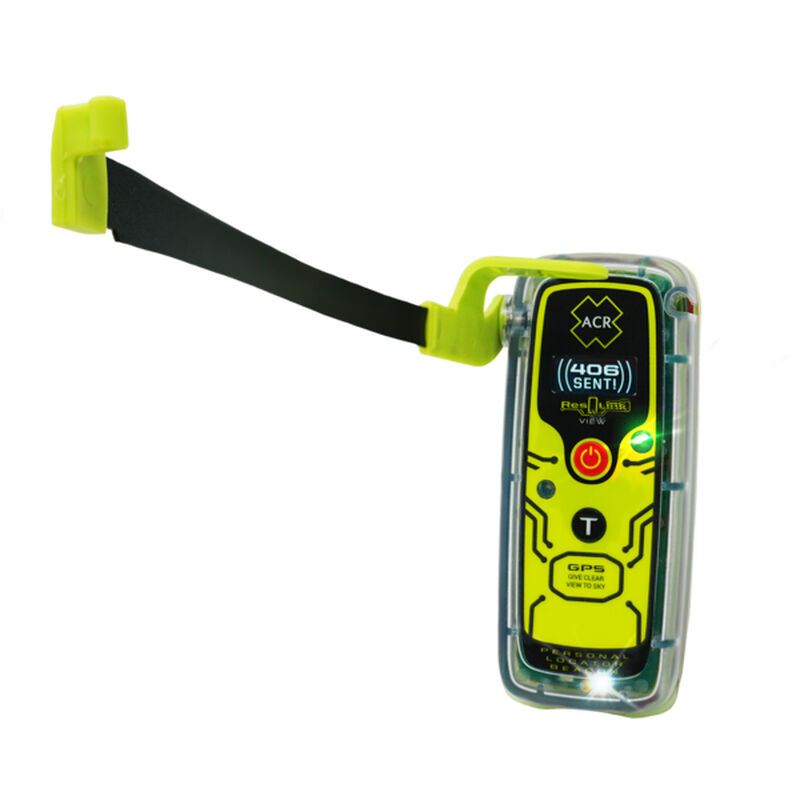 ACR ResQLink Personal Locator Beacon. Photo: Camping World
Bug-out Bag
Gathering supplies for a personal bug-out go bag is practically free. The peace of mind you get from having one ready in an emergency is priceless. I learned this lesson when my husband and I fled a wildfire near our cabin in the Rockies. Our RV was sitting empty for the summer, and we had nothing ready to grab when we saw the rising smoke. Like two lunatics, we ransacked the cabin while attempting to pinpoint essential gear. With unsteady hands and a burning desire to live, we jumped into our empty RV and fled.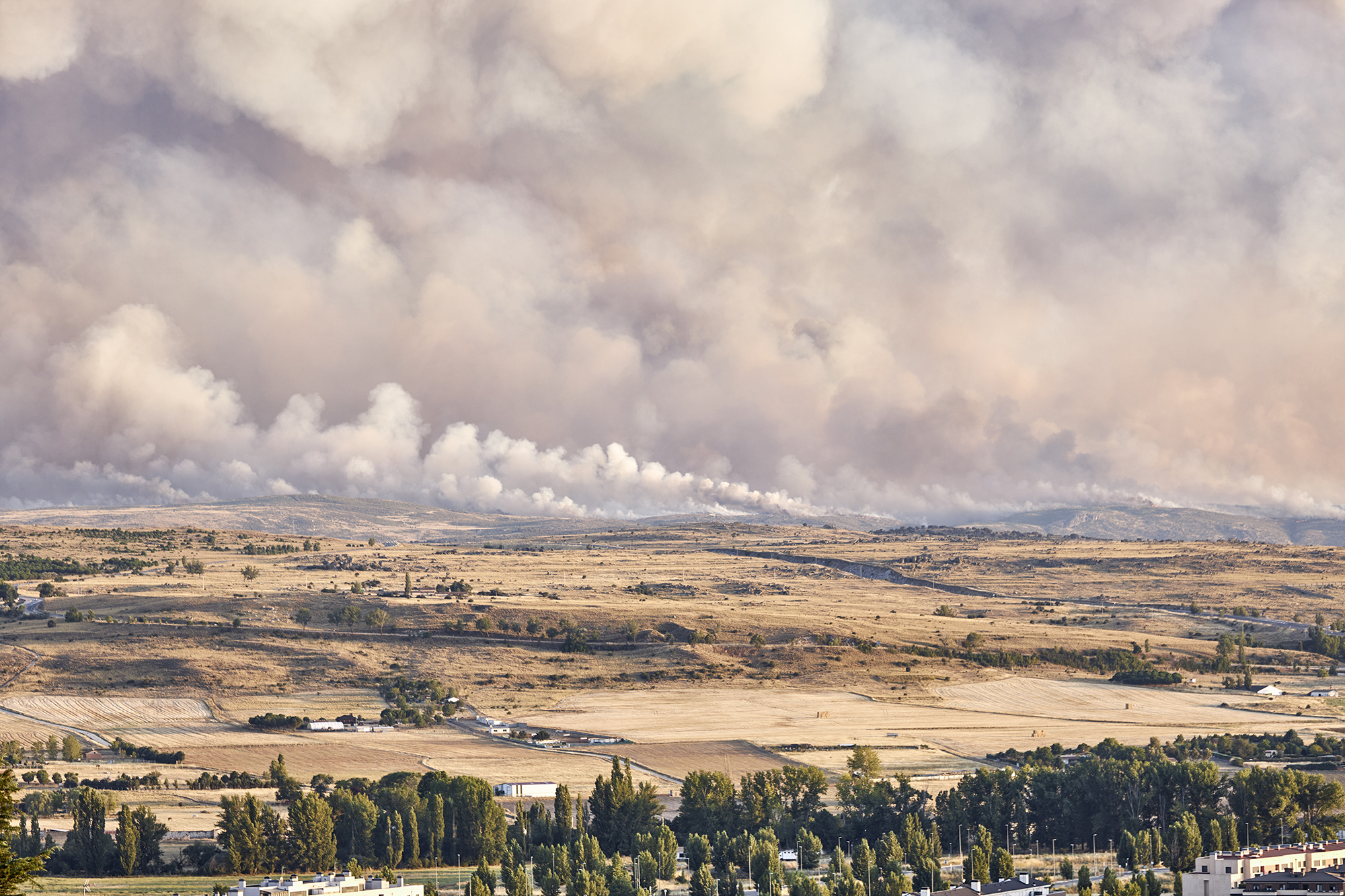 Getty Images
After that, I vowed to never feel that panicked ever again. Then I came up with one essential emergency bag that includes essential checklist items like:
copies of driver's licenses, passports, and social security cards $100 cash one week's worth of prescription drugs energy bars dehydrated dog food and a spare leash two changes of socks and underwear extra eyeglasses flashlight and batteries
Along with this personal gear, a pre-made first aid kit, and an RV emergency toolkit, we now carry the most essential survival tools for remote RV camping and living in the country.
Emergency Travel Assistance Plan
Even the best health insurance plans don't cover all the bases for RV travel emergencies, especially when it comes to medical air evacuation services. Did you know the average cost of life flights falls between $36,000 and $40,000? It's true. And when that tree hit me on the head, my health insurance company would have billed me for up to $16,000 for my rescue. At the time, I didn't know that an emergency travel assistance plan like Good Sam Travel Assist could have gotten me to the hospital without a huge bill and with more services than my health insurance plan covers. For as low as $45 a year for the Standard package, or $90 a year for the Premier option, it comes with emergency services such as:
Emergency medical transportation and ground ambulance service Arranging for immediate family members to get to your hospital Booking pet care and transport Coordinates flights home after the emergency is over Gets your RV and vehicle back to your home base, if you are unable to drive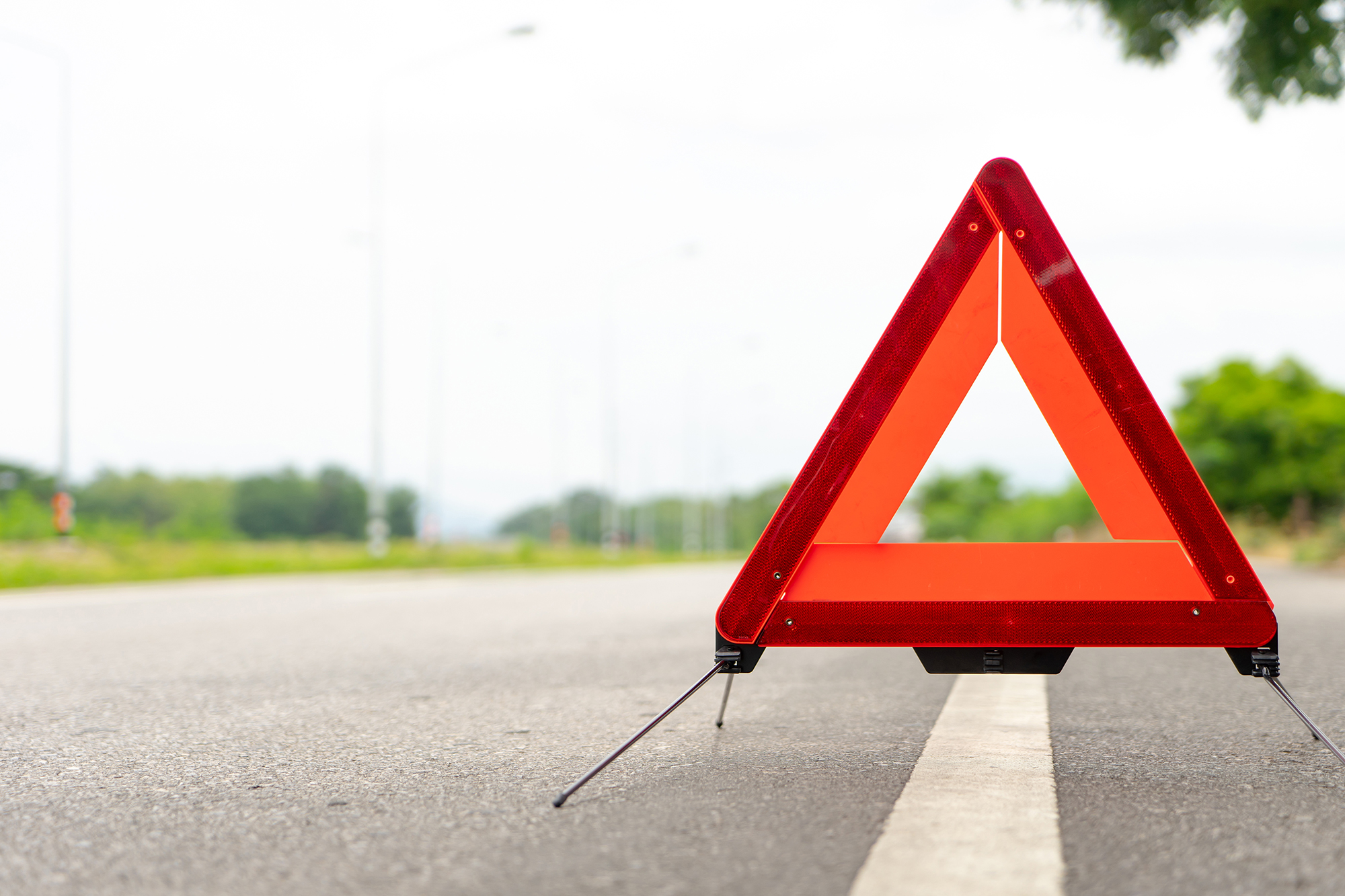 Getty Images
Whether you purchase Good Sam Travel Assist or a competitor, remember that these plans are not medical insurance. Instead, they enhance any coverage you do have.
Roadside Emergency Assistance Plans
When your traveling home rolls on down the road, it's not if you'll need roadside help someday, but when. I don't know a single RVer who hasn't dealt with roadside drama. And what I do know is that those who carry an RV-specific roadside emergency assistance plan always get back on the road faster than those who do not. Notice I said RV-specific plan. There is a difference between RV roadside emergency coverage, versus the kind offered by auto insurance companies and other providers.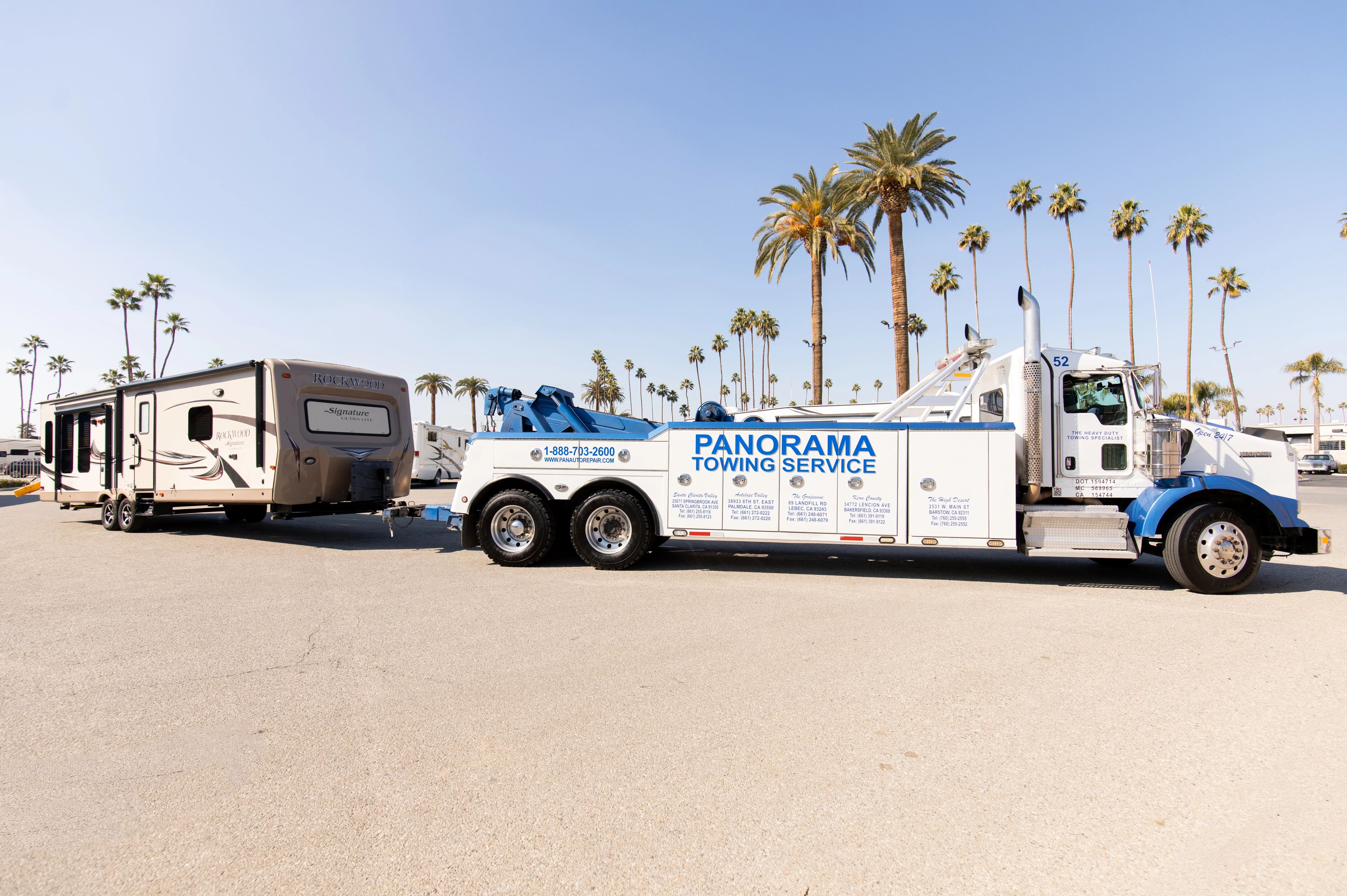 Photo: Good Sam
An RV-specific plan like Good Sam Roadside Assistance meets the unique needs of RV travelers better than any other type of passenger car roadside emergency coverage. For instance:
There are no limits on towing distances to the nearest shop. Good Sam knows that RVers love going off-the-beaten-path, and is there for members when the worst happens. Love RVing south of the border in Mexico, or north to Canada? You're covered there too. Got a flat tire? A Good Sam plan gets your spare tire on, or brings you a new one. Need help troubleshooting an RV problem? The plan comes with RV technicians ready to help on the phone.
RVers are adventurous people. We need emergency tools that help us in unusual places, so that we can keep doing extraordinary things. Carry these four along for the ride and you'll enjoy more of those awesome adventures with better peace of mind.
The post Getting Help Anywhere — Tools and Tips for Emergencies in Remote Locations appeared first on Good Sam Camping Blog.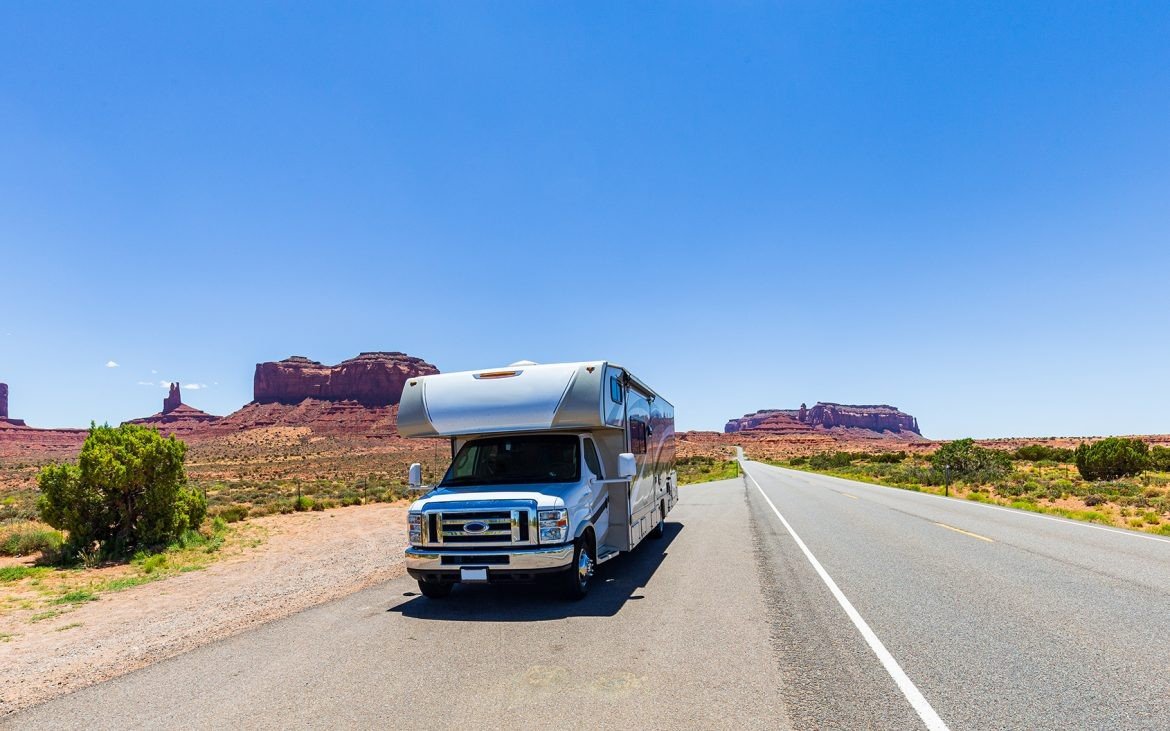 ---