Hunting and Fishing News & Blog Articles
Stay up-to-date on hunting, fishing and camping products, trends and news.
8 minutes reading time
(1624 words)
Get Covered: Selecting the Right RV Insurance for Your Needs
You don't realize the urgency of having the best RV insurance you can afford until things go sideways. This fact became clear to us on a cold night in Texas, when a mysterious cracking noise woke us up. We stayed there in silence for a few minutes, listening and wondering what it could be. The noise grew louder, almost like the crackling sound of hot flames leaping up from a roaring campfire. "FIRE!" I yelled while jumping out of bed. But when I ran into the living area, there was no orange glow or heat to be found. That's when I saw the cause. The tempered glass on our dinette window was shattering into a mosaic of tiny pebbles, and falling all over the cushions and table.
RV Insurance Comes Through When You Need It
Most of us accept RV insurance as a necessity. Anything can happen when moving from place to place. But as my husband covered our window with cardboard and I cleaned up the mess, we were flummoxed. Our fifth-wheel had been stationary for a month, sheltered from the effects of potholes, bad drivers, and icy roads. At least we thought it was safe. At breakfast, we remembered seeing a campground worker wrestling with his weed whacker near our gravel site. At one point we thought we heard a rock hit our window, but shrugged it off.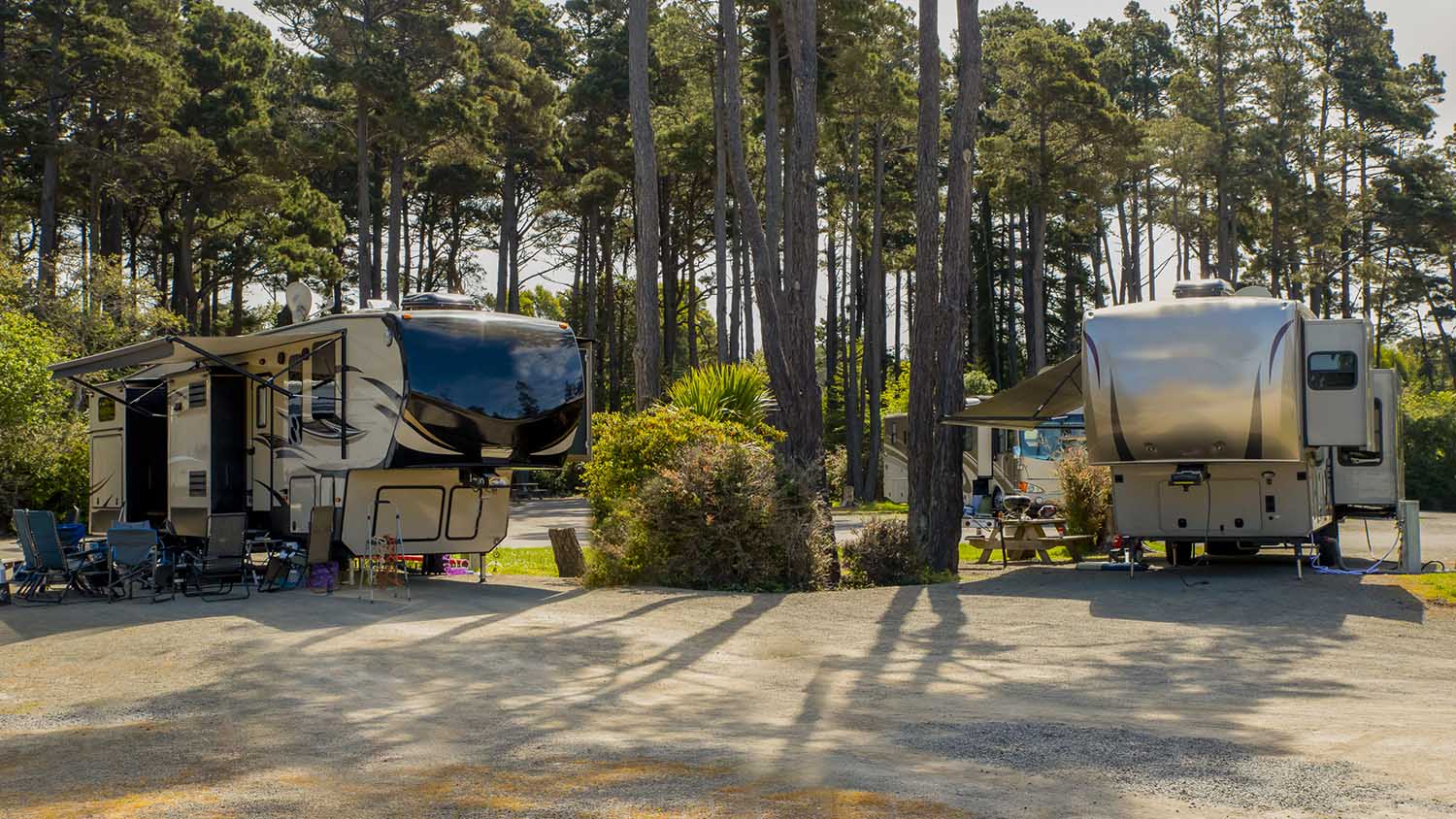 Getty Images
Later, when the claims adjuster visited, he found a tiny hole in the glass. Upon inspection, he surmised that our fiver had been hit by a flying rock. When hot afternoon temperatures gave way to a steep, unexpected hard freeze at night, he deduced that the weakened window lost its integrity and shattered to pieces. We will never really know if that was the real cause. But what we do know is that getting the best RV insurance coverage we could afford is why we had a new window installed in less than 72 hours.
Your Lifestyle, Your RV Insurance
Insurance is something you never want to use. But the peace of mind that RV insurance can provide in a bad situation is priceless. Our shattered window was a minor incident, but now I know that if we ever had a bigger problem, our policy will help us get our life back in order. But just don't ask me what kind of plan we have, because, after all, my RV is not your RV. I can't guarantee that the coverage we selected for our RV is the best protection for yours. We all have different RV insurance needs, but we can learn how to shop for RV insurance from each other. Here are some of the things I considered when I was looking around for a policy.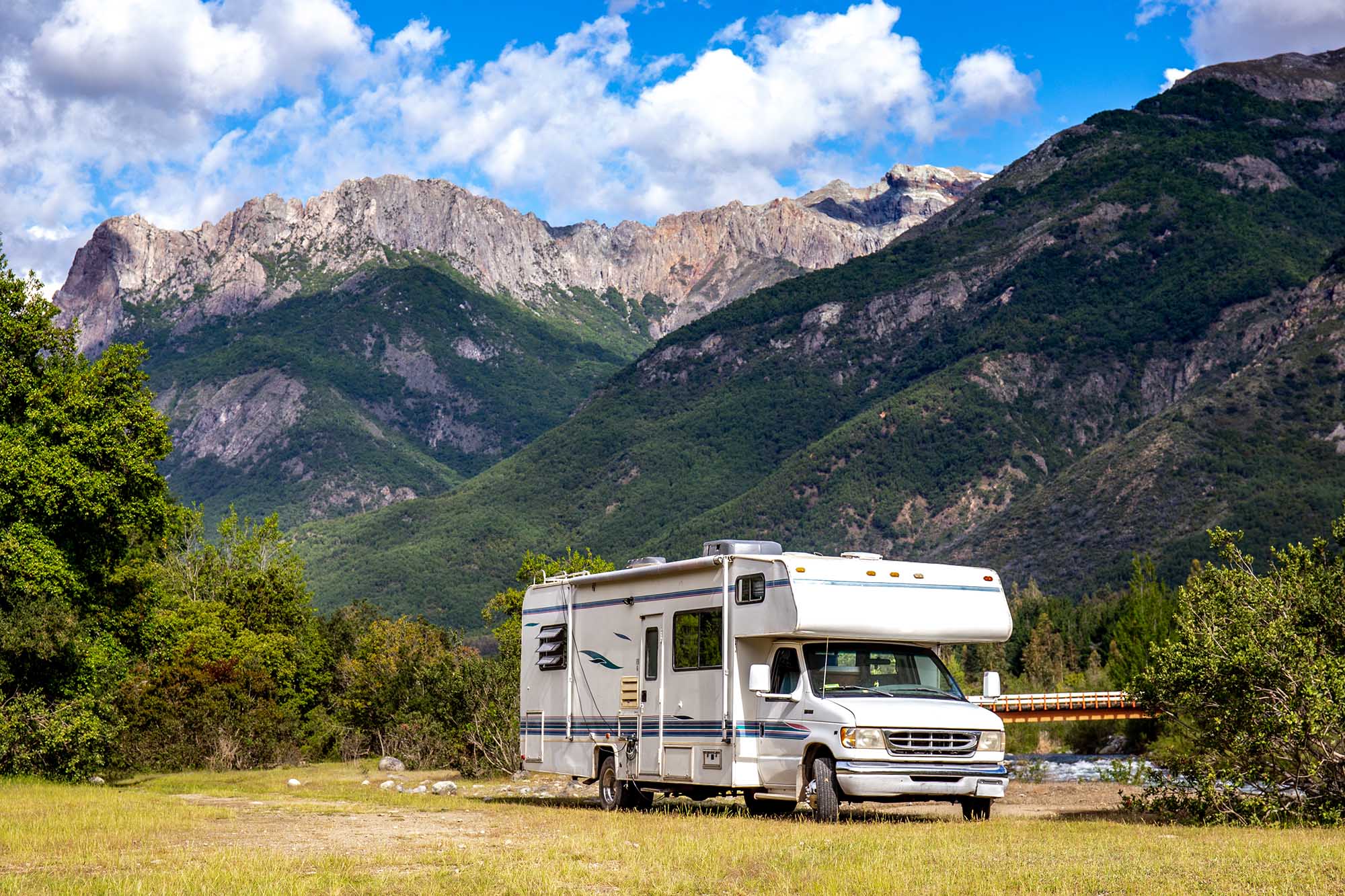 Getty Images
How will you use the RV?
Most people who buy an RV have travel plans in mind when they sign on the dotted line. The most common RV lifestyle scenarios I've seen in the community are:
Full-time RVing to explore the country Living in the RV full-time but mainly keeping it stationary Part-time RVing on weekends and vacations
Whatever your intentions are for using the rig, it's critical to have a plan for the RV before buying insurance coverage. Of course, your plans will change over time, and that's OK. But when you're insurance shopping, just picture how you'll use it in the coming year/policy period.
Keep in mind that even the best RV insurance companies may not be willing to insure an RV used in certain ways. Those scenarios can range from renting the RV in the peer-to-peer marketplace, traveling through Mexico, or using the RV as an office that's open to the public. Telling your agent how you will use your rig ensures that if the worst-case scenario happens, you will be protected by the company.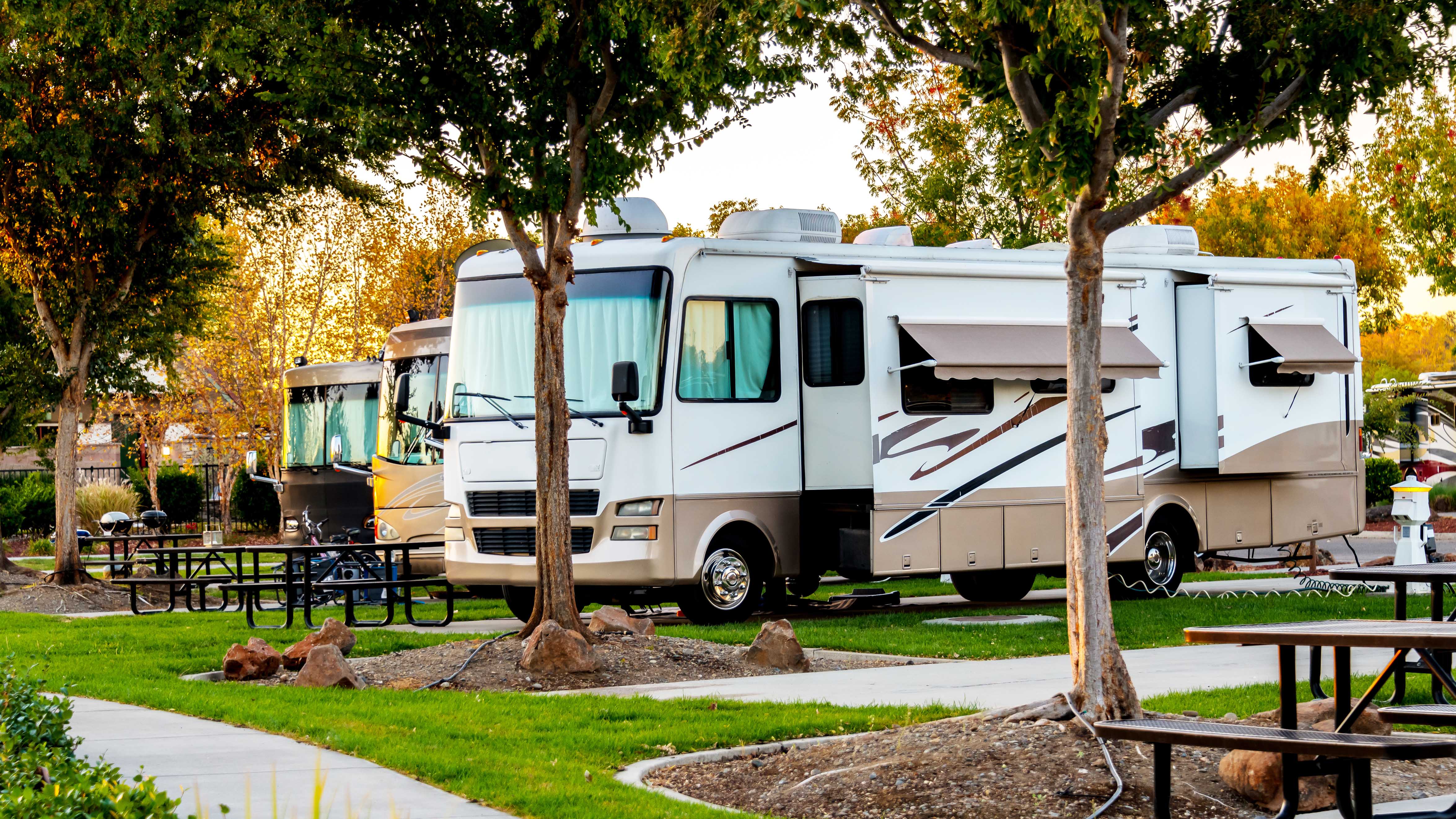 Getty Images
RV Insurance Versus Auto Insurance
Plenty of websites offer RV insurance quotes. You can also check with your current homeowners or auto insurance company to see if they offer RV policies. Some do, but I don't recommend going with them for coverage. Here's why.
Insurance companies specializing in RV coverage understand the different ways adventurers like us use our rigs. For example, most RV insurance companies offer special coverage for full-time RVers (which you can learn about below). In addition, the towing services bundled with RV insurance policies are set up with the right equipment. They understand that when RV owners call, heavy-duty tow trucks are a must. On the other hand, if you buy RV insurance from an auto insurance company, you just might be disappointed to see a tow truck for passenger cars show up at the site of your motorhome breakdown.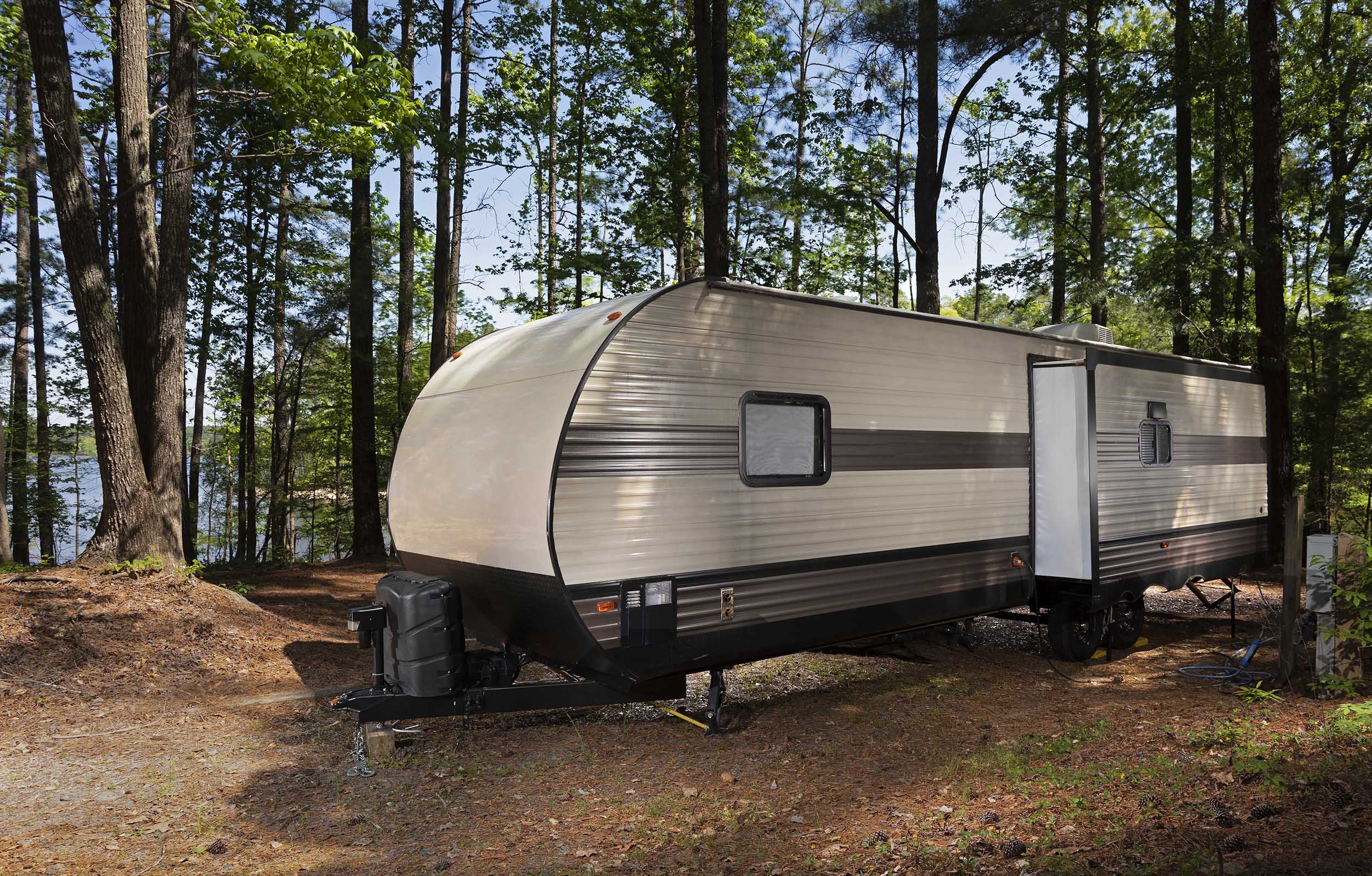 Camping at Jordan Lake in North Carolina. Getty Images
How Does RV Insurance Coverage Work?
Some RVs are trickier than others to insure. For instance, insurance for vintage trailers, school bus conversions, and handmade campers can be difficult to insure. The risk of insuring them is too great for many companies. Do you have one of those unusual RVs? Reach out to owner's groups to see what "skoolie" and vintage RV insurance companies they use.
For the rest of us who own mainstream RVs, getting good insurance coverage is also based on factors such as our age and driving record. The year, make, and model of our RV also matters. Our home address (or where the RV is stored) does too. Did you take out a loan on your RV? You will need enough coverage to satisfy the lender's requirements, too (ask them for a list).
Once the RV insurance quote generator has all of the details about your RV, you are presented with a choice of coverages. That coverage works similarly to your auto insurance policy. For example:
Collision Coverage
This is the most basic type of RV insurance protection. Collision covers loss to your vehicle caused by a collision with another vehicle or object. Each policy has different limits (amount of money the policy pays out) and things or events that it will not cover. The higher the limits of your policy, the more it costs but the more protection you get in return.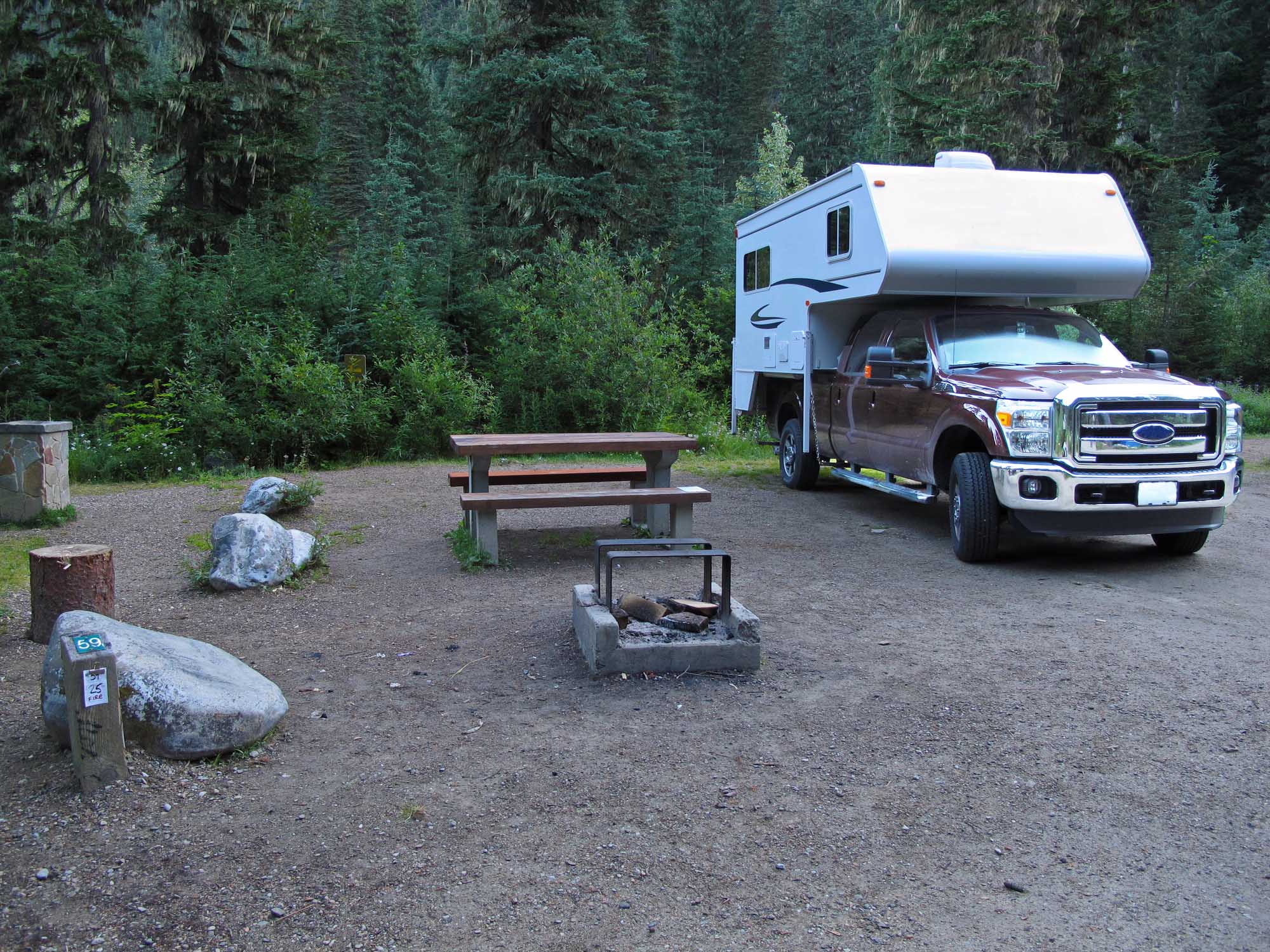 Getty Images
Comprehensive or 'Other-Than-Collision' coverage
This coverage kicked in when our window mysteriously shattered. Comprehensive includes a payout for losses such as fire, theft, vandalism, and falling objects. Again, each policy has certain restrictions on what it will and won't cover. If your RV is older, this is usually an optional coverage. But lenders typically require it on RVs they finance.
For both comprehensive and collision coverage, a company pays out the Actual Cash Value (market value) of the RV that's insured. If your RV is newer, you may be eligible for Total Loss Replacement Cost coverage, which pays for the cost of the RV at the time of purchase. This protection costs more, but it's usually worth the price for newer RVs.
Why RV Insurance Companies Should be Your Top Choice
The biggest reason to work with an RV-specific insurance company is that you can choose additional protection that's unique to the needs of RVers, such as:
Full-time RVer Protection
The biggest advantage of having full-time RV insurance coverage is that it provides liability coverage for you and your family while you're living in it. The coverage goes above the limits of a normal RV insurance policy. By paying for it, you get peace of mind with monetary protection for damages and incidents that involve you or another party. That way if an accident happens on the road or in a campground and it involves bodily injury, property damage, or medical care, you're covered up to the limits you selected (the higher the limit, the more the coverage costs). Certain RV insurance companies also cover any possessions you put in storage while full-time RVing.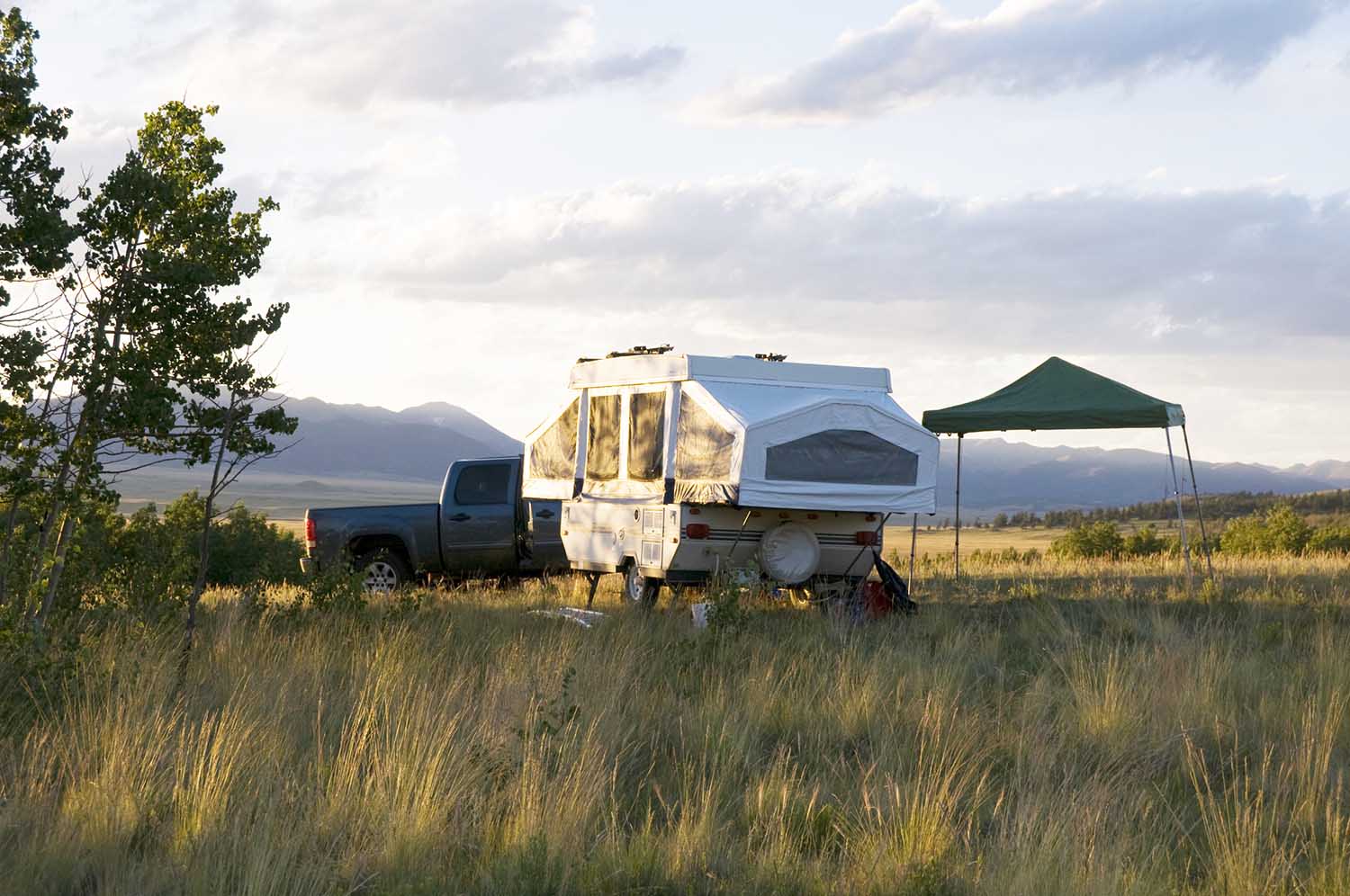 Pop-up camper in the southern mountains of Colorado. Getty Images
Emergency Coverage
Several years ago, a friend of ours had an RV refrigerator fire happen inside his motorhome. The RV didn't burn to the ground, but the smoke damage made it impossible to live inside the rig. In minutes, he lost his shelter and food. This is the kind of situation when RV insurance Emergency Coverage saves the day.
This optional coverage comes in varying amounts of protection. If you opted for it, you can be reimbursed for certain expenses related to your RV incident, such as lodging, transportation, and meal costs. Each company is different in how they handle emergency payouts. Some won't provide assistance if you're located less than a certain number of miles from your home address. This is yet another reason why working with a company that understands the needs of RVers is important. For instance, when you generate a Good Sam RV insurance quote, it states that "The 50-mile limit does not apply to Full-Time RVer; the coverage is applicable anywhere the Full-Time RVer is located."
The One Thing That Gets You the Best RV Insurance
It pays to shop around to find the right RV insurance for your specific rig and lifestyle. Make sure you've selected identical coverages across all companies. But don't get hung up on the annual cost of each plan, or what your RVing friends recommend. Do a side-by-side comparison of each company's policy quote instead. Focus on coverages, their associated payouts, and any exclusions or restrictions behind each one. When you compare apples to apples, you know you're getting the best protection you can afford. Hitting the road with a strong insurance policy backing you up is the only way to experience the total freedom of this awesome RV lifestyle.
The post Get Covered: Selecting the Right RV Insurance for Your Needs appeared first on Good Sam Camping Blog.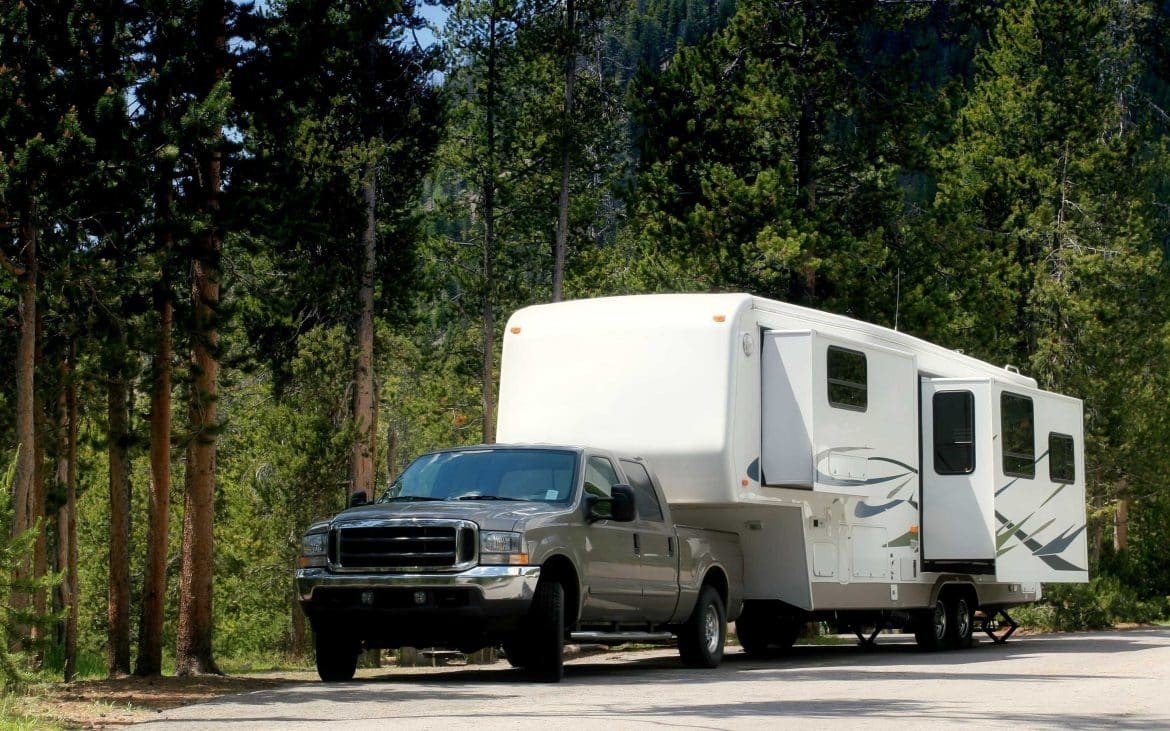 ---