Hunting and Fishing News & Blog Articles
Stay up-to-date on hunting, fishing and camping products, trends and news.
4 minutes reading time
(800 words)
Football and Phoenix: Planning Your Arizona Getaway
Football fans (and fans of multi-million dollar commercials) rejoice because the 57th installation of the Big Game is upon us. In the spirit of its return to Arizona, we figured it was time to start planning that next Phoenix adventure. So whether you're looking for a home base away from the tailgate, or just an excuse to take in the beauty of the desert, we've got you covered with a list of activities and campgrounds to explore in the Valley of the Sun.
Activities
When it comes to gorgeously painted landscapes and outdoor excursions, Phoenix is pretty tough to beat. Here are a few reasons why.
Desert Botanical Garden
Founded by the Arizona Cactus and Native Flora Society, this 140-acre botanical garden has preserved the beauty of more than 50,000 plants for over 85 years. Come for the vegetation, stay for a cocktail, and leave with some prickly pear jelly. Just what the doctor ordered.
Camelback Mountain
If the adrenaline of a football game isn't enough, consider an extra 2,704 feet of elevated soul-searching via Camelback Mountain. With two challenging trails and plenty of distinct desert flora, this is a must for any avid hiker.
Papago Park
A round of golf almost feels like a right of passage in Phoenix, and if you can also throw in some fishing and hiking, you're all the better for it. Fortunately, Papago Park has you covered with all of the above, as well as archery, a zoo, and the previously mentioned Desert Botanical Garden.  
South Mountain Park and Preserve 
Whether you're looking for adventurous trails or just want to soak in a gorgeous desert sunset, South Mountain Park has it all, with some breathtaking views along the way. Be sure to check the trails rating guide on the website to find a route best suited to your preferred difficulty level. 
Mystery Castle
A quirky, mysterious mansion randomly built in the desert? Say no more. Created by a loving father to dote upon his daughter long ago, Mystery Castle is a one-of-a-kind mansion made of stone and located in the Foothills of South Mountain Park.
Campgrounds
Between the pigskin, hiking, golf, and fishing, you'll need some R&R. Here are a few great places to lay your head.
Desert Shadows RV Resort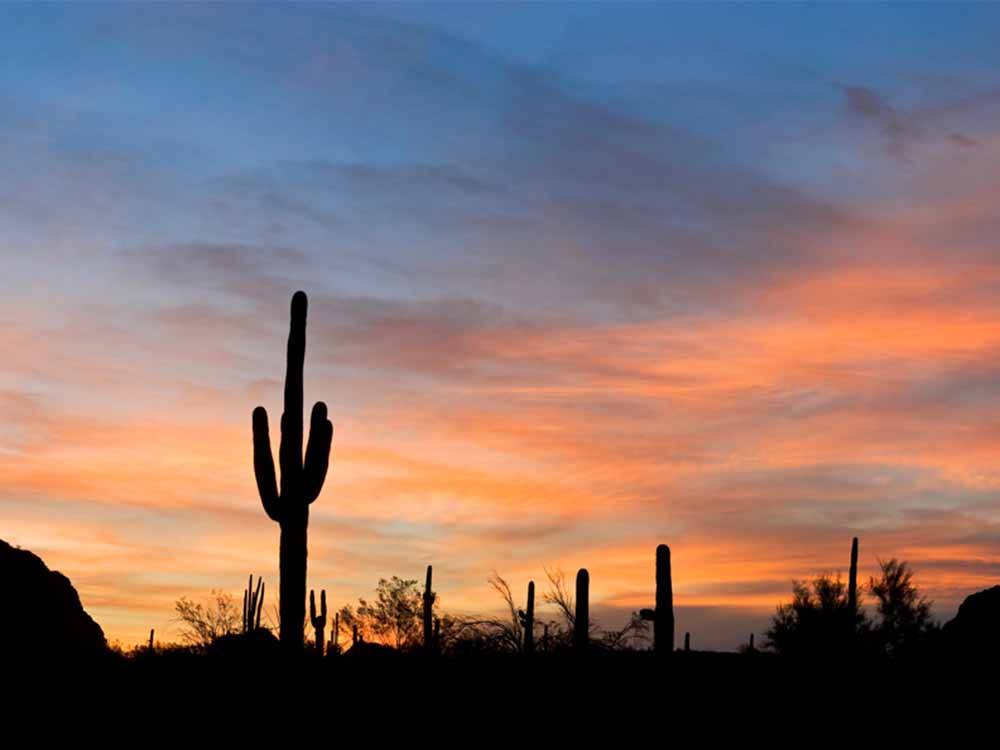 Voted a "Phoneix Best" RV resort, Desert Shadows is a tranquil and friendly haven located minutes away from anywhere you want to be. With clean restrooms, fitness classes, live music, and pickleball, it's not a bad place to hang your hat.
Deer Valley RV Park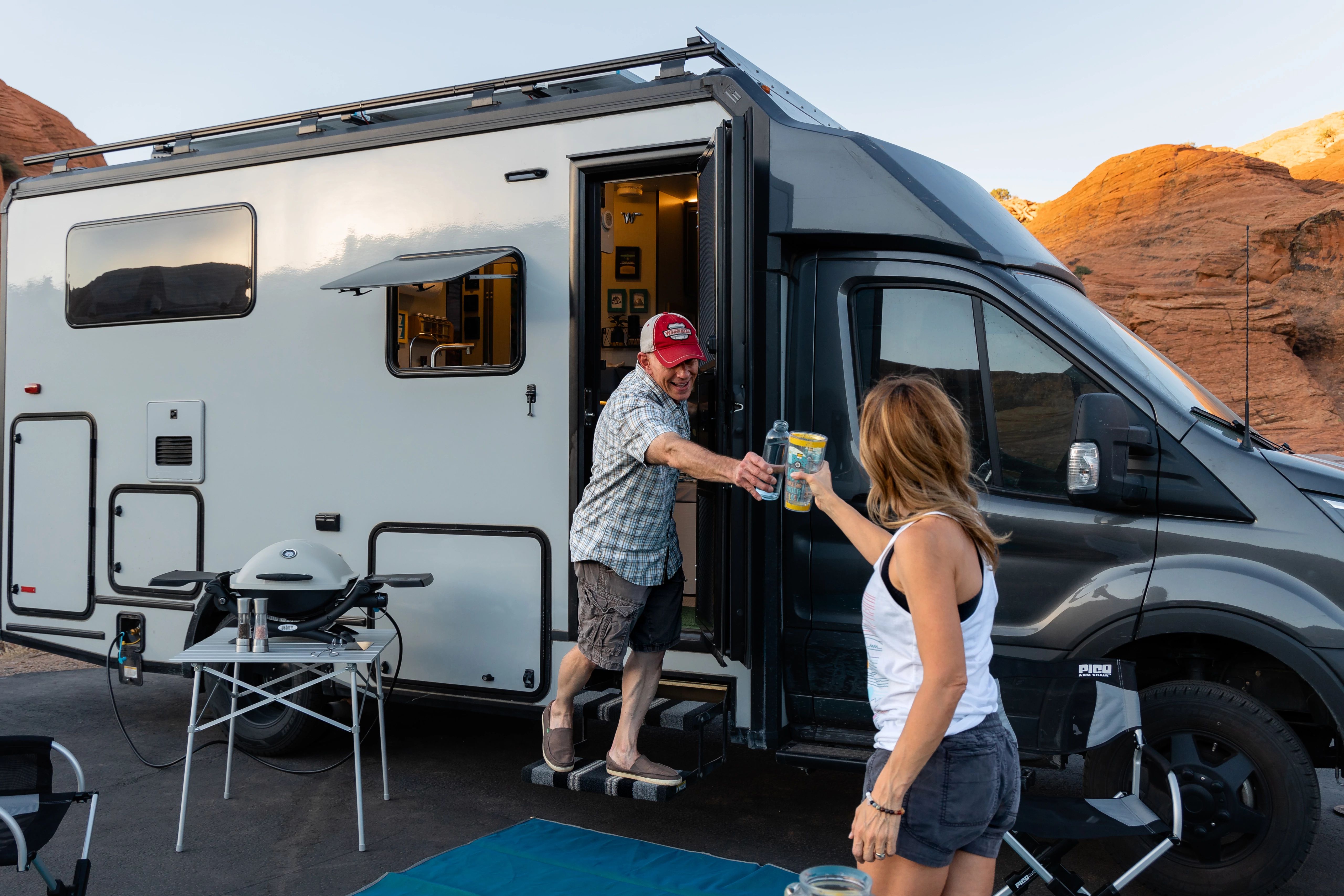 Reasonably priced, incredibly clean, and well-staffed, Deer Valley is a peaceful place to end your day. Not to mention it's family and pet-friendly and just off of I-17, making it an ideal urban getaway.
Desert's Edge RV Park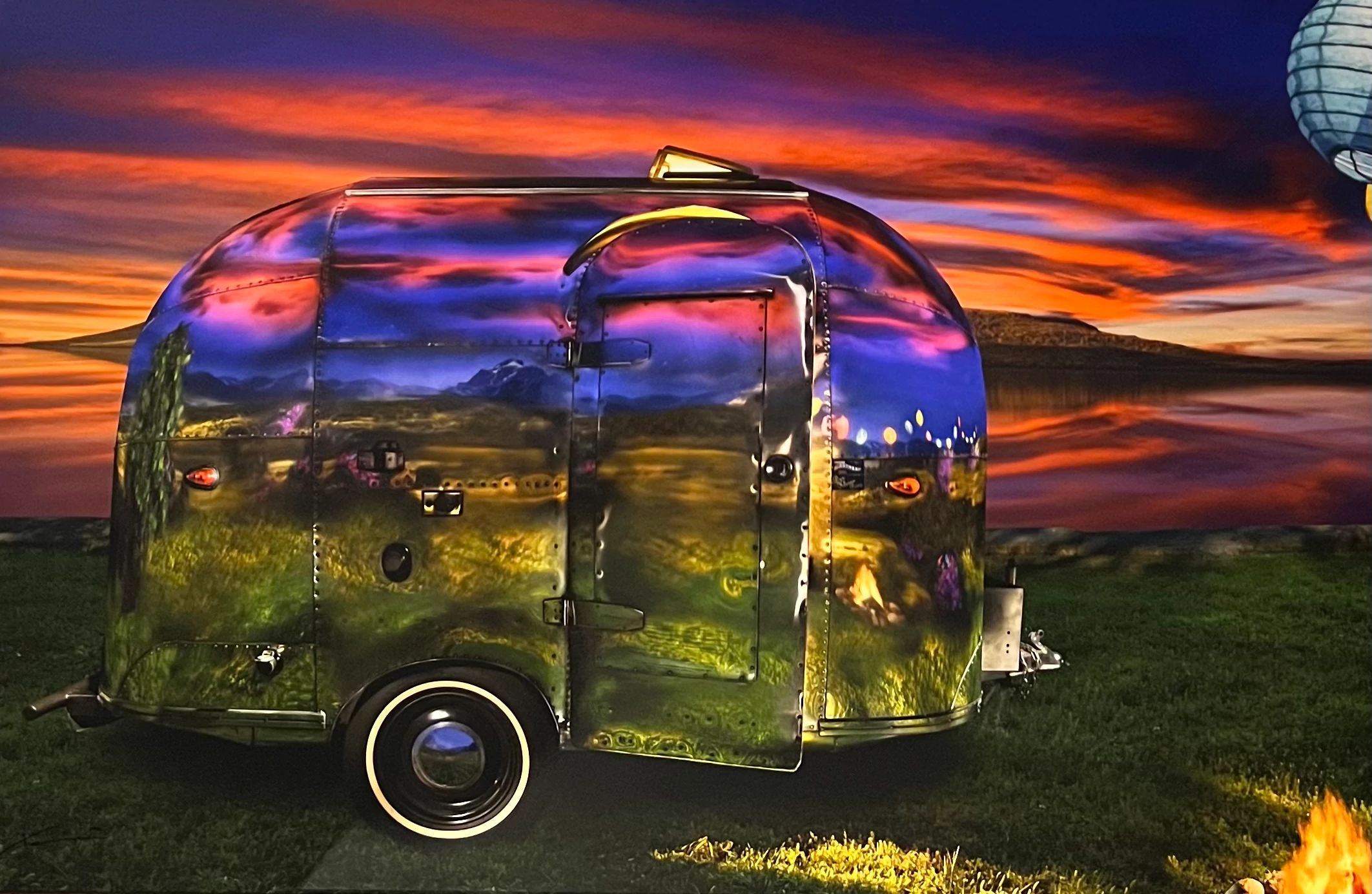 Desert's Edge was recently remodeled with a fun and family-friendly retro vibe, perfect for making lifelong memories. And we'd be remiss not to mention they have plenty of citrus fruit to pick, making this place a ripe spot, indeed.
Destiny RV Resort
With iconic pueblo architecture, scenic views, and a covered wagon, Destiny RV Resort brings a memorable and affordable experience with the feel of the old west— while still just 20 minutes from the city. 
Pleasant Harbor Marina RV Resort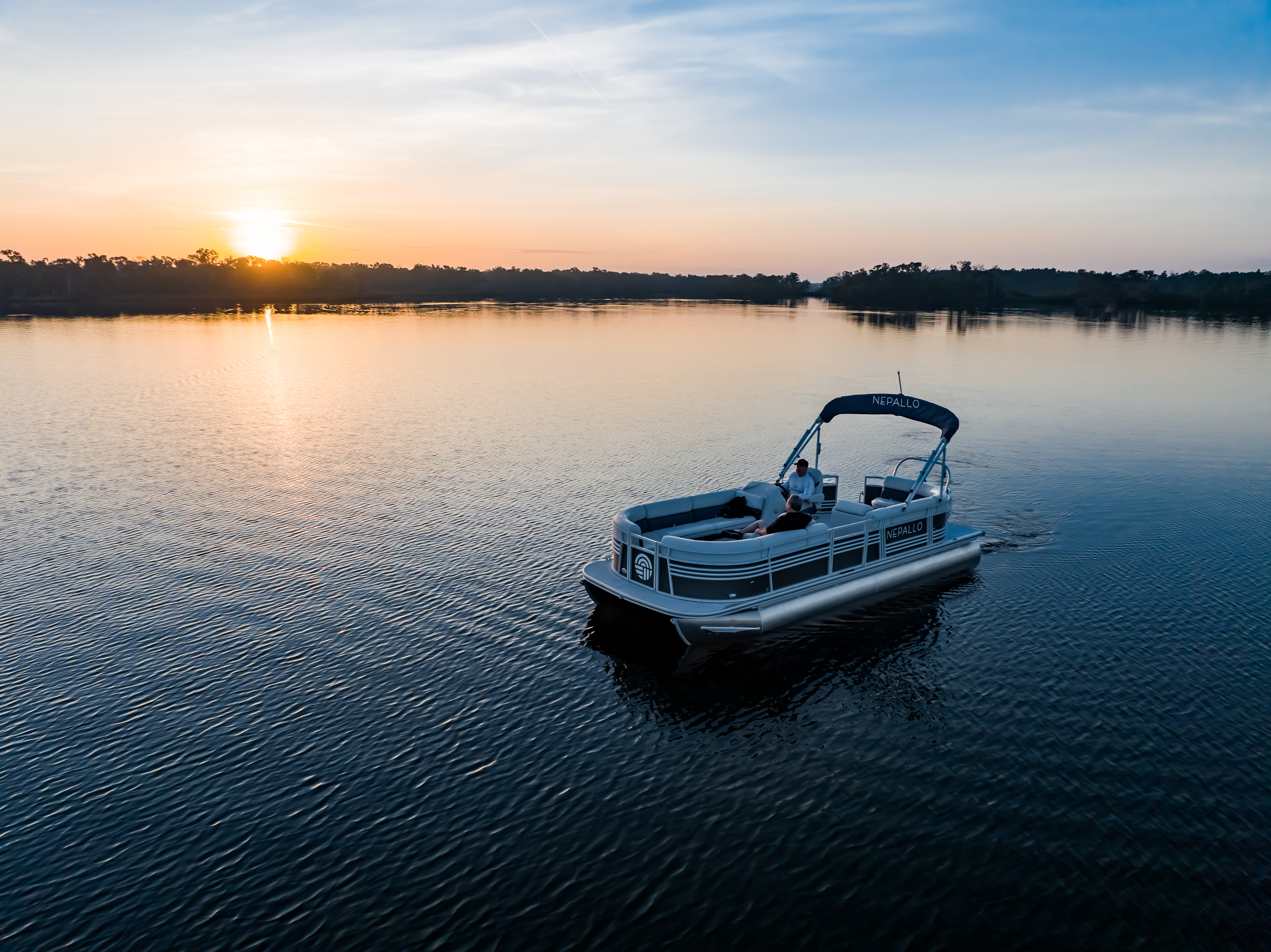 Located on Lake Pleasant's southeastern shores, Pleasant Harbor lives up to its namesake, with plenty of fishing, swimming, boating, and water sports to go around.
What to pack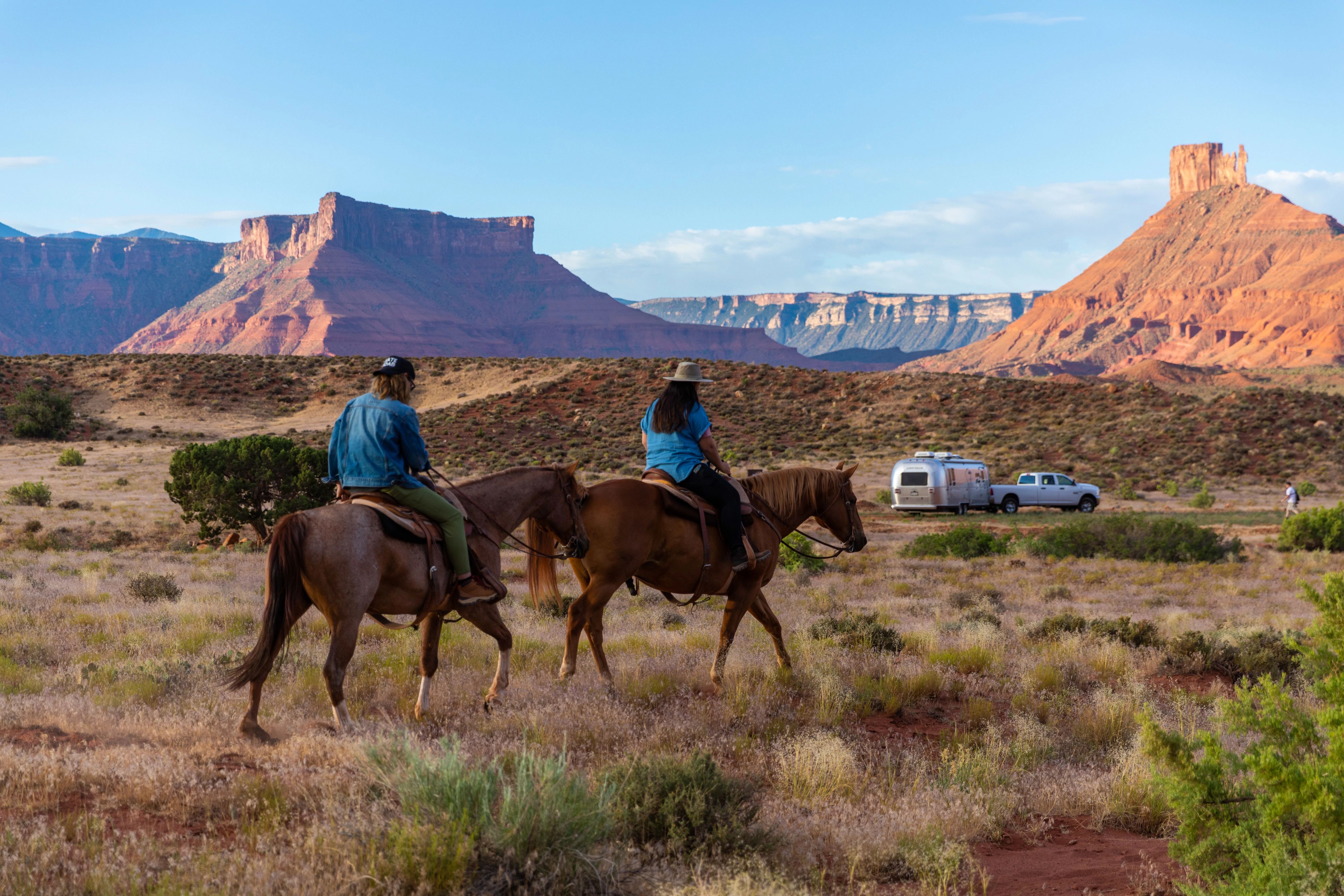 As you gear up for a weekend in the southwest, you'll want to make sure and pack appropriately. In addition to your team's colors, consider bringing a few extra seasonal items.
Layers
While there are plenty of reasons a snowbird might flock to Arizona, winter seems to be the chief among them, with clear and sunny temps in the 70s. Thatsaid, it gets chilly in the evenings, so bring an extra layer to be safe.
Water bottle
Maybe this goes without saying, but heat exhaustion is no joke. Stay hydrated with a trusty water bottle in tow. 
Footwear
Phoenix boasts impressive landscapes and city-scapes, meaning it's best to bring more than one pair of shoes to make the most of the hikes and nightlife.
Sun protection
When you're in the heat of the afternoon and that sun's beating down, you'll want to be covered. Sunscreen, lip balm, long sleeves, and a broad hat will serve you well. 
Wildsam Desert Southwest Field Guide 
The southwest is a vestige of adventure and exploration, and this list barely scratched the surface. Consider picking up a field guide like Wildsam's to maximize your trip.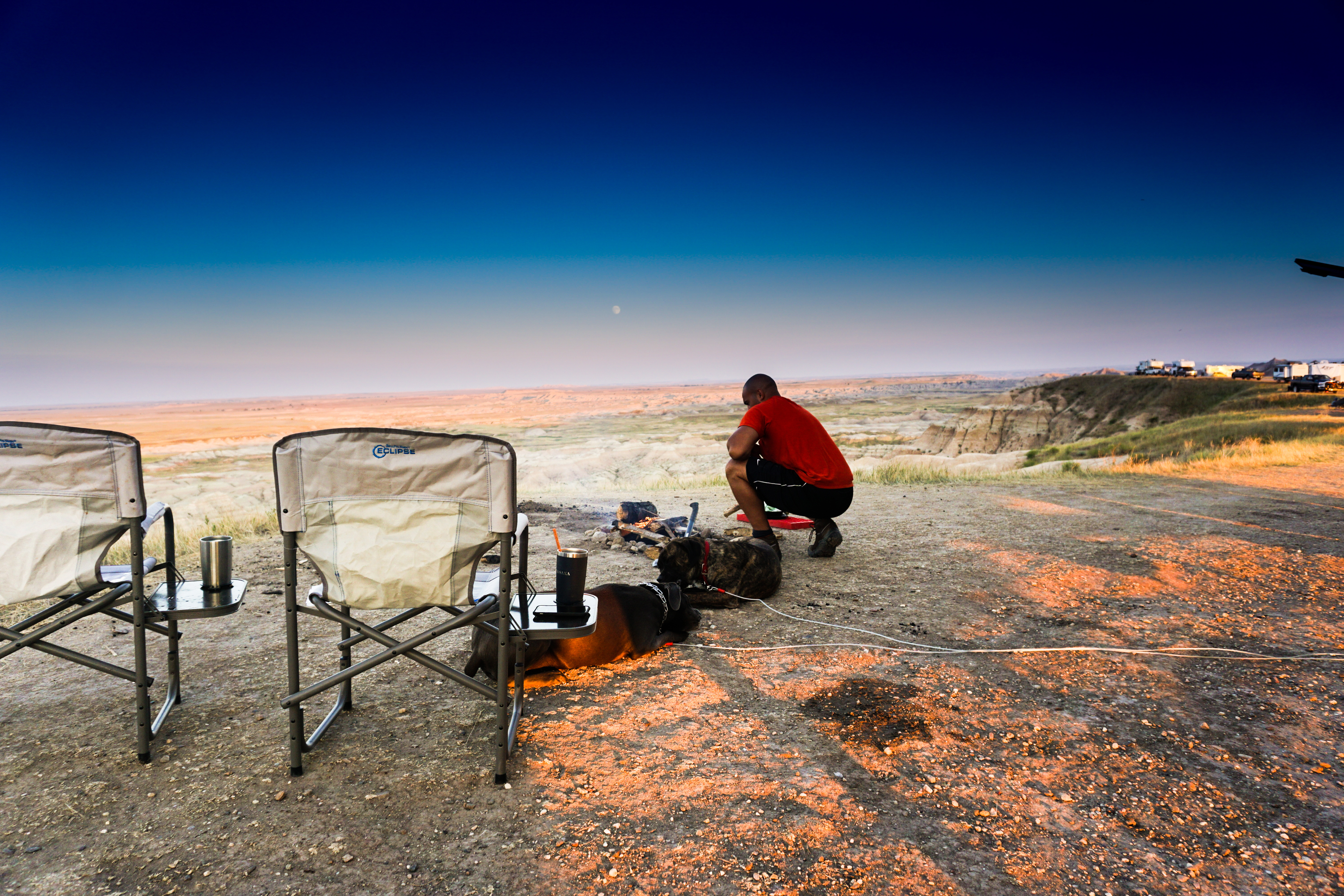 Make the most of your trip
Ready to rendezvous in the desert? Good Sam got you covered from reservations to rentals and everything in between.
The post Football and Phoenix: Planning Your Arizona Getaway appeared first on Good Sam Camping Blog.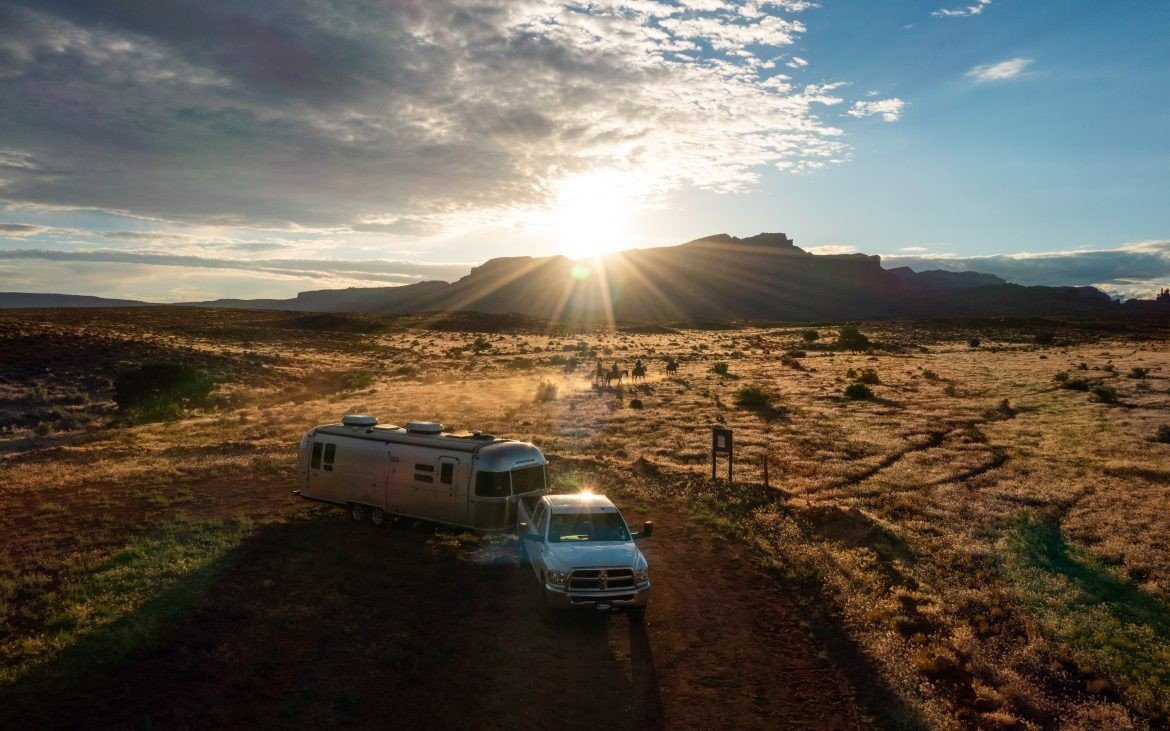 ---