Hunting and Fishing News & Blog Articles
Stay up-to-date on hunting, fishing and camping products, trends and news.
1 minute reading time
(211 words)
It's Your Fault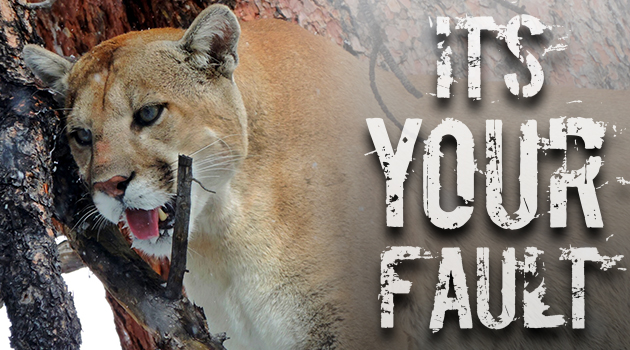 Yup, you heard it correctly, it's your fault as a hunter that a lion recently attacked two Washington State cyclists. According to Brooks Fahy the Director of Predator Defense, hunting and killing adult male lions puts the "social structure" of a cougar population into "social chaos," with younger animals making up the bulk of a population.
With more young animals in the population the likelihood of encountering a lion that hasn't learned that humans aren't food is higher and therefore the resultant deadly interactions are just a byproduct that we can expect from hunters taking mature, mostly male, animals out of the population.
OR…
By making the hunting of lions with dogs illegal those states, like Washington, who have adopted this practice have unwittingly created a situation were lion hunting is, in effect, a fruitless endeavour and therefore an entire generation of cats has come to view humans as something other than THE apex predator in their ecosystem, making the animals bolder and more aggressive toward humans.
Now for the fun part, what's your take?
The post It's Your Fault appeared first on Eastmans' Official Blog | Mule Deer, Antelope, Elk Hunting and Bowhunting Magazine | Eastmans' Hunting Journals.
Original author: Todd Helms
---