Hunting and Fishing News & Blog Articles
Stay up-to-date on hunting, fishing and camping products, trends and news.
2 minutes reading time
(364 words)
California MRS 2023 – Things to Come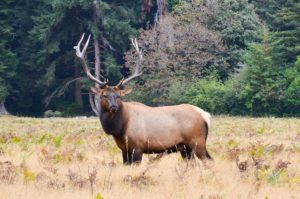 Photo Credit: Simon_Pixabay
California is a state of limited opportunities when it comes to species like pronghorn, elk and bighorn sheep.  Some of those opportunities are getting better and some are not.  
While some species aren't doing so well in California (and in other states), the elk are doing well. Elk numbers are on the rise and California will be (hopefully) increasing opportunities for hunters. The proposals are not solidified as of now but soon we should know if the proposals will be adopted. The Commission should be voting on these proposals within the next few weeks.  
California is looking at adding numerous new elk hunting zones to increase opportunity throughout the state. They are also looking to add over 100 new elk tags. This will have an impact on not just the areas that will be newly open for elk hunting, but throughout the state. The California Department of Fish and Wildlife is expecting this to help point creep on certain tags and spread-out applications for the current tags. This could mean improved draw odds for elk tags in California.  
While elk are doing well in California, the bighorn sheep are not in one of the Hunt Zones. Pneumonia has hammered one of the herds recently to go along with years of drought. This will result in some changes to tag allocation in one if not more Hunt Zones. California allocates tags as a representative of a population of rams in a herd. California allocates tags to harvest only 15 percent of mature rams in a herd population. So, if there are 33 mature rams in a herd, they will allow for 5 tags. If that mature ram number is cut significantly by pneumonia and drought, expect a significant reduction in tags. With that being said, look for some big changes to tags this year for bighorn sheep and for the coming seasons.
Keep an eye out for more on these species in the Eastmans' Bowhunting Journal i137 and on Eastmans' TagHub.
The post California MRS 2023 – Things to Come appeared first on Eastmans' Official Blog | Mule Deer, Antelope, Elk Hunting and Bowhunting Magazine | Eastmans' Hunting Journals.
---