Hunting and Fishing News & Blog Articles
Stay up-to-date on hunting, fishing and camping products, trends and news.
1 minute reading time
(256 words)
Wildlife Transitions Taxidermy Made The Newspaper!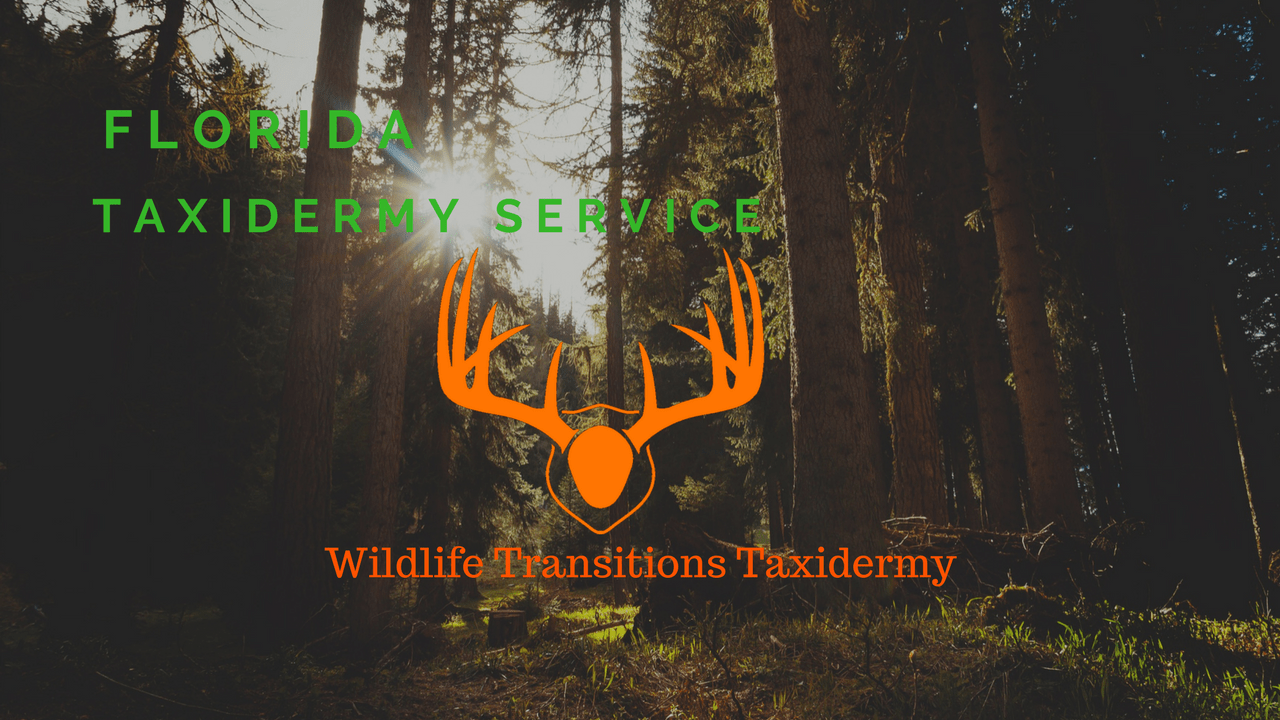 I would like to give a big shout out to Monty Stephens with the Lake City Reporter in his 9 September 2018 article on Wildlife Transitions Taxidermy. Monty did a detailed review of my work and passion, taxidermy.  I am thrilled he chose my business to write about. I am humbled and grateful.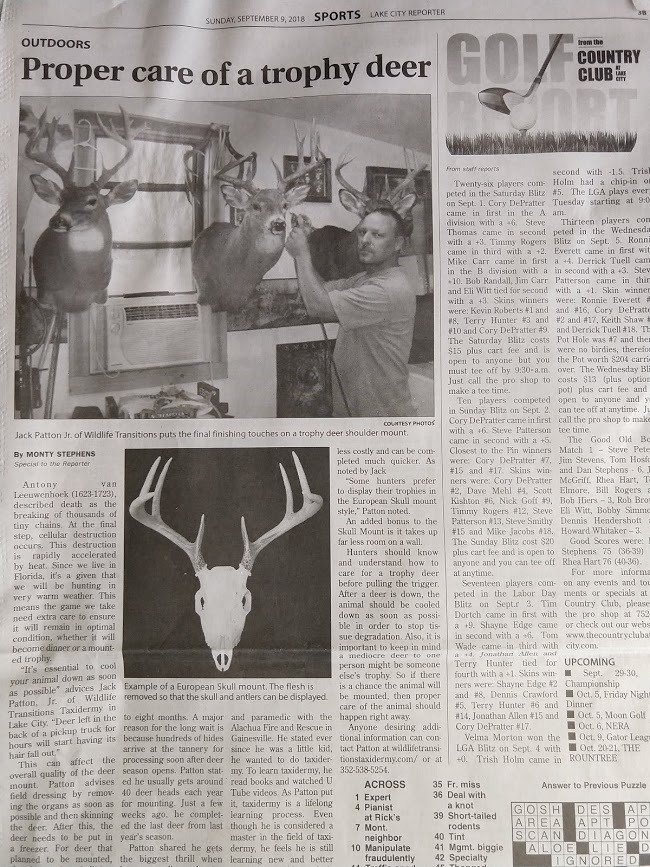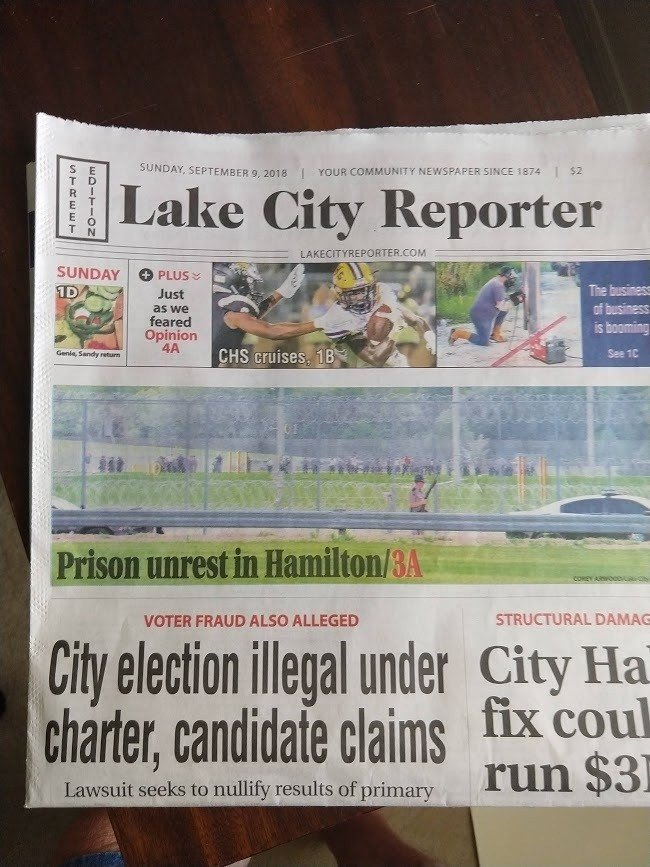 Monty's article provided an in depth review of special considerations for preserving your trophy from the time of capture to arriving at the taxidermist. He pointed out that living in the Lake City Florida area and its warm climate requires special steps and attention to insure that your trophy is presented in a manner you can be proud to display in years to come. 
He talked about the mount options available and the thought process needed when deciding on the type of mount you choose.  I really liked his discussion on the expected care for your trophy deer before pulling the trigger.  After a deer is down, the animal should be cooled down as soon as possible in order to stop tissue degradation. He goes on to remind hunters that a mediocre deer to one person might be someone else's trophy. If there is a chance the animal will be mounted, then proper care of the animal should happen right away. 
Again, a big thanks to Monty Stephens and the Lake City Reporter for the kind words. I am thankful. 
Hunting season is almost here. Make sure you call or text me with any questions relating to care and mounting of your trophy.  Good luck. 
---