Hunting and Fishing News & Blog Articles
Stay up-to-date on hunting, fishing and camping products, trends and news.
2 minutes reading time
(463 words)
We Were Wrong! The Changing Face of Bear Hunting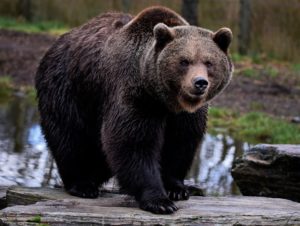 I haven't found one yet, but I've heard there are recipes for eating crow. I wish I could find a good recipe because I've been eating my fair share of it lately.
Every year during legislative sessions we hear of bills that come up that make us raise our eyebrows. This year has been no exception.
Recently a bill to change the classification of bear in Wyoming from a trophy game animal to a large carnivore game animal was sent to us and here was my response before understanding what the bill was about:
I'm 100% against this BS. Hunters giving way to the anti's in this leads to them pushing for more and more and more until eventually it is outlawed in the state just like Washington.
Rather than pander to the anti-hunting crowd that is uneducated in most things conservation related, we should do what we do and educate them, not give in to them.
After my response, as well as other similar responses in our office, we expressed our disapproval to the Wyoming Wildlife Federation (WWF) who was working on the bill. To their credit, they met with us that same week in our office that is 3 hours away from their own office.
Before I share their motivation behind this bill, it is important to remember that the WWF is a pro-hunter organization and is on the front lines fighting the good fight for hunters and wildlife.
On the WWF website they share the reasoning behind the proposed bill: 
Recent studies have shown Americans largely favor hunting "for meat" to the tune of 84% support, however, only 29% support the notion of trophy hunting. The growing disconnection between hunting for bears, lions, and wolves and how it is portrayed make this a bill that is forward-looking towards improving the public perception and therefore overall protection of hunting large carnivores.
When the grizzly bear was relisted in 2018, it largely came after a flood of anti-trophy hunting headlines from those who disagreed with the state management of the grizzly bear. This effort removes the basis of that argument.
In short, the WWF is trying to help with the hopeful future delisting of grizzly bears from the Endangered Species Act, and also with protecting black bear, mountain lion, and wolf hunting in the state. It also seems that concerted efforts for the delisting of grizzly bears is making headway as MRS writer and WWF spokesperson Jaden Bales notes in this blog https://blog.eastmans.com/will-the-g-bear-be-delistedfinally/
Like I asked in the beginning of this article…anyone know of any good recipes for eating crow?
The post We Were Wrong! The Changing Face of Bear Hunting appeared first on Eastmans' Official Blog | Mule Deer, Antelope, Elk Hunting and Bowhunting Magazine | Eastmans' Hunting Journals.
---