Hunting and Fishing News & Blog Articles
Stay up-to-date on hunting, fishing and camping products, trends and news.
2 minutes reading time
(419 words)
Self Defense From A Lion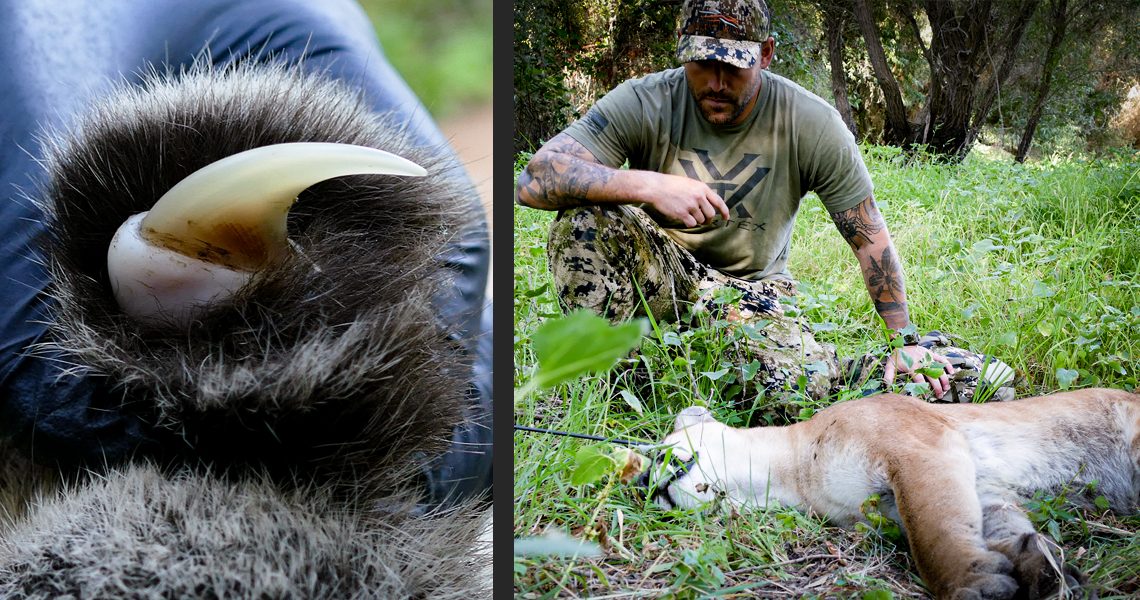 GUEST AUTHOR: Jake Leonard 
I want to share this story in the hopes that it may potentially save someone's life. I want to bring awareness as this now can literally happen anywhere at any time so if my experience helps any fellow hunter, fisherman, hiker, trail runner, or anyone else in the woods for that matter then it was all worth it. I'm not the type of person who would be okay if I saw in the news somebody had been attacked, injured, or killed if I had not shared this story. I believe that if this happened to someone with less experience in the woods they may not be here today….
I began my still hunt walking very slowly on a road with the wind blowing fairly strong into my left shoulder. I made my way into the thickest part of the riparian jungle that borders what looks like two fields but is really dried up drainage overflow ponds. The wind was now blowing directly to me as I weaved my way over and under branches that seem to go in every direction. I slowly made my way to a clearing that I had been headed for. As I emerged from the riparian habitat through a small clearing, I looked back and got my landmark. …
As I am still screaming at the mountain lion, for what felt like forever and my thoughts were running wild in the back of my head, I knew it was too long, completely uncomfortable with the thought that I had any chance of scaring it off. I realized the lion wasn't going anywhere. I realized this thing just followed my steps exactly. It was directly behind me for who knows how long as the wind was playing to its favor covering any potential misstep it had made before breaking the twig at 16 yards behind me. It had come through the same exact route I took to my current location 16 yards in front of him. I knew it was going to turn into a knife fight real quick if I didn't act as my bow could only be used as a shield if I hesitated any longer. I also knew I had to keep yelling just in case I had a chance of throwing him off of his intentions and holding him up….
The post Self Defense From A Lion appeared first on Eastmans' Official Blog | Mule Deer, Antelope, Elk Hunting and Bowhunting Magazine | Eastmans' Hunting Journals.
---