Hunting and Fishing News & Blog Articles
Stay up-to-date on hunting, fishing and camping products, trends and news.
1 minute reading time
(292 words)
Elk Feedgrounds Shut Down by Environmental Groups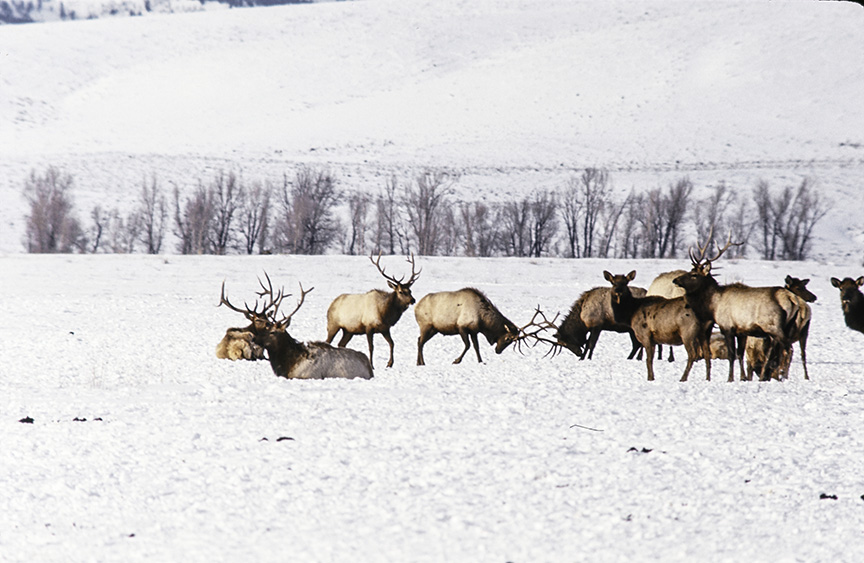 Filmed in the 60's on the Jackson Hole Feed Ground
The battle of the elk feedground issue in Wyoming continues. The Sierra Club, Western Watersheds Project, Wyoming Wildlife Advocates, and the Gallatin Wildlife Association "challenged the U.S. Forest Service for continued permitting of winter elk feeding at the Alkali Creek feedground in the Gros Ventre drainage, Dell Creek feedground in Sublette County and Forest Park feedground in Lincoln County".
They claim, "the Forest Service has continued to ignore science, ignore legal directives, and put Wyoming wildlife at grave risk of catastrophic disease outbreaks," said Connie Wilbert, Director of Sierra Club Wyoming."
On the other side of the fence was a post made by former Game & Fish commissioner Mike Schmid, "Pay attention folks , especially all that love our mule deer and Elk. CWD is the new boogeyman that is being pushed to close our elk feed grounds and the folks behind it are winning. The unintended consequences of closing these feed grounds will be devastating to our mule deer with increased competition on their crucial winter range. It will also create much more conflict with our ranching community as elk move onto to private lands to winter, getting into their hay supply and possible transmission of brucellosis, two of the main drivers behind the feeding program."
This topic seems to keep heating up, especially on the federal level. Will things trickle down to the state level as well with it being pretty contentious already? Time will tell, but it sure looks like the fight is ramping up! Which side are you on?
The post Elk Feedgrounds Shut Down by Environmental Groups appeared first on Eastmans' Official Blog | Mule Deer, Antelope, Elk Hunting and Bowhunting Magazine | Eastmans' Hunting Journals.
---