Hunting and Fishing News & Blog Articles
Stay up-to-date on hunting, fishing and camping products, trends and news.
2 minutes reading time
(496 words)
BLM Announces $3.5 million partnership with Mule Deer Foundation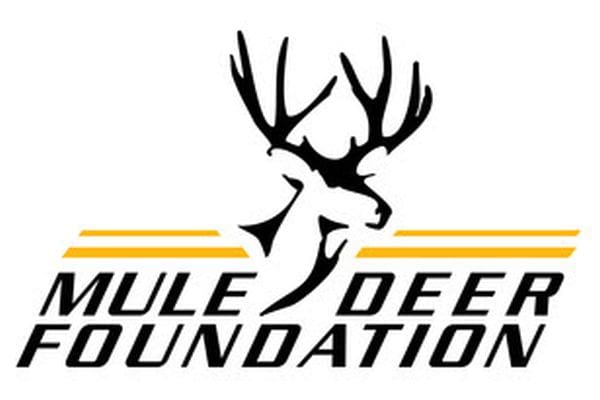 The Bureau of Land Management joined partner organizations yesterday to announce Inflation Reduction Act investments and collaborations for six large-scale restoration and conservation efforts.
BLM Director Tracy Stone-Manning was joined by leaders of the Mule Deer Foundation, and Trout Unlimited to make the announcement and share details about how the investments will help local western communities. This includes funding for potential projects in Arizona, California, Colorado, Idaho, Montana, Nevada, New Mexico, Oregon, Utah, Washington, and Wyoming.
Steve Belinda, Chief Conservation Officer, for the Mule Deer Foundation, said "MDF has enjoyed a meaningful partnership with BLM for many decades now and this continuations will allow MDF to move forward with landscape scale habitat work which will have broad reaching benefits to both communities and animal species". Mr. Belinda went on to say "the organization is looking at "multiple places" to conduct projects across southern Utah, the Utah-Idaho border, and Colorado to help mule deer herds in the area. These would be in coordination with federal, state, and tribal organizations, as well as private landowners".
As part of President Biden's Investing in America agenda, these partnerships will help BLM implement critical conservation projects in sagebrush, forest, grassland, desert, and aquatic ecosystems through a collaborative approach with Tribes, States, and other partners. The investments will leverage additional funding, connect to local communities, and ensure the long-term success of restoration efforts on public lands.
The Inflation Reduction Act provides funding to address driving issues around the wildfire crisis and to establish actions to increase resiliency in habitats in the face of climate change. MDF will partner with BLM through our Priority Herds and Landscapes Initiative which will help reduce the risk of catastrophic wildfires and increase habitat functionality for mule deer and other species that rely on sagebrush ecosystems. These actions will help MDF further deliver on its mission and ensure public lands are available for the enjoyment of all Americans.
"We have enjoyed a long partnership with BLM and appreciate their continued confidence in the MDF's ability to deliver quality habitat for mule deer, sage grouse, and other species in important landscapes. We look forward to working with BLM and other partners to increase the impact of this funding in landscapes that will have multiple benefits to wildlife, connectivity, and wildfire resilience". – Joel Pedersen CEO & President of MDF
About MDF
The Mule Deer Foundation is the only conservation group in North America dedicated to restoring, improving, and protecting mule deer and black-tailed deer and their habitat, with a focus on science and program efficiency. MDF is a strong voice for hunters in access, wildlife management and conservation policy issues. MDF acknowledges regulated hunting as a viable management component and is committed to recruitment and retention of youth into the shooting sports and conservation. Get involved in your state or become a member at
www.muledeer.org or call (801) 973-3940.
The post BLM Announces $3.5 million partnership with Mule Deer Foundation appeared first on HuntingLife.com.
(Originally posted by HLNews)
Copyright
© Hunting and Hunting Gear Reviews
---